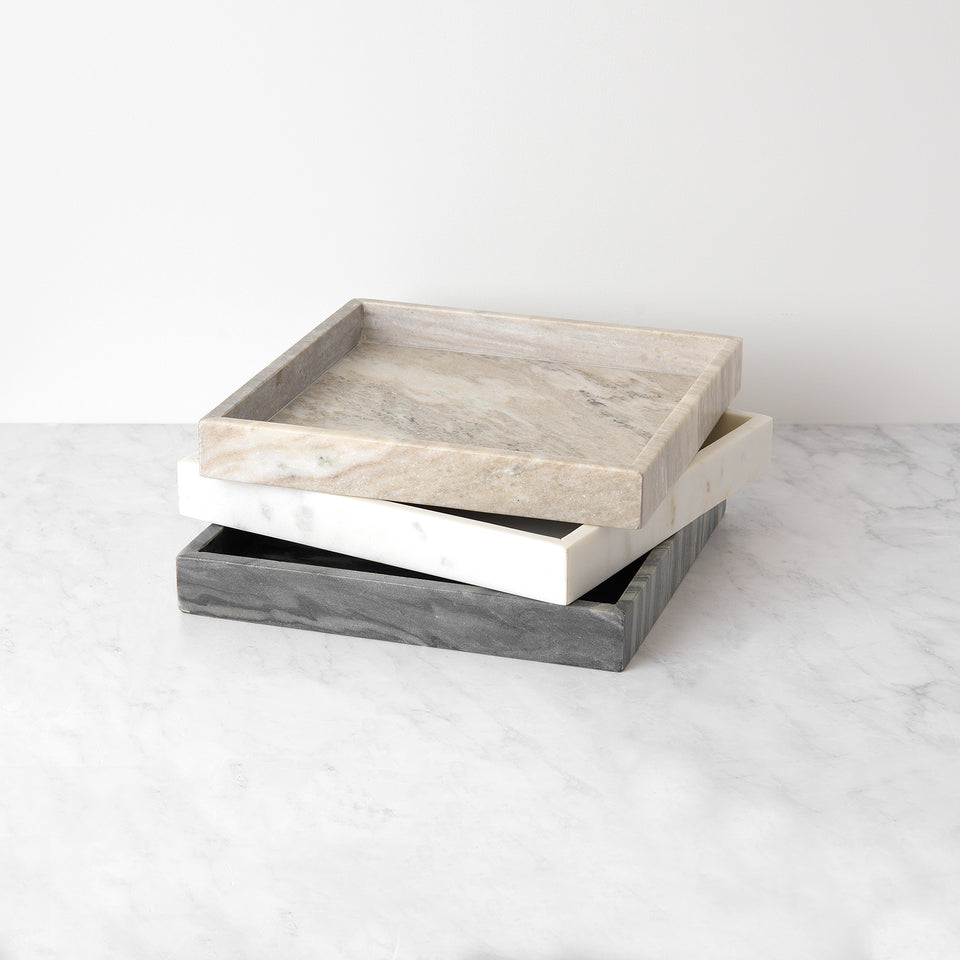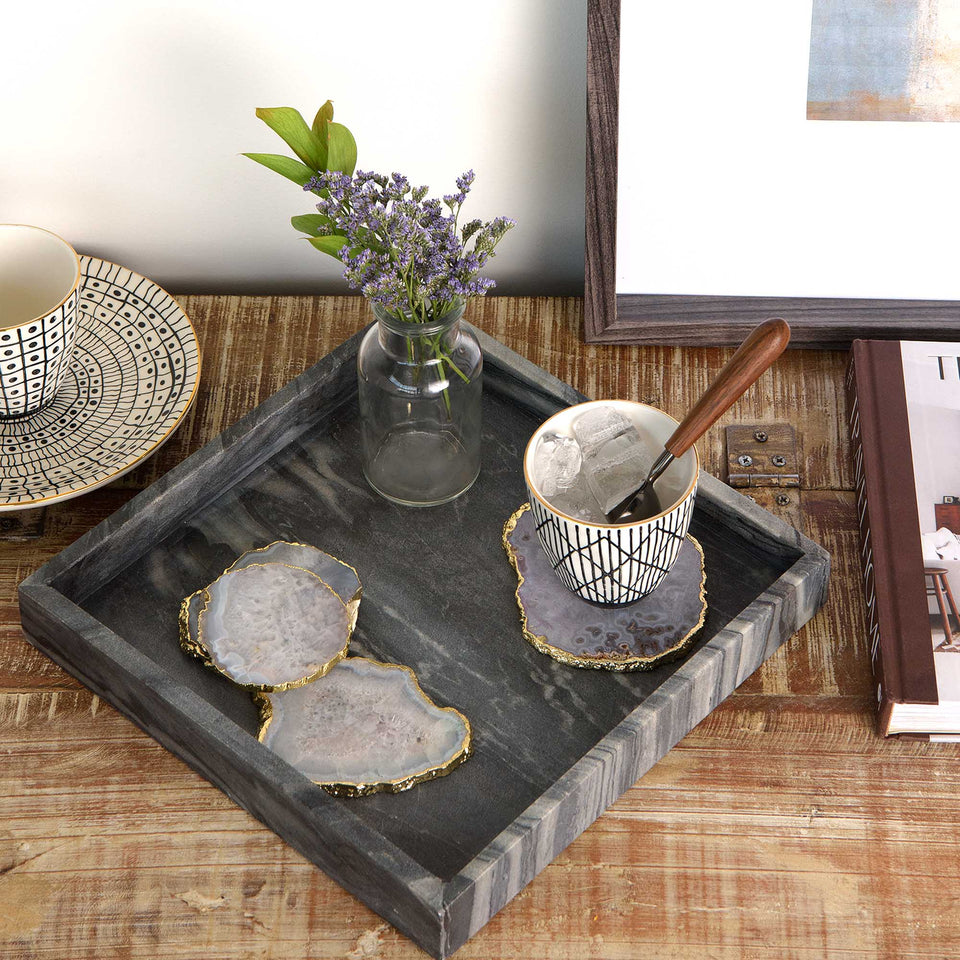 Marble Square Tray
TRAY_SA_SKW1032-RECT12S-GREY
by BHFhome
$59.99
This Marble Square Tray has all the beauty and functionality of one of nature's loveliest materials. Visually impressive with the exquisitely veined texture of marble, this tray is the epitome of versatility. Raised sides keep contents in place while ample tray space allows for a variety of uses:
Use it in the dining room for serving cocktails, hors d'oeuvres, bread, cheese, or dessert.
Filled with cooking items, like spices, olive oil, and utensils it graces kitchen countertops.
It becomes the ideal receptacle for candles, a vase of fresh flowers, or magazines on a side table or coffee table.
In the bedroom it shines as a sophisticated accent piece for perfume, jewelry, hair accessories, or keepsakes.
Towels and toiletries find a stylish home in the bathroom.
Available in white, grey, or onyx marble to complement any décor.
KEY FEATURES
- Made of solid marble 
- Dimensions: 12" L x 12" W x 1-9/16" H
- Available in white, grey, or onyx marble
- Variations in color and pattern may exist due to natural factors
CARE
- Avoid contact with oils and citric fruits
- Wipe spills immediately
- Wipe clean with soft, damp cloth
- Do not use abrasive or harsh cleaners
- Avoid heat and direct sunlight