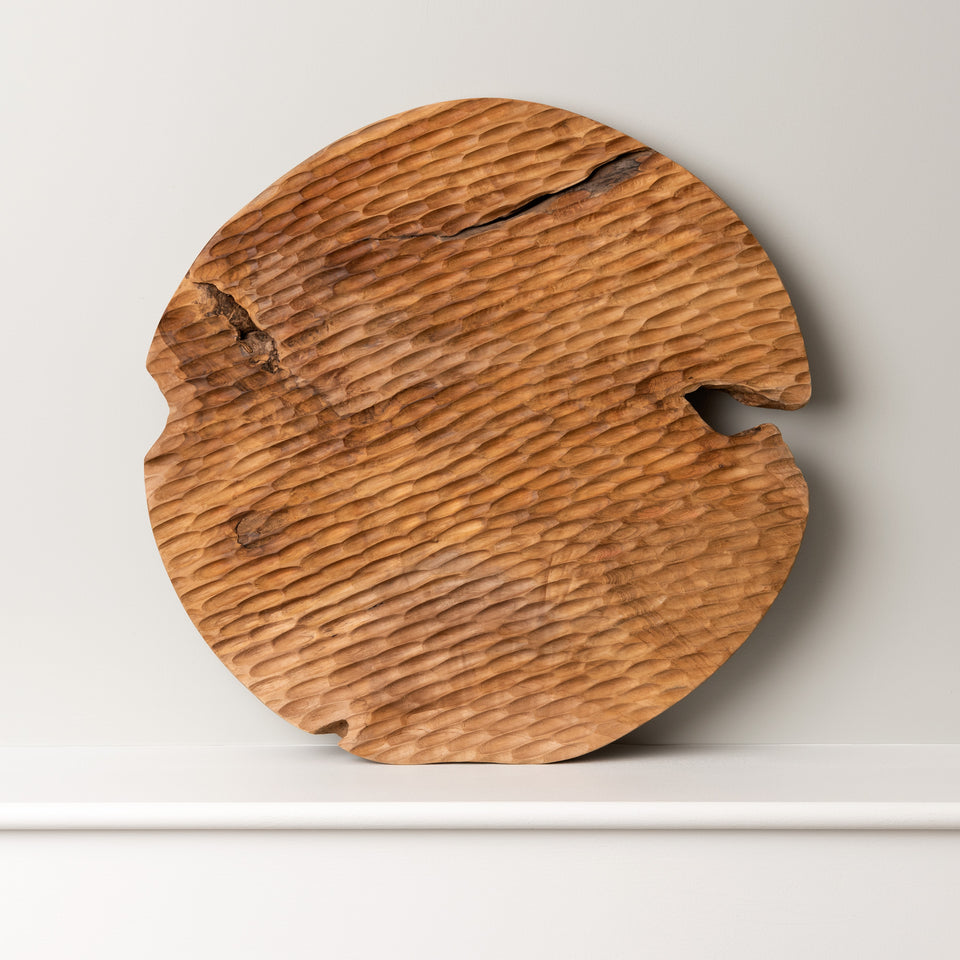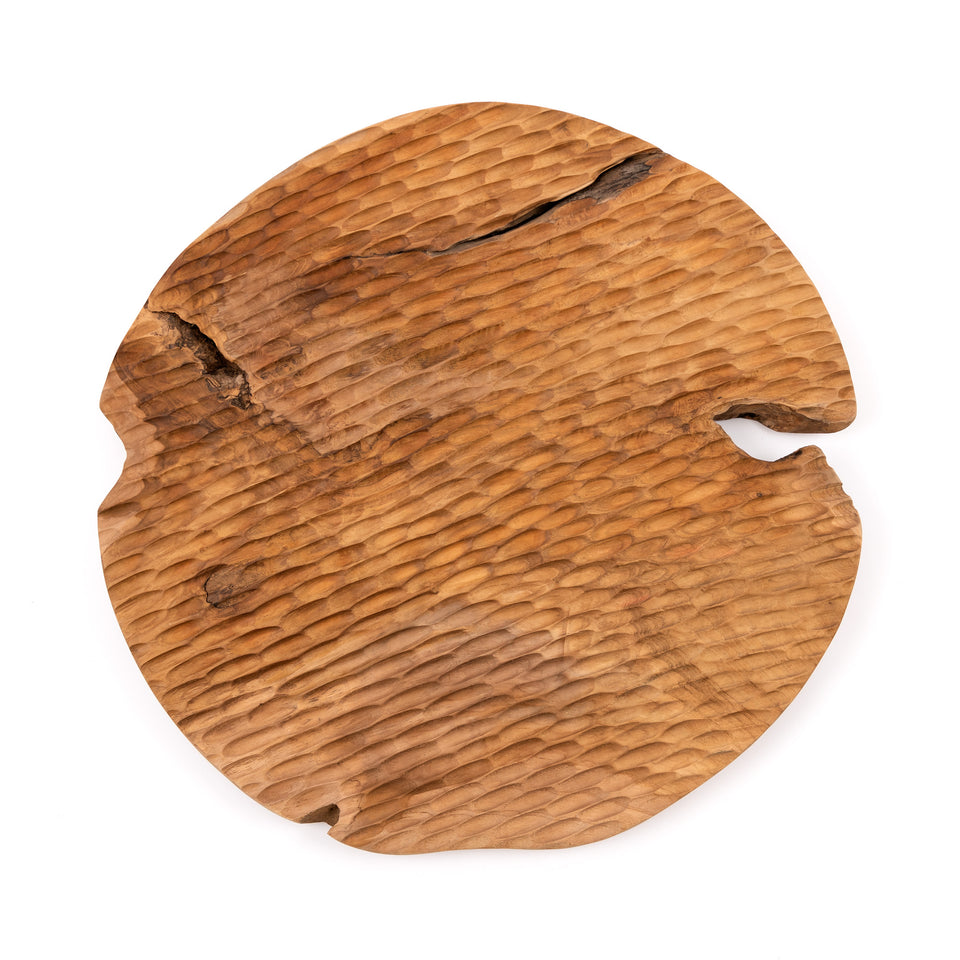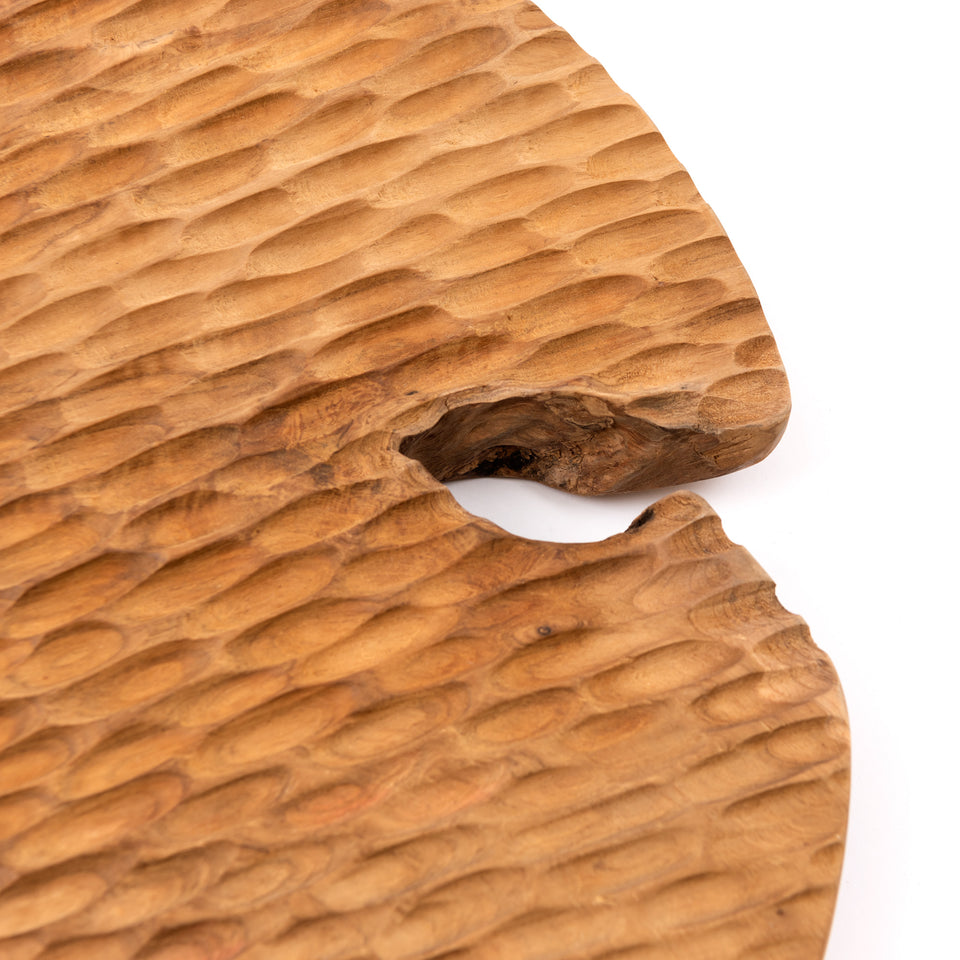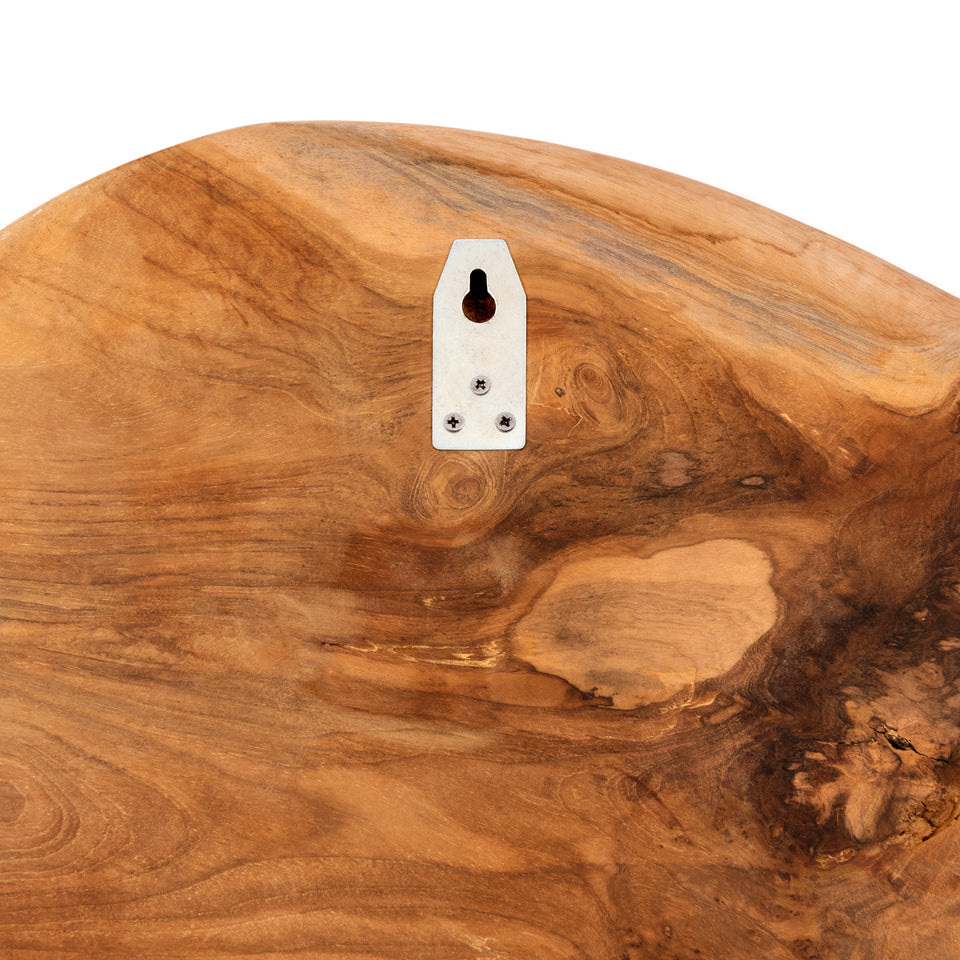 Honeycomb Pattern Teak Root Wall Hanging
WALL_TR04_TEAK
by BHFhome
$79.99
Impressive is the only word to describe this Honeycomb Pattern Teak Root Wall Hanging. Featuring a distinctive elongated honeycomb pattern that is hand carved, this wall décor injects textural complexity and a rustic element into your décor. Its naturally round shape softens the hard, straight lines of other furnishings while its rich neutral color brings the warmth of wood to your space. Perfect above a mantel, over a bed, or on an entryway wall.
KEY FEATURES
- Made of teak root
- Dimensions (approximate): 19" Dia x 1" H
- Variations in color, grain, shape, and dimensions may exist due to natural factors
CARE
- For indoor use only.
- Regularly dust with a lint-free cloth.
- Avoid the use of chemical cleaners, abrasives, or brushes.
- Avoid direct sunlight.