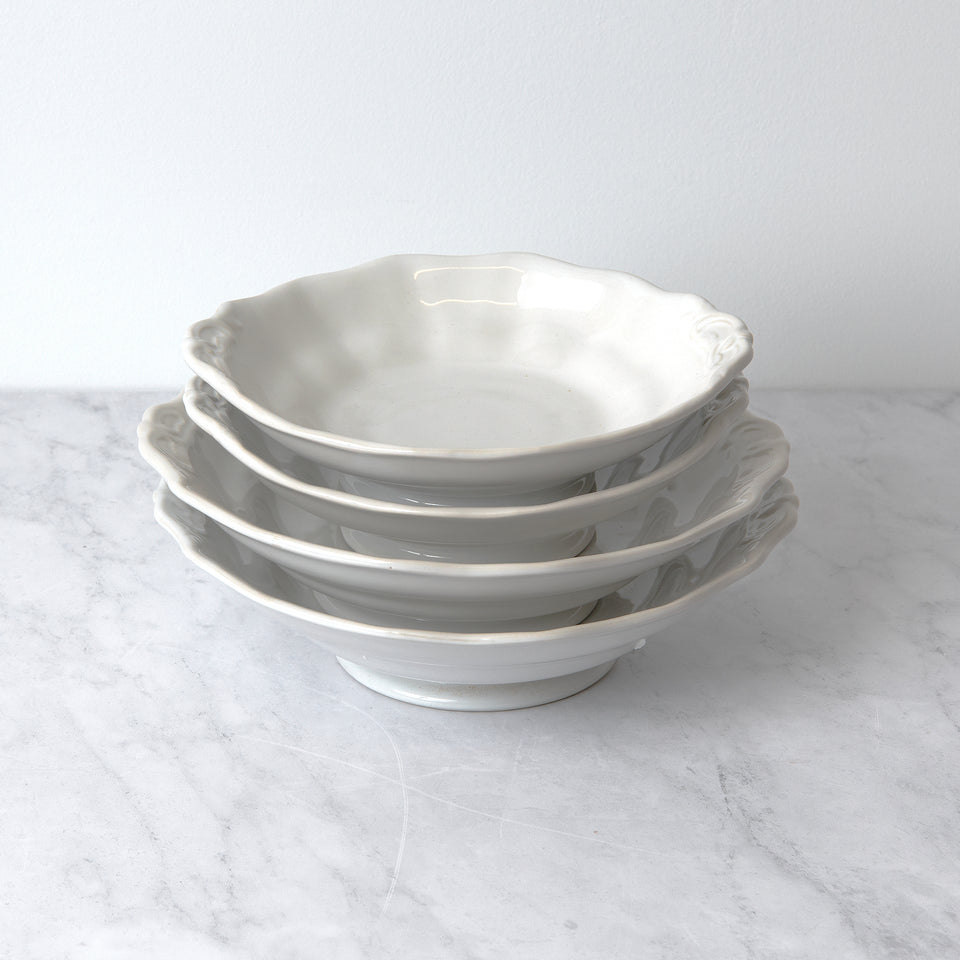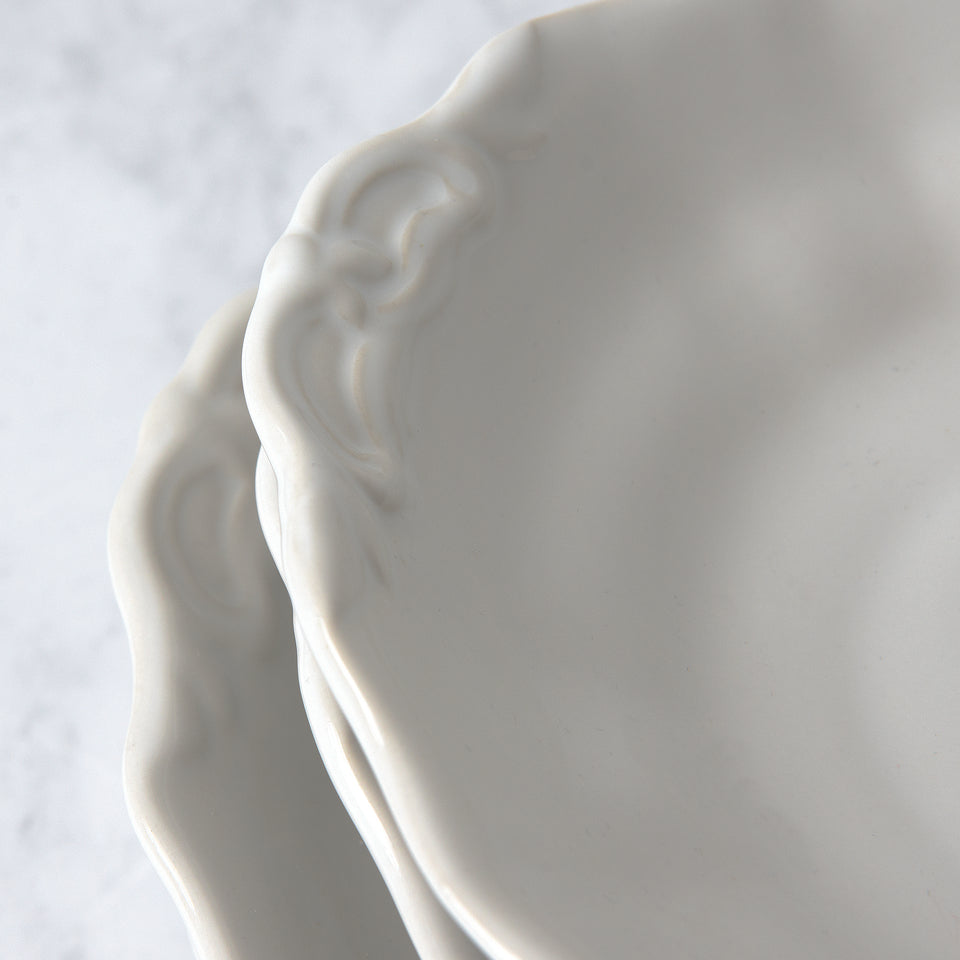 Vintage Reproduction Stoneware Footed Bowl
CC_DF1024_BOWL-SM-WHITE
$11.99
This Vintage Reproduction Stoneware Footed Bowl exudes elegance. Made from durable stoneware and glazed in antique white to shiny perfection, it injects texture and style as serveware in the kitchen or dining room or as a decorative piece on a counter, coffee table, or side table.
KEY FEATURES
- Made of stoneware
- Available in two sizes:
       Small: 8½" L x 7½" W x 2¼" H
       Large: 10" L x 9" W x 2¾" H

CARE
Microwave and dishwasher safe.