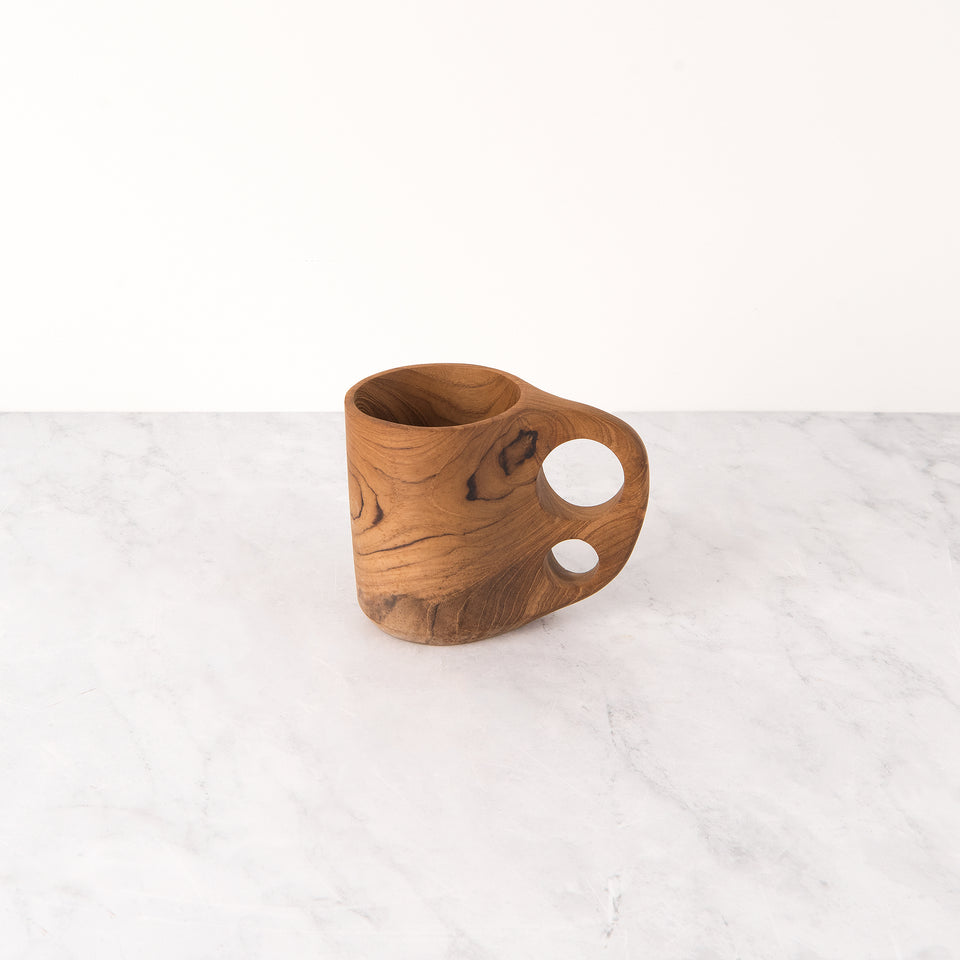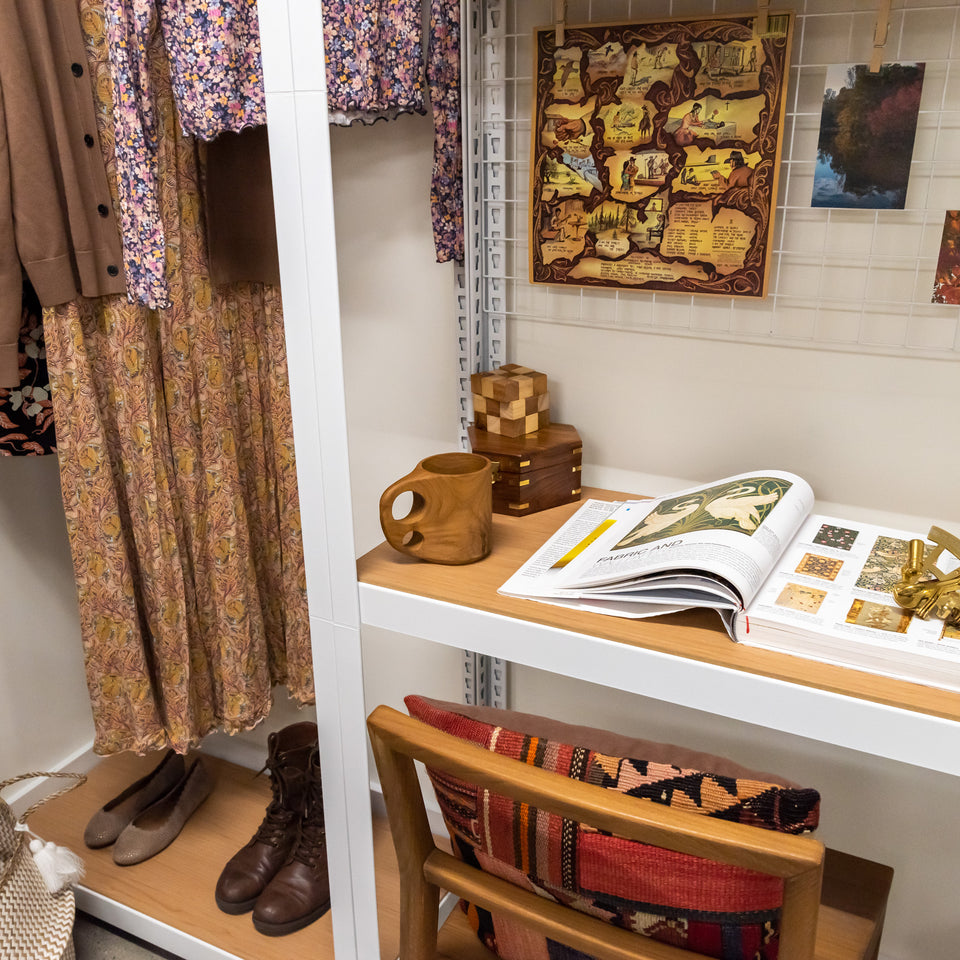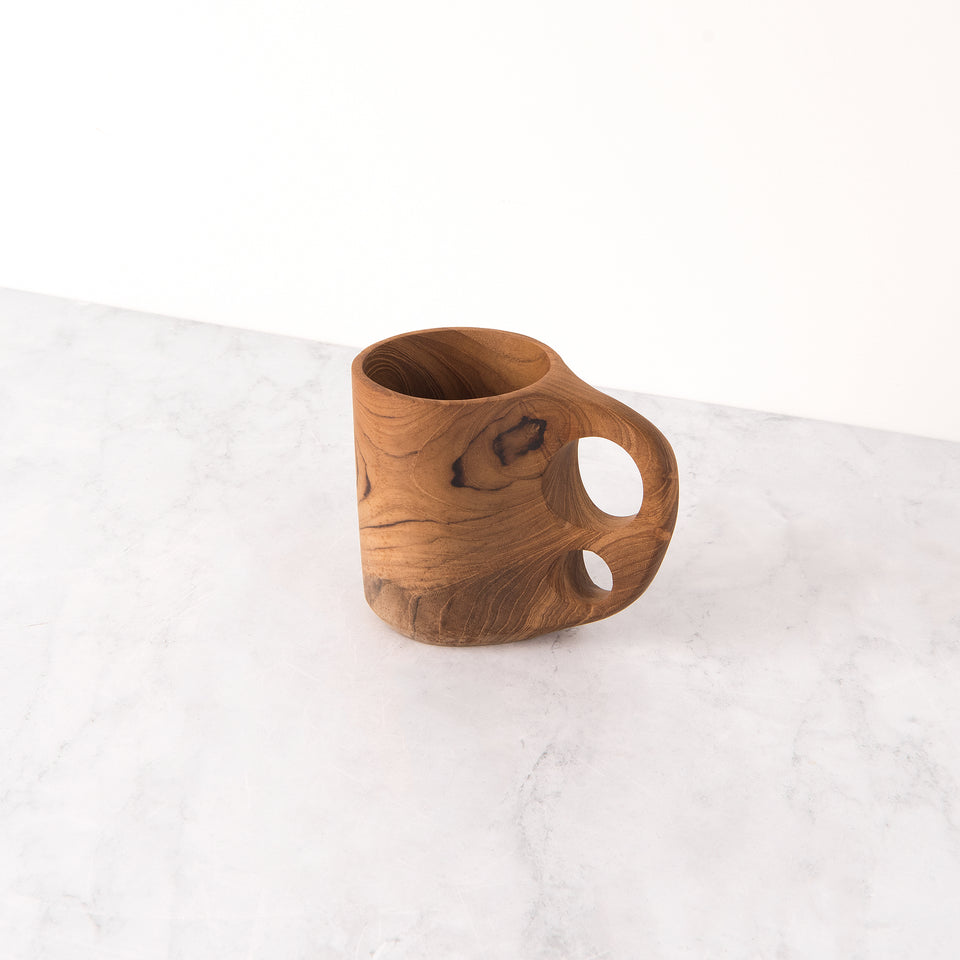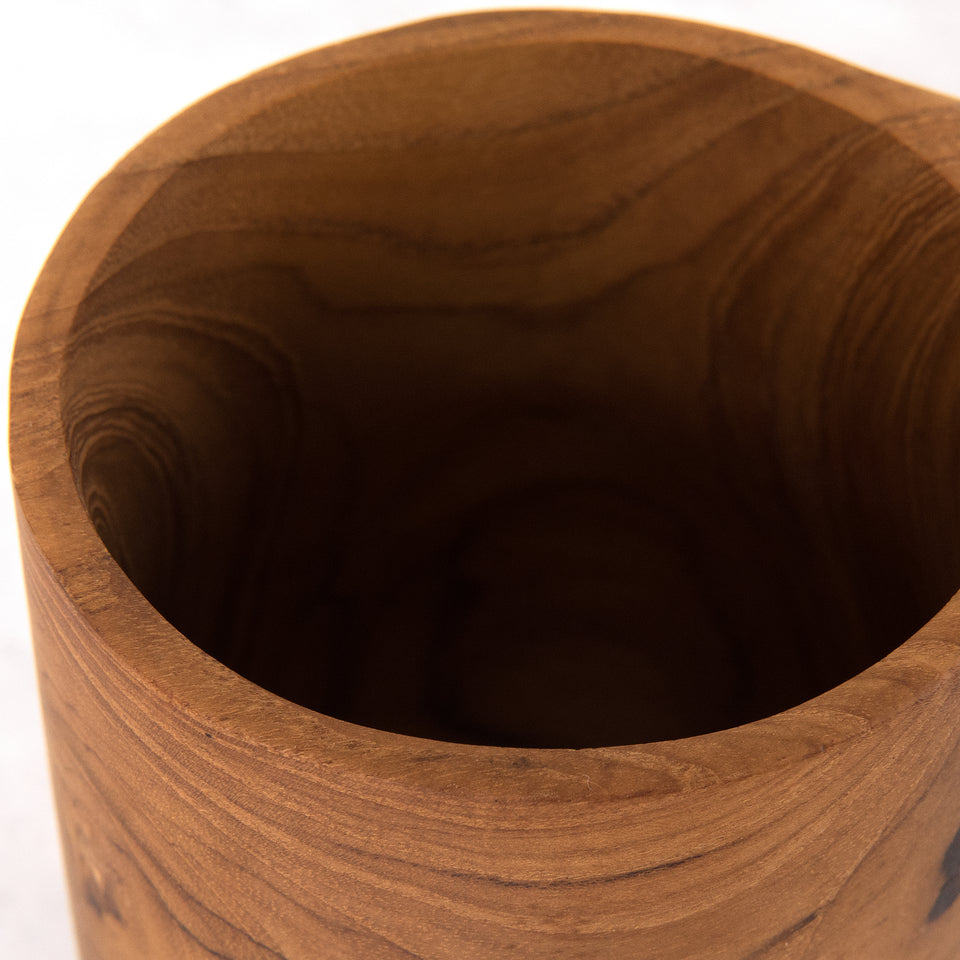 Two Finger Handle Teak Mug
MUG_GL0011-TEAK
by BHFhome
$34.99
No need to worry about the sturdiness of our Two Finger Handle Teak Mug. Solidly constructed from one piece of a teak root, this mug features a two fingered handle for easy gripping and carrying. Use it for hot or cold beverages and bring the rustic beauty of teak into your home.
KEY FEATURES
-  Made of teak root
-  Dimensions (approximate):  5-1/2" L x 3-1/8" W x 4-3/4" H
-  Variations in color, grain, shape, and dimensions may exist due to natural factors
CARE
-  Hand wash with non-abrasive cloth and mild dish soap. Do not allow the product to soak in water. Dry immediately.
-  Do not store in excessive dry heat or direct sunlight.
-  Periodically apply food-grade mineral oil to wood.