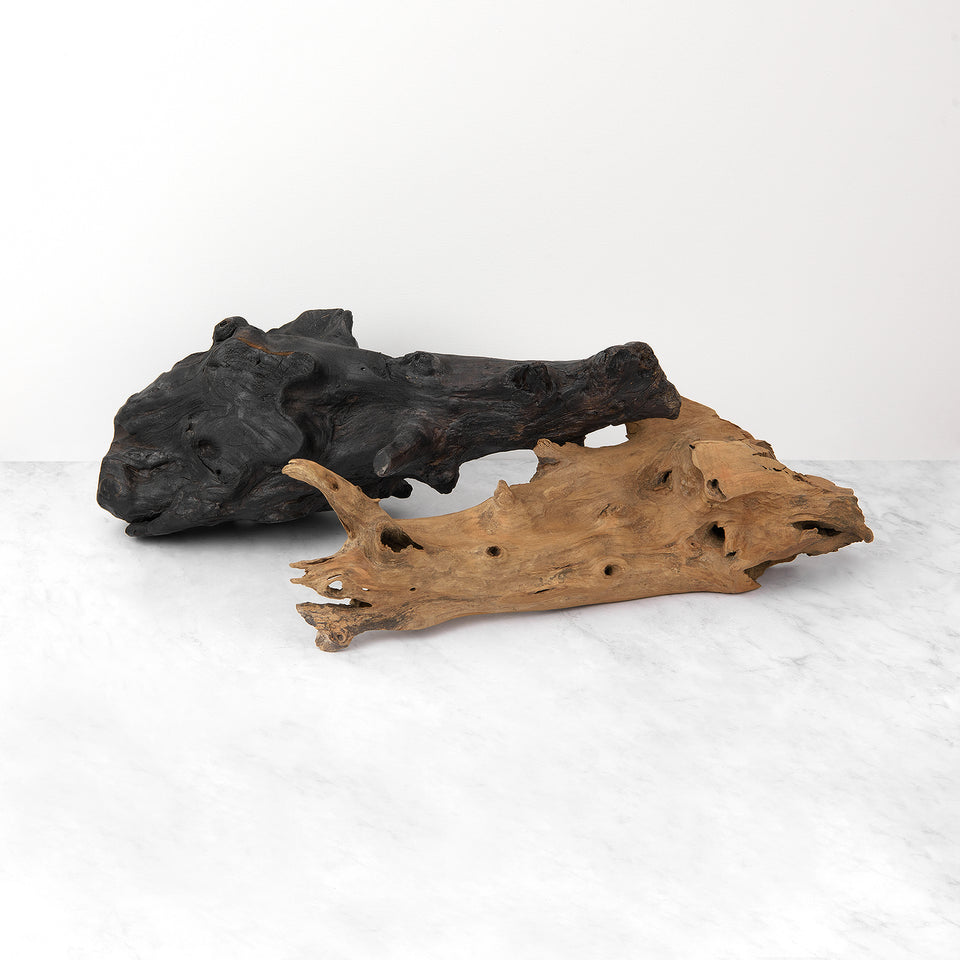 Teak Root Sculpture
DECOR_SUR31_TEAK-BLEACHED
by BHFhome
$49.99
This Teak Root Sculpture captures all the beauty of a natural teak root. With its organic shape and color, it injects textural complexity and a distinctive rustic element into your décor. This sculpture, available in natural or burnt, makes a striking visual impression ensconced on a mantel or shelf or displayed on a dining room table, coffee table, or side table.
KEY FEATURES
- Made of teak
- Dimensions (approximate): 18" L x 8" W x 6" H
- Available in natural or burnt
- Variations in color, grain, and shape may exist due to natural factors
CARE
- For indoor use only.
- Regularly dust with a lint-free cloth.
- Avoid the use of chemical cleaners, abrasives, or brushes.
- Avoid direct sunlight.