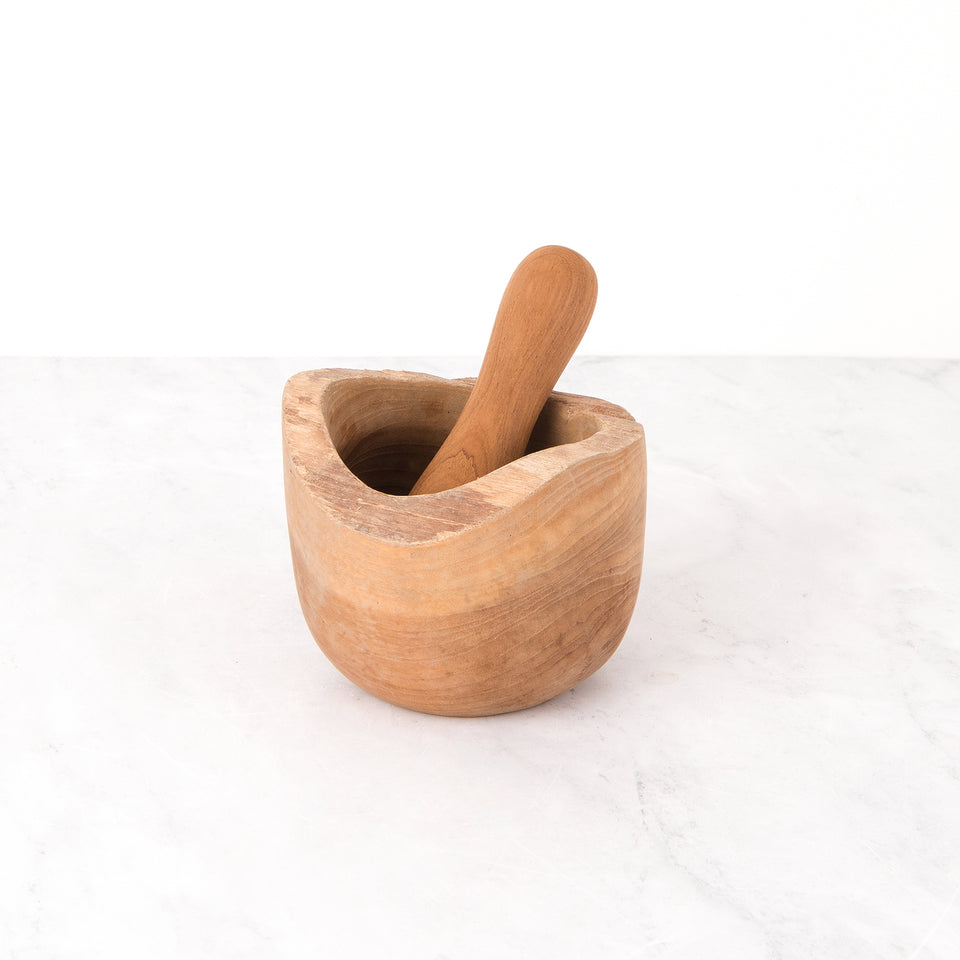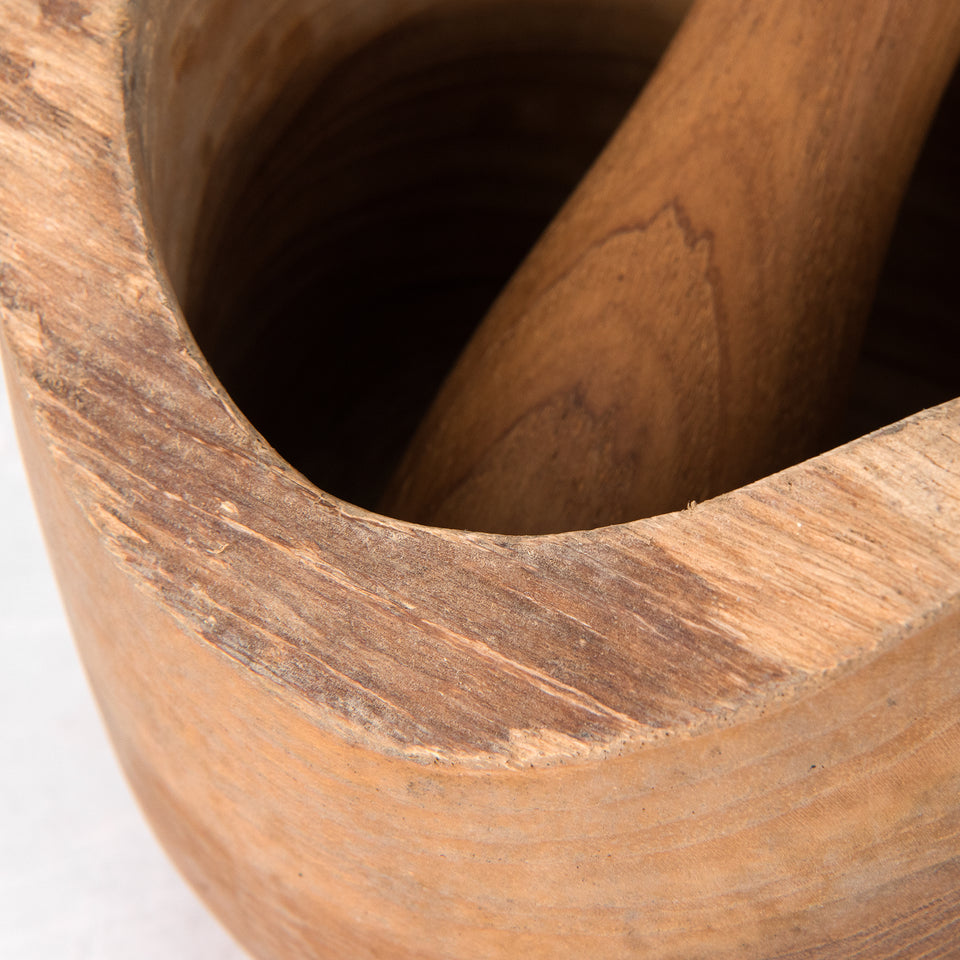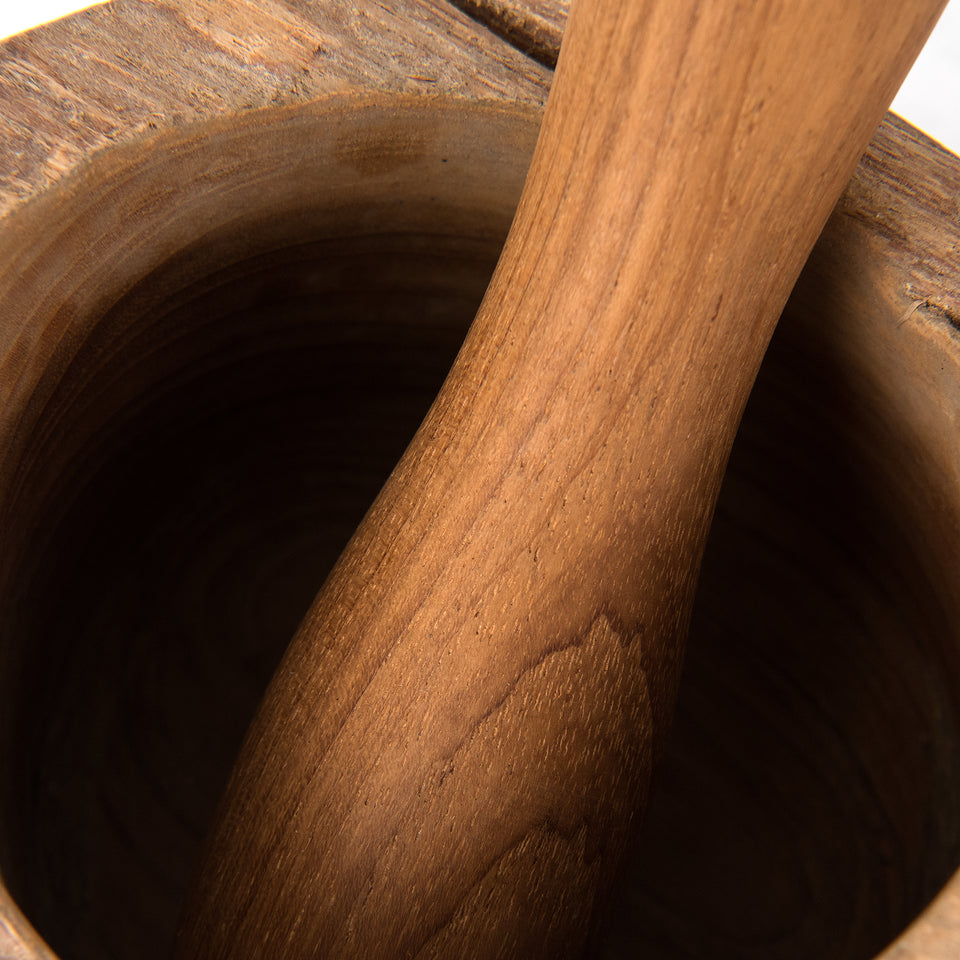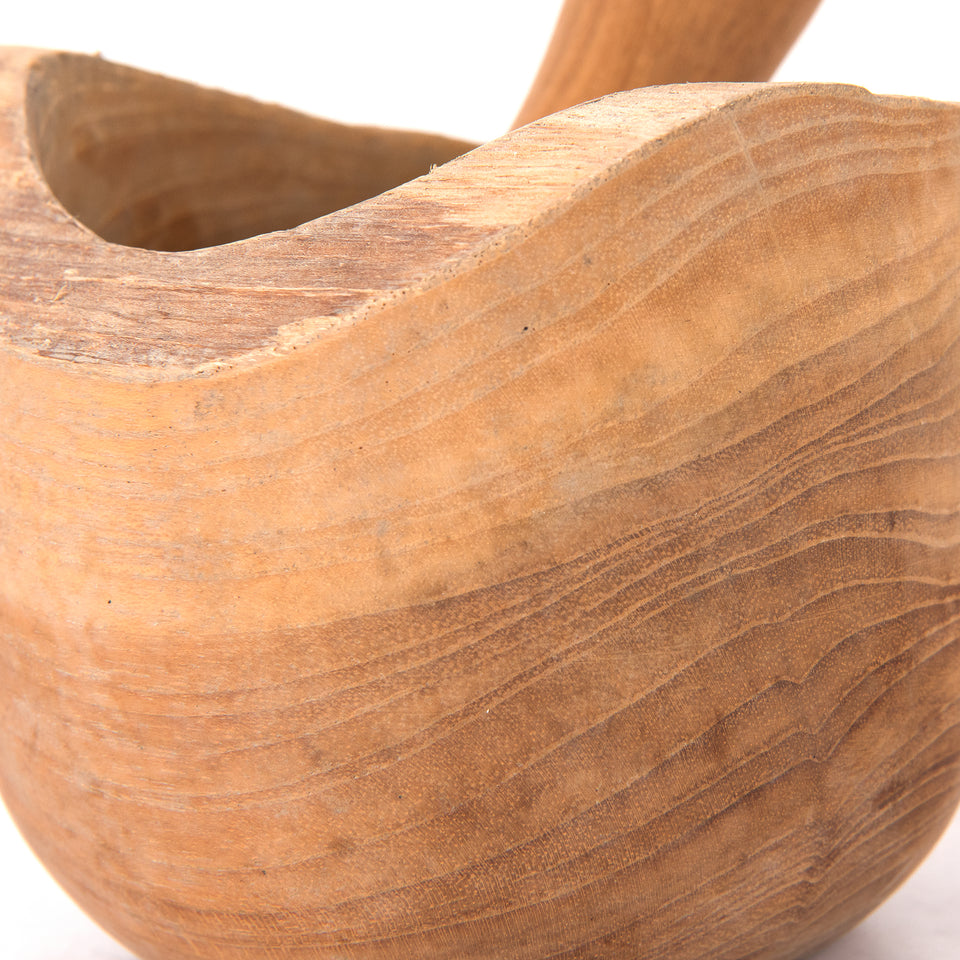 Teak Mortar & Pestle
MORTAR_BL0034-TEAK
by BHFhome
$34.99
Whether you are making pesto, guacamole, salad dressing, or an aromatic spice blend, this Teak Mortar and Pestle gets the job done in style. Carved from one solid piece of teak root, it is sturdy and durable as well as aesthetically pleasing with its wood grain and warm color. Add this often-ignored but incredibly useful tool to your cookware collection.
KEY FEATURES
-  Made of teak root
-  Dimensions (approximate): 4-3/4" Dia x 4" H
-  Variations in color, grain, shape, and dimensions may exist due to natural factors
CARE
-  Hand wash with non-abrasive cloth and mild dish soap. Do not allow the product to soak in water. Dry immediately.
-  Do not store in excessive dry heat or direct sunlight.
-  Periodically apply food-grade mineral oil to wood.