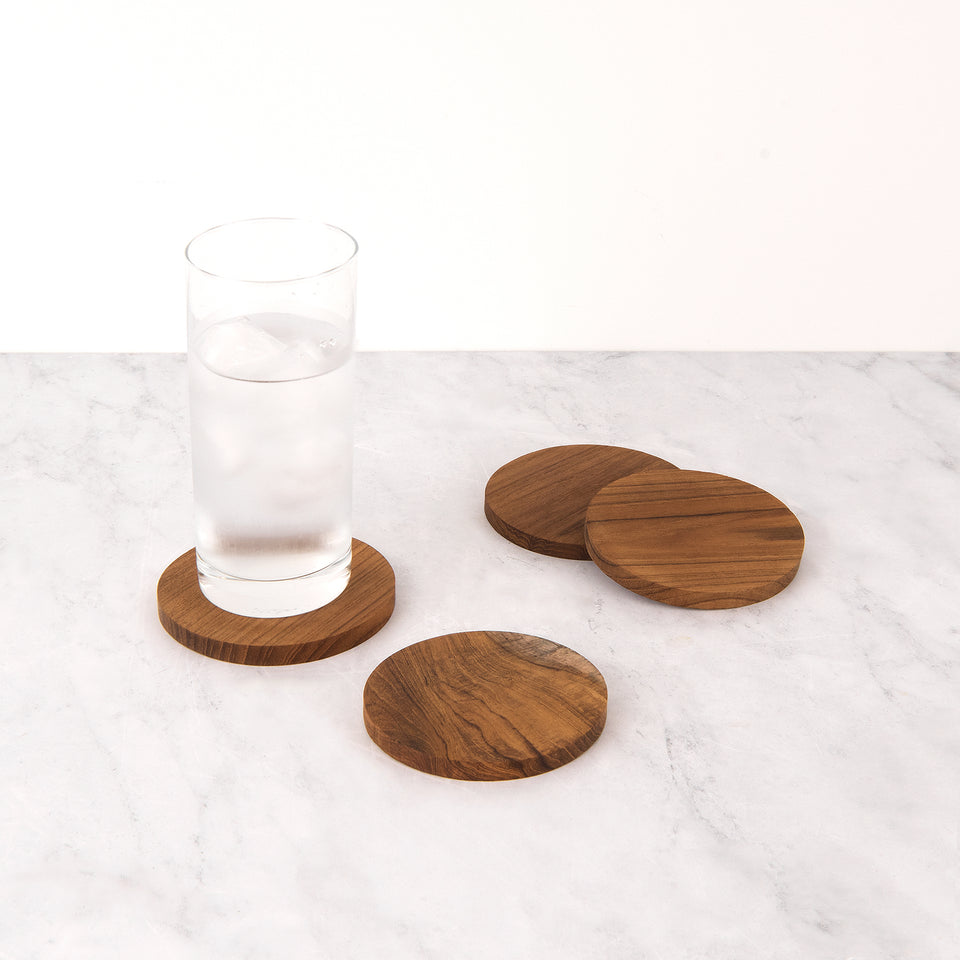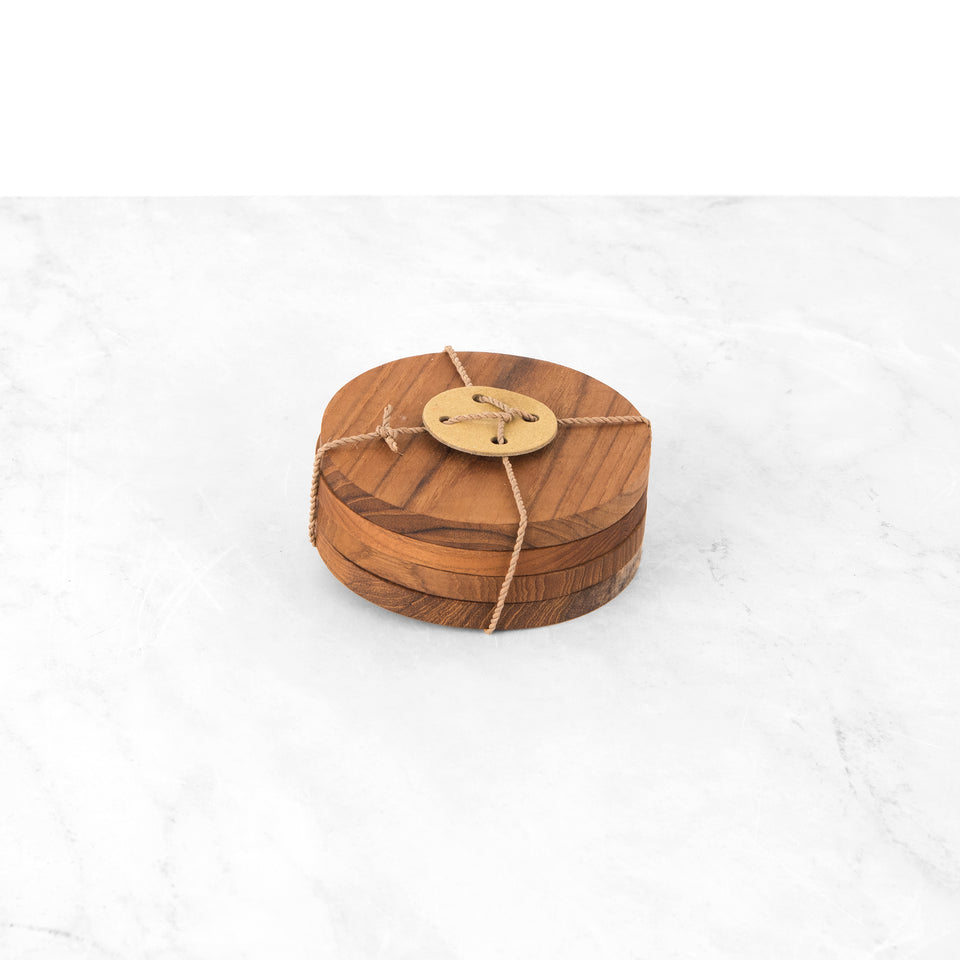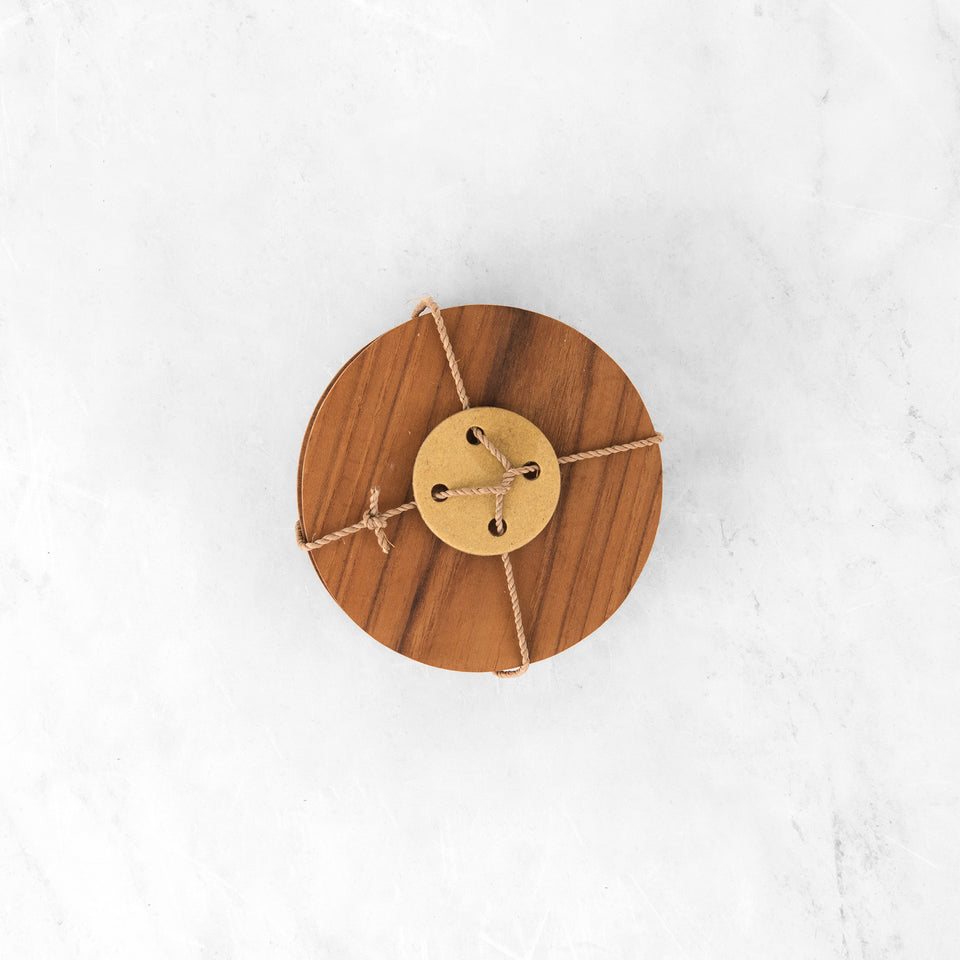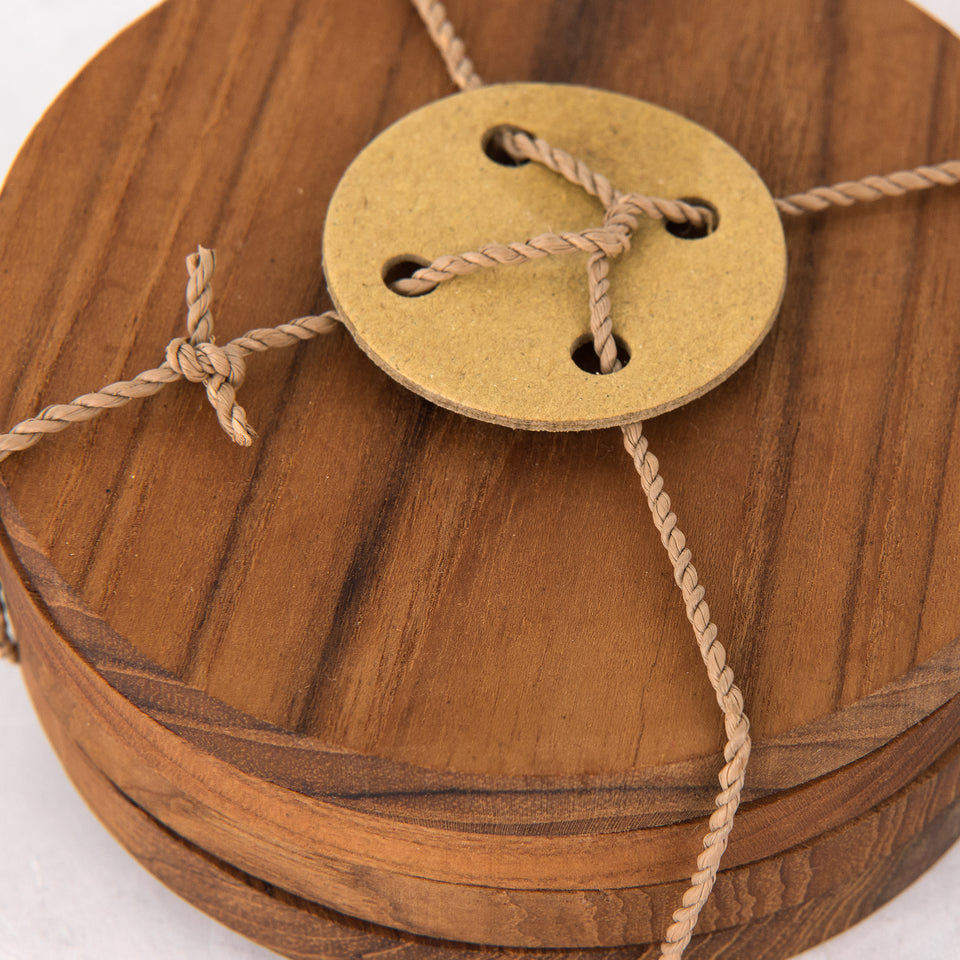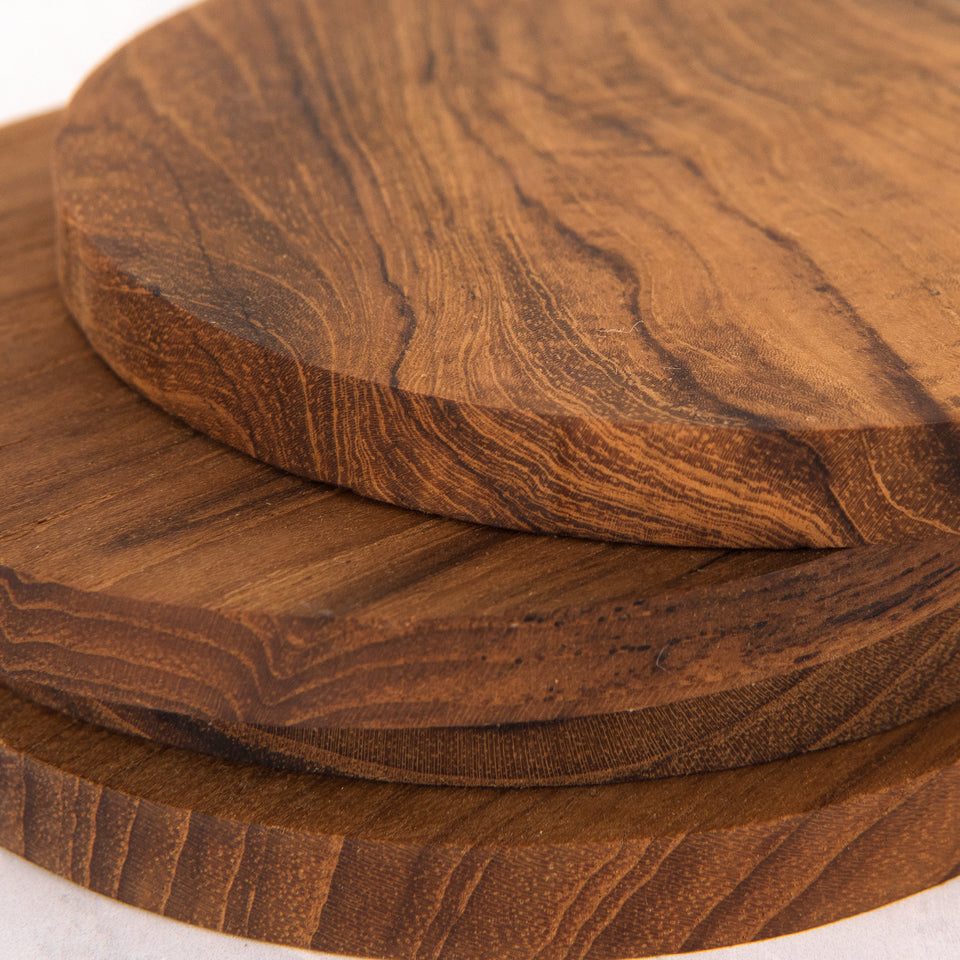 Teak Coaster Set
COASTER_PLM0011-TEAK
by BHFhome
$24.99
Cold drinks or hot beverages find a stylish home on these Teak Coasters. Lightweight, easy to clean, and durable, this four piece set brings the warm color and rich grain of teak to your tablescape.
KEY FEATURES
-  Made of teak root
-  Dimensions (approximate):  3-5/8" Dia x 3/8" H
-  Sold as set of 4
-  Variations in color, grain, shape, and dimensions may exist due to natural factors
CARE
-  Hand wash with non-abrasive cloth and mild dish soap. Do not allow the product to soak in water. Dry immediately.
-  Do not store in excessive dry heat or direct sunlight.
-  Periodically apply food-grade mineral oil to wood.