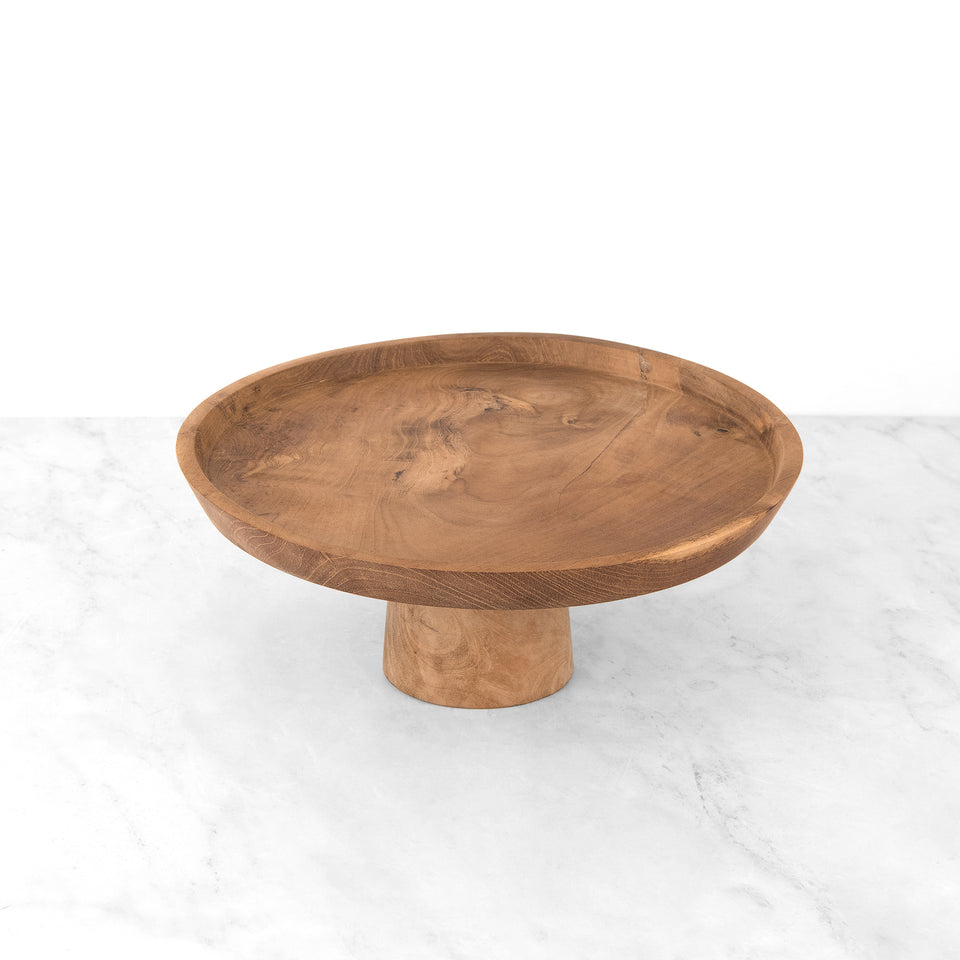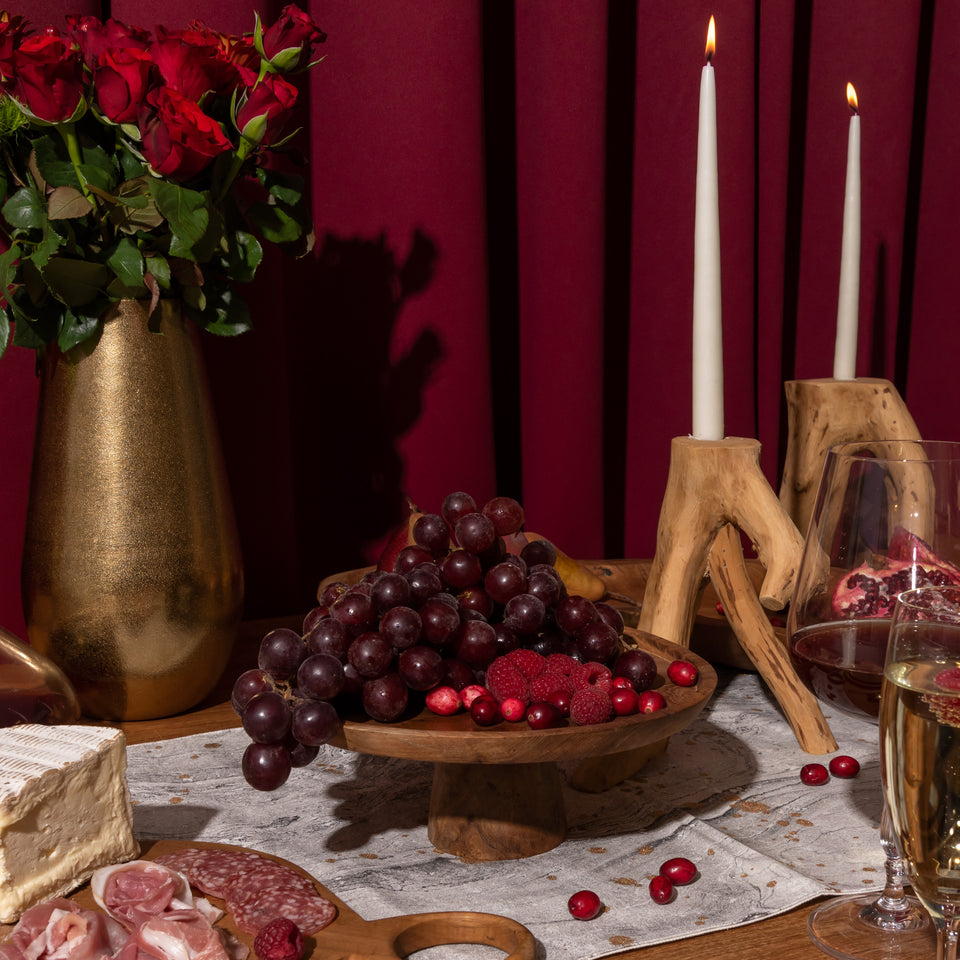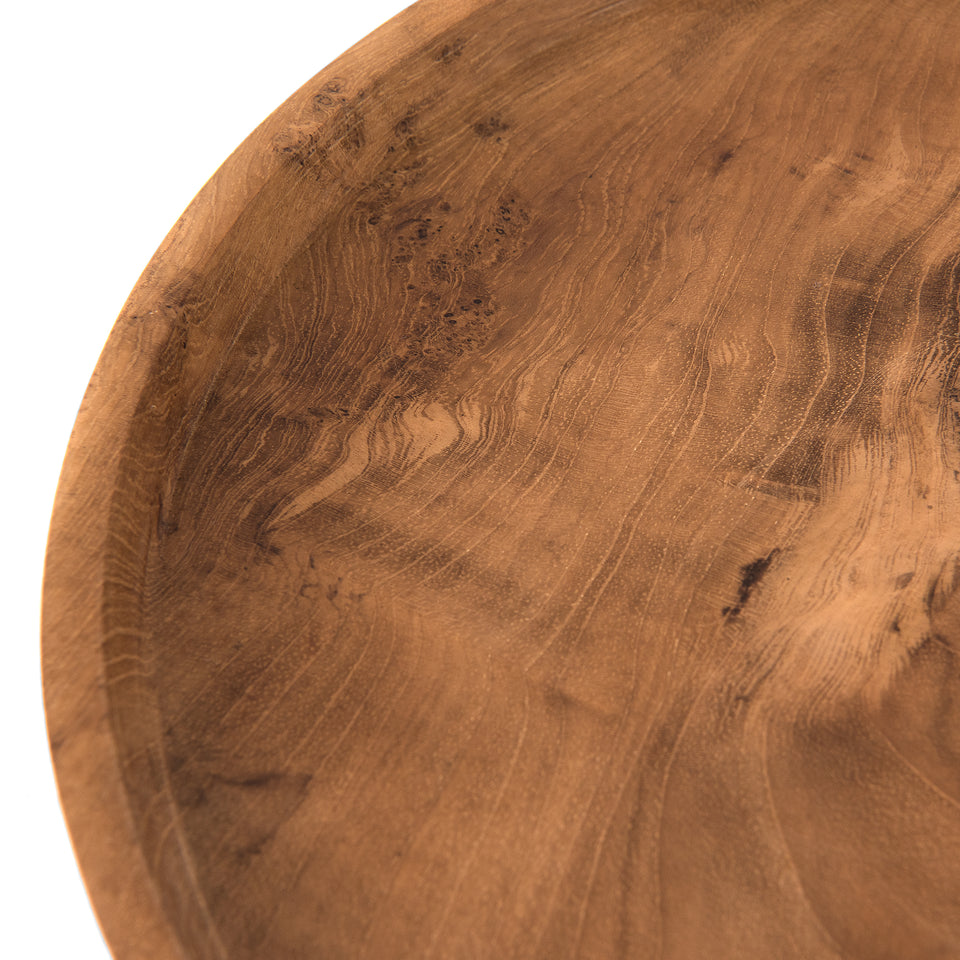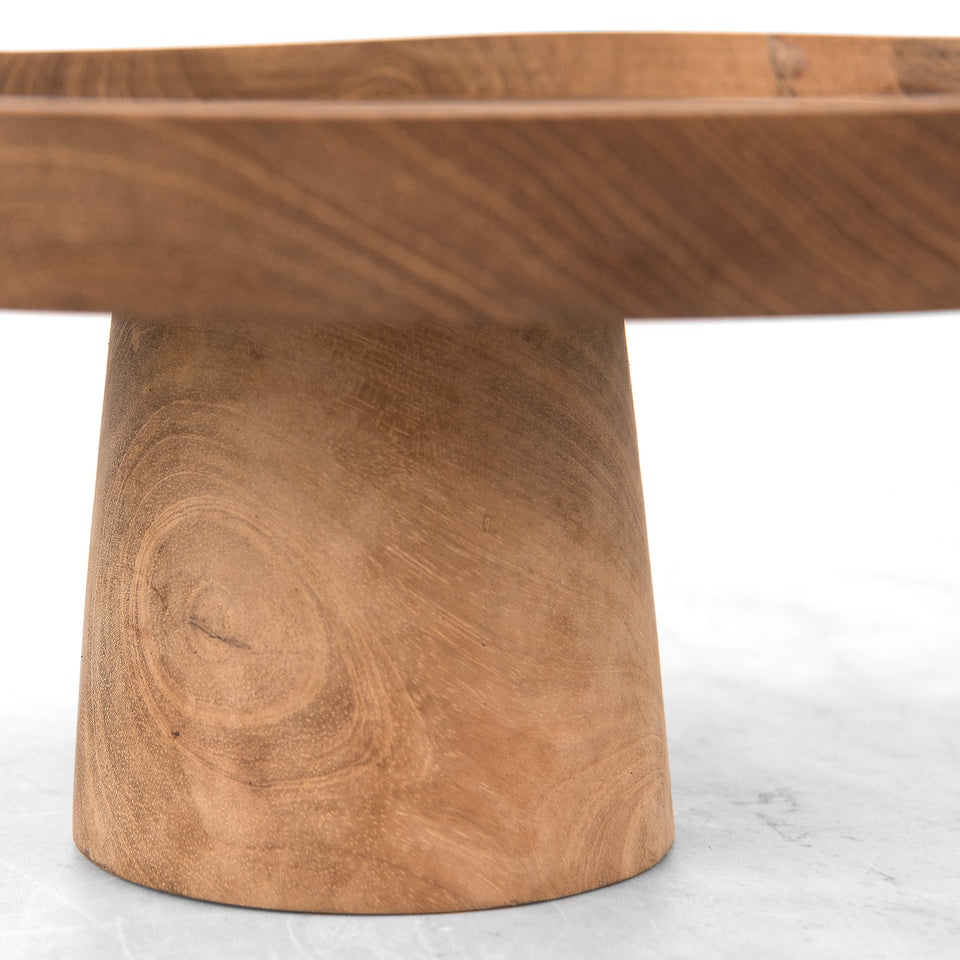 Teak Cake Stand
CAKE_CS0002-TEAK
by BHFhome
$54.99
Both rustic and refined, this Teak Cake Stand stands out as a versatile must-have for your serveware collection. Featuring a simple cylinder base and lipped plate, it creates vertical space and presents a clean silhouette while infusing a warm, organic component into your kitchen or dining room. Perfect for serving cheese and crackers, desserts, or fruit, this accessory is equally attractive as a stand for displaying candles or greenery in other rooms of the house.
KEY FEATURES
-  Made of teak root
-  Dimensions (approximate): 9-13/16" Dia x 3-9/16" H
-  Variations in color, grain, shape, and dimensions may exist due to natural factors
CARE
-  Hand wash with non-abrasive cloth and mild dish soap. Do not allow the product to soak in water. Dry immediately.
-  Do not store in excessive dry heat or direct sunlight.
-  Periodically apply food-grade mineral oil to wood.