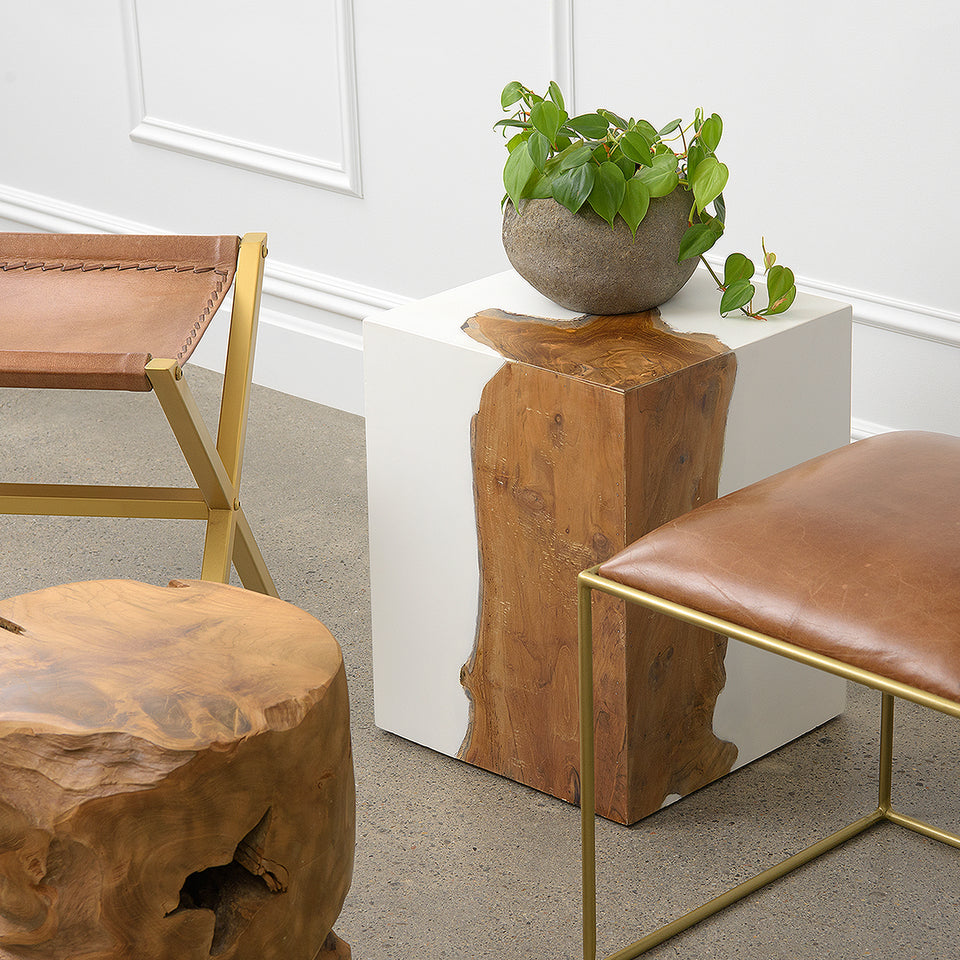 Teak and White Resin Stool
STOOL_SUR01_TEAK_EPOXY-WHITE
by BHFhome
$199.99
The rich color and texture of teak are paired with white resin in the Teak and White Resin Stool to create a visually arresting as well as functional accessory. Each piece contains a uniquely shaped teak component with all of its natural beauty. Perfectly sized, it can be used individually as a sturdy and attractive stool, side table, or placed in twos or threes for a one-of-a-kind coffee table. The block structure and unusual pattern make it especially suited to contemporary and Boho interiors.
KEY FEATURES
- Made of teak and white resin 
- Dimensions: 13.7" L x 13.7" W x 17.7" H
- Approximate weight: 22 lbs
- Variations in color, grain, and shape may exist due to natural factors
CARE 
- For indoor use only.
- Wipe spills immediately with clean dry cloth.
- Regularly dust with a lint-free cloth.
- Avoid the use of chemical cleaners, abrasives, or brushes.
- Avoid direct sunlight.