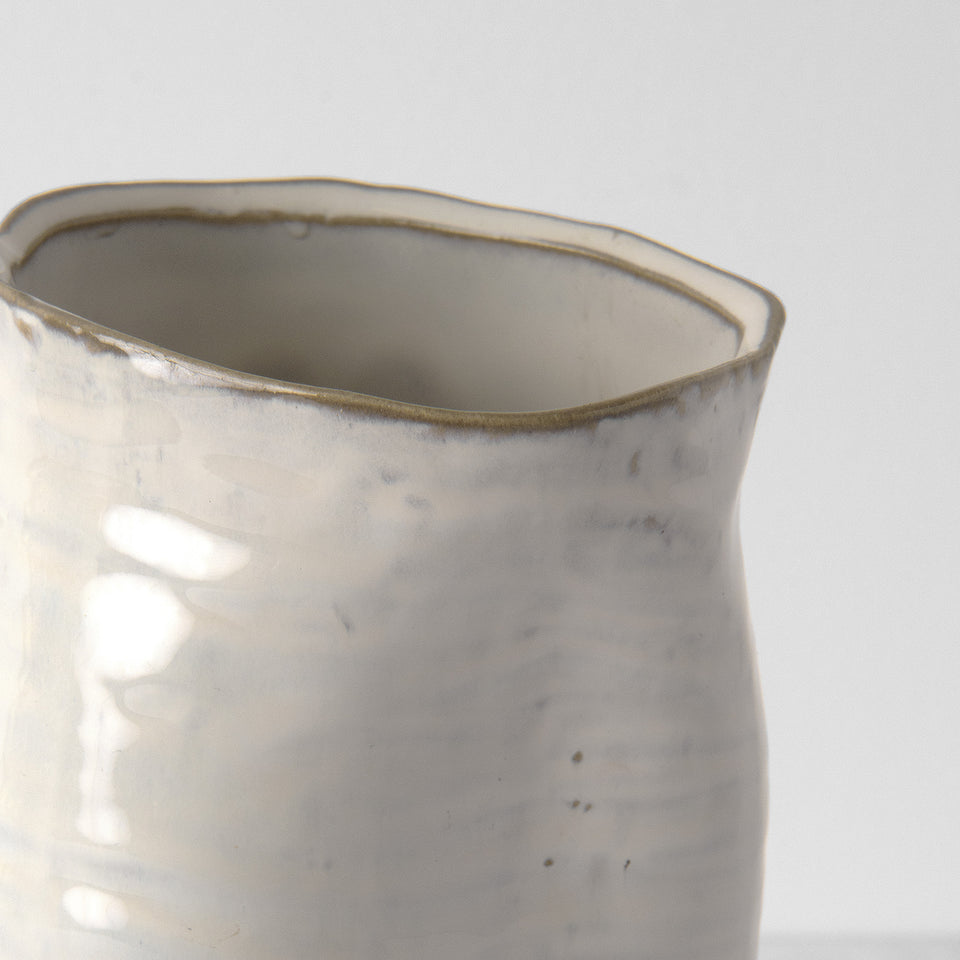 Summerland Ceramic Vase
HMT_788653_VASE-WHITE
by HomArt
$21.99
Reminiscent of hand-thrown pottery, this vase features an original organic shape, with body, spout, and rim individually molded by the artist. With its off-white color and glazed finish, it makes a beautiful addition to your décor.
KEY FEATURES
- Made of ceramic
- Dimensions: 5" L x 4" W x 9 ¼" H
CARE
- For decorative purposes only.
- Wipe with a soft dry cloth.