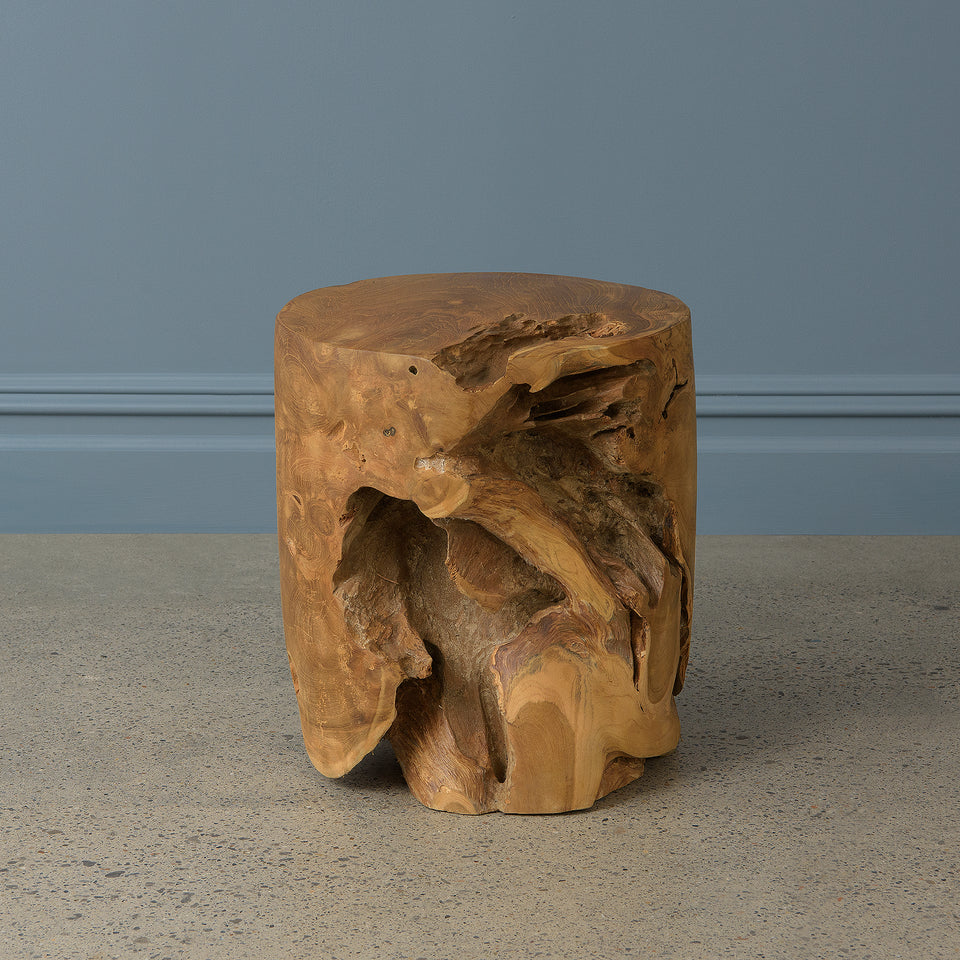 Solid Teak Stool
STOOL_SUR11_TEAK-NATURAL
by BHFhome
$169.99
The Solid Teak Stool looks as if it has been transported straight from the forest to your home! Crafted from one solid piece of teak, this stool is visually impressive with its natural shape and rough-hewn texture. Available in natural or burnt wood, this accessory adds warmth and an organic element. Perfect as a stool or small side table anywhere in the home, it is a stylistic tour de force.
KEY FEATURES- Made of teak
- Dimensions: 13" L x 13" W x 16" H
- Approximate weight: 29 lbs
- Available in natural or burnt
- Variations in color, grain, and shape may exist due to natural factors
CARE
- For indoor use only.
- Wipe spills immediately with clean dry cloth.
- Regularly dust with a lint-free cloth.
- Avoid the use of chemical cleaners, abrasives, or brushes.
- Avoid direct sunlight.