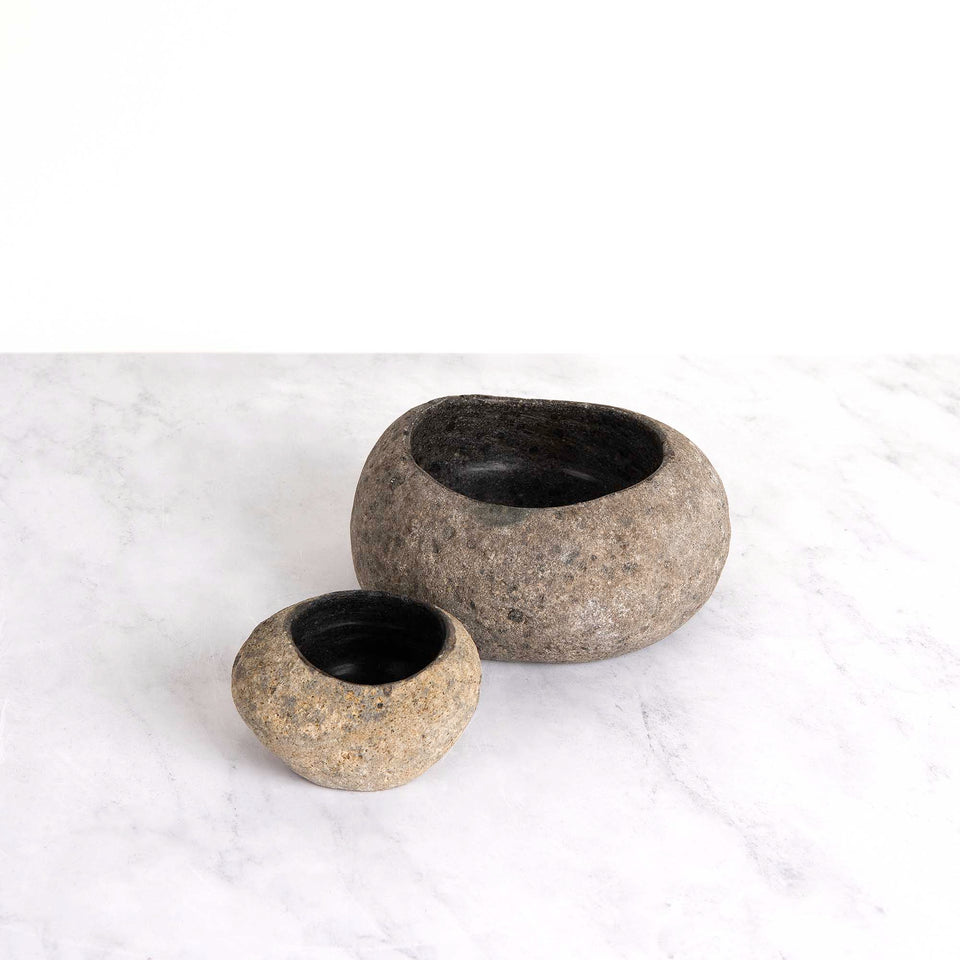 Riverstone Bowl
BOWL_TR01_RIVERST-SMALL
by BHFhome
$59.99
Bring the look and feel of stone into your home with our Riverstone Bowl. Juxtapositioning a smooth, polished interior and a rough, grainy exterior, this hand-made bowl is a perfect sculptural accent piece that adds texture, dimension, and a decidedly rustic character. On a coffee table, shelf, or mantel, this work of art enhances your décor with a touch of the great outdoors.
KEY FEATURES
- Made of riverstone
- Available in two sizes, sold separately
- Dimensions (approximate):
        Small: 4-1/4" Dia x 2-1/2" H
        Large: 7-1/8" Dia x 3-3/4" H
- Variations in color, shape, and dimensions may exist due to natural factors
CARE
- Clean with a soft damp cloth and wipe dry immediately.
- Avoid the use of chemical cleaners, abrasives, or cleaning pads or brushes.