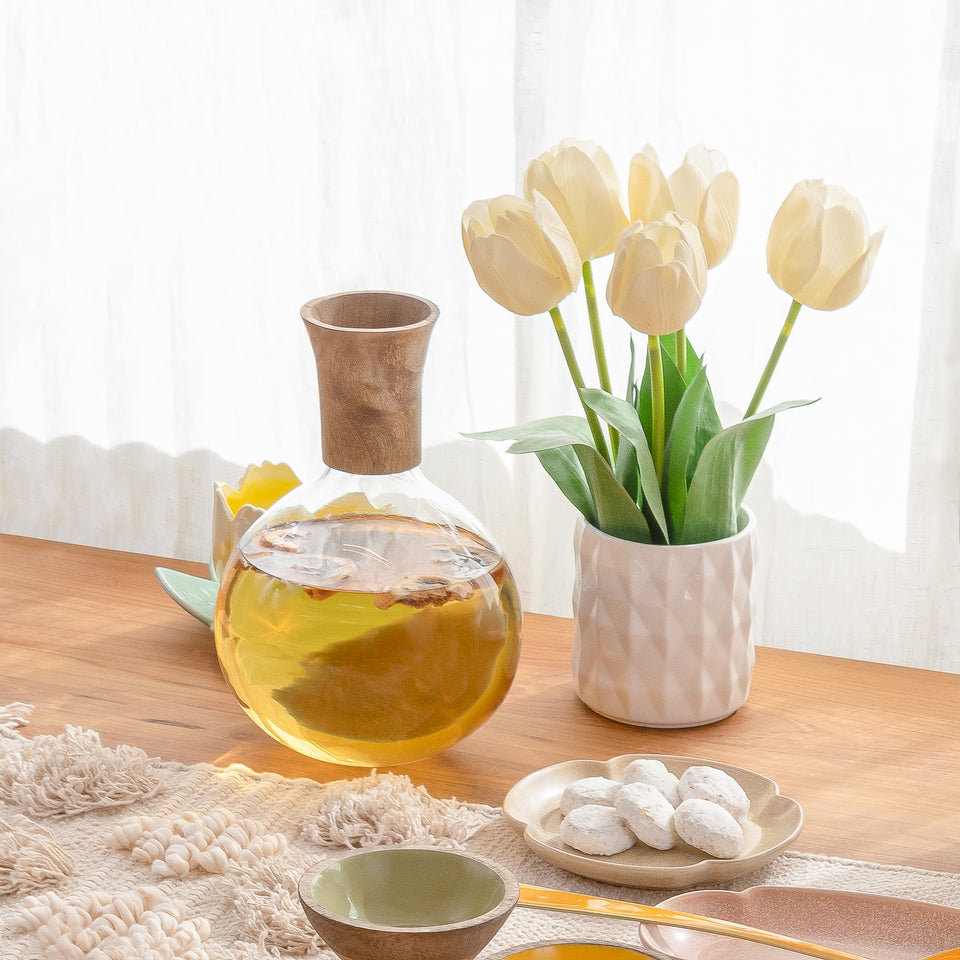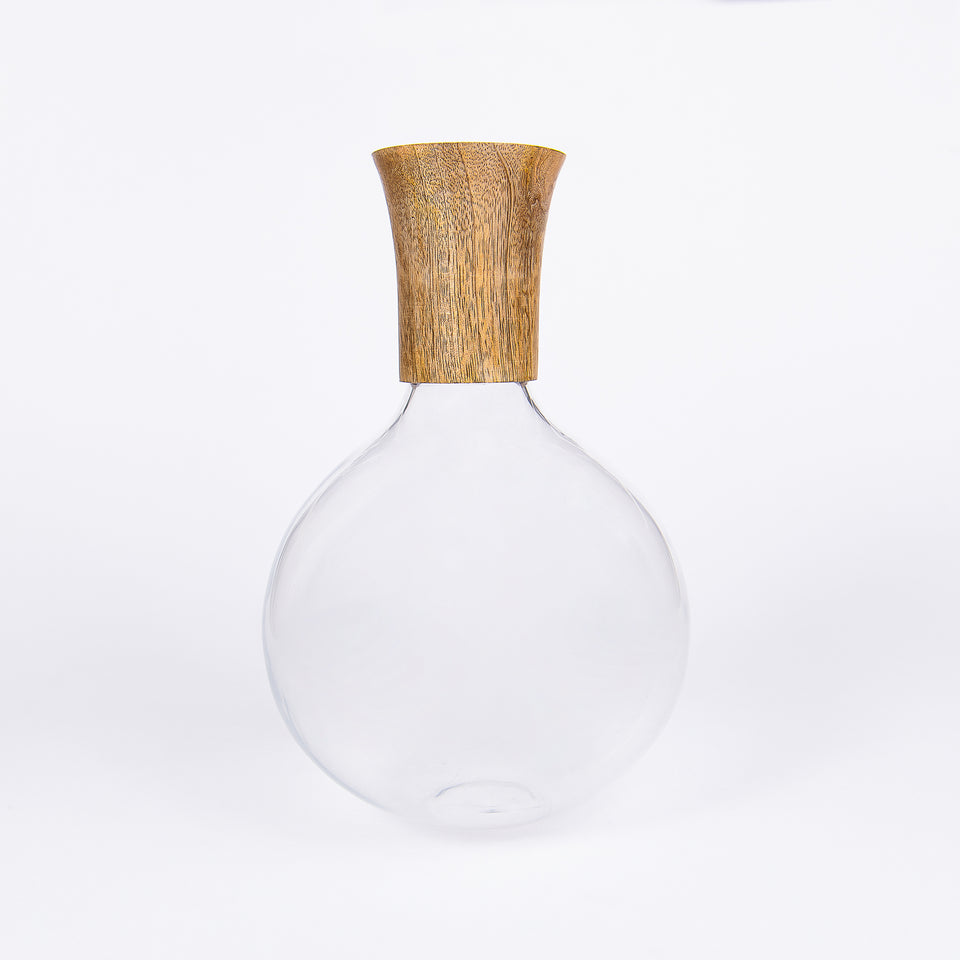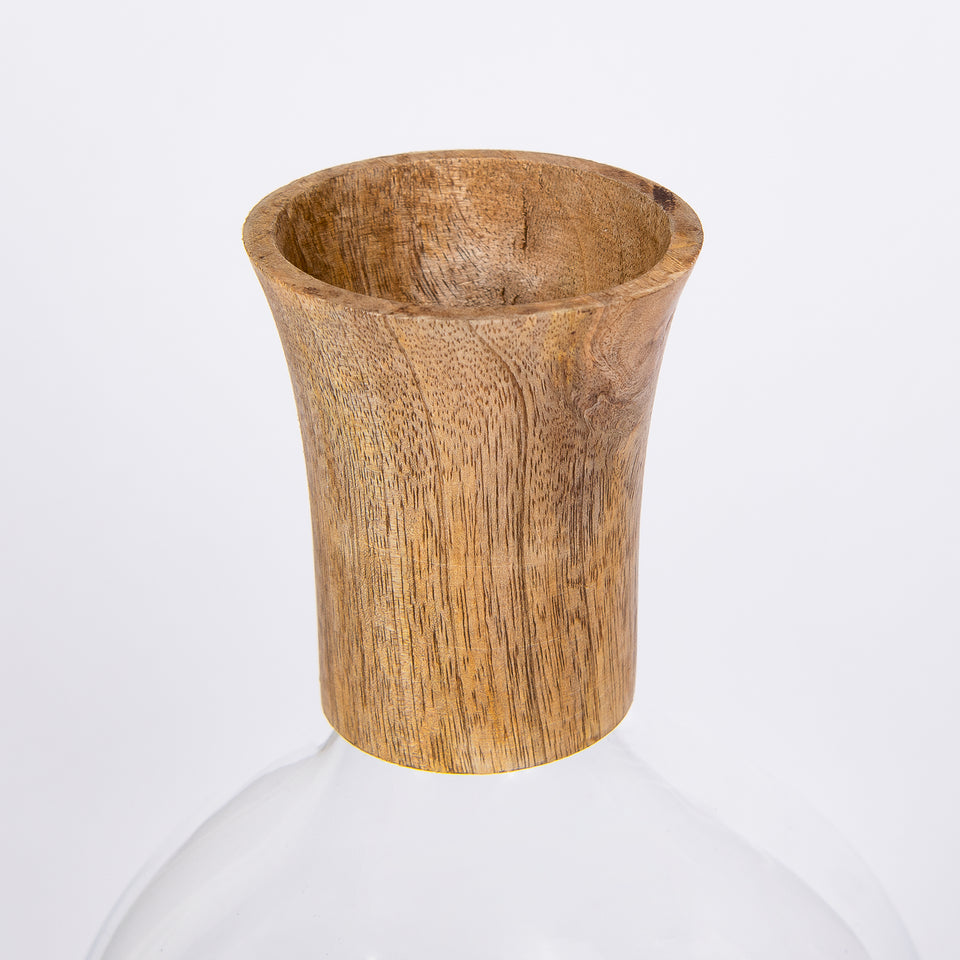 Mango Wood and Glass Decanter
CC_DF4355_DECANTER
by BHFhome
$36.99
Both classy and sleek, this glass decanter featuring a mango wood stopper is perfect for any wine lover. The modern spherical silhouette will elevate your kitchenware collection and make drinking wine a memorable occasion. Fill with wine, whiskey, or other spirits and display it out on the bar to be admired.
KEY FEATURES
- Glass and Mango wood
- Dimensions:  6-1/4" (Round)) x 10-1/2"(H) 48 oz.