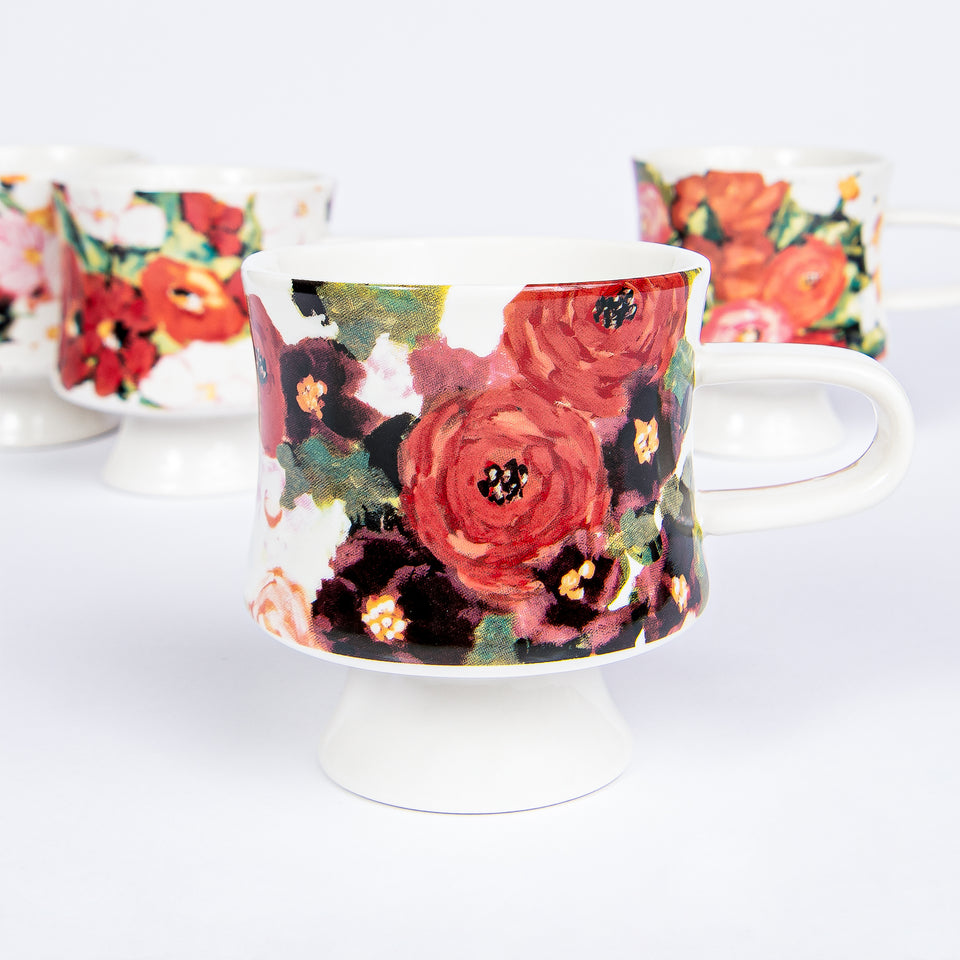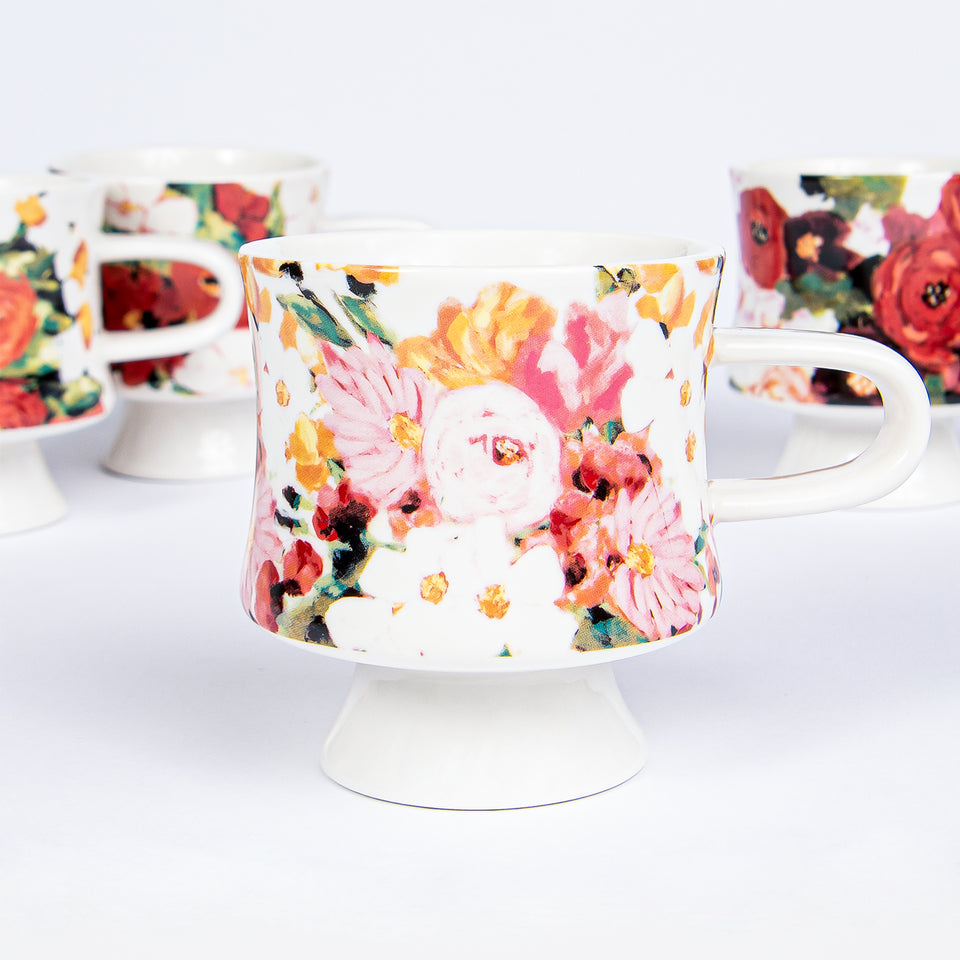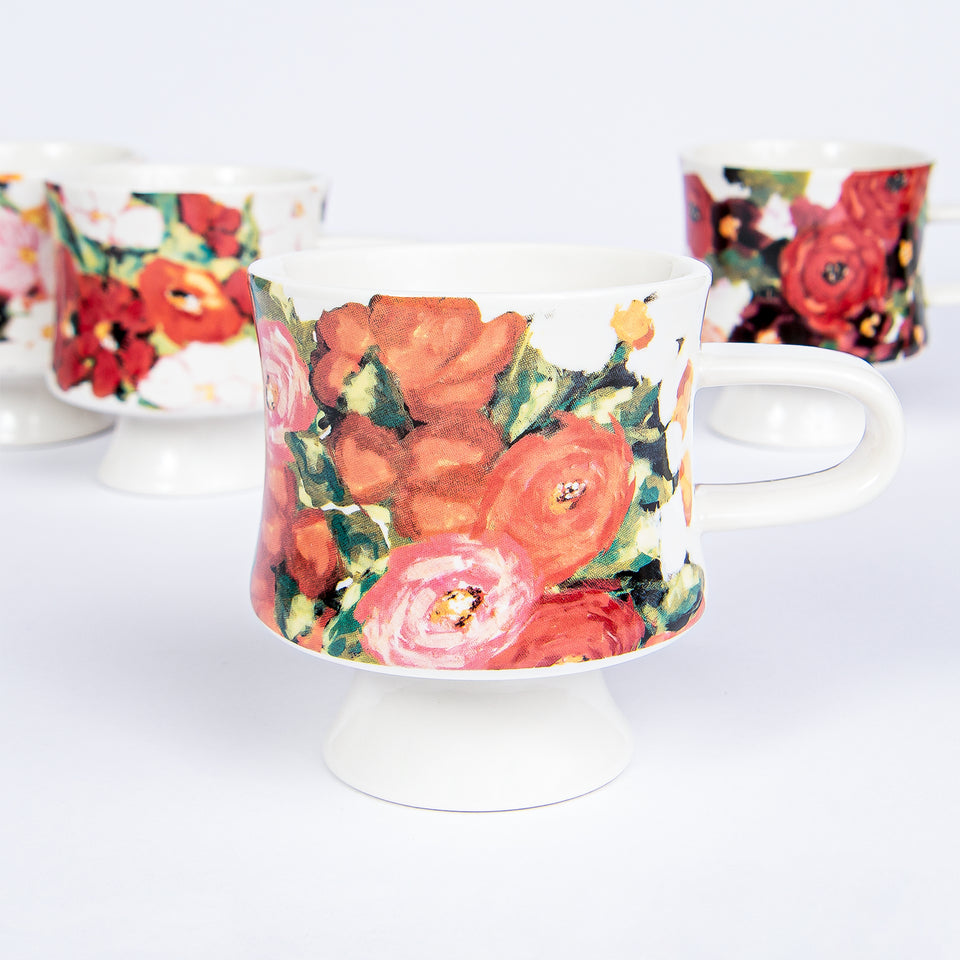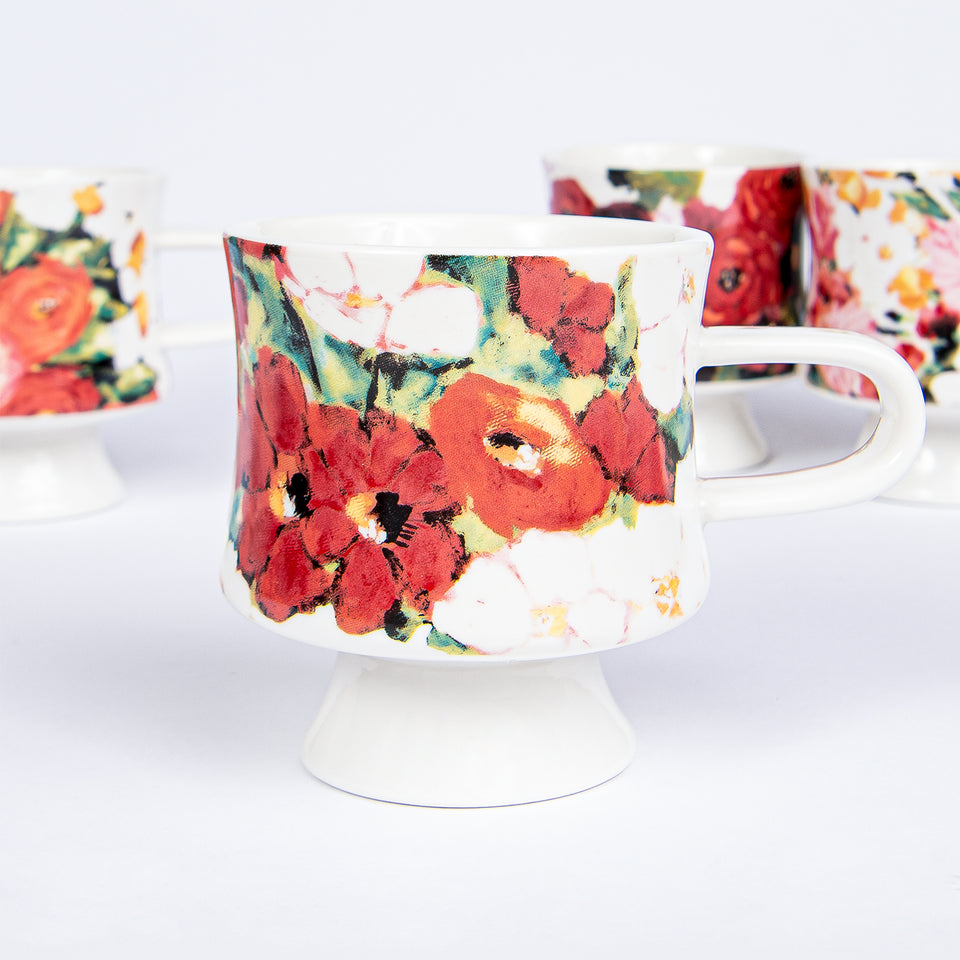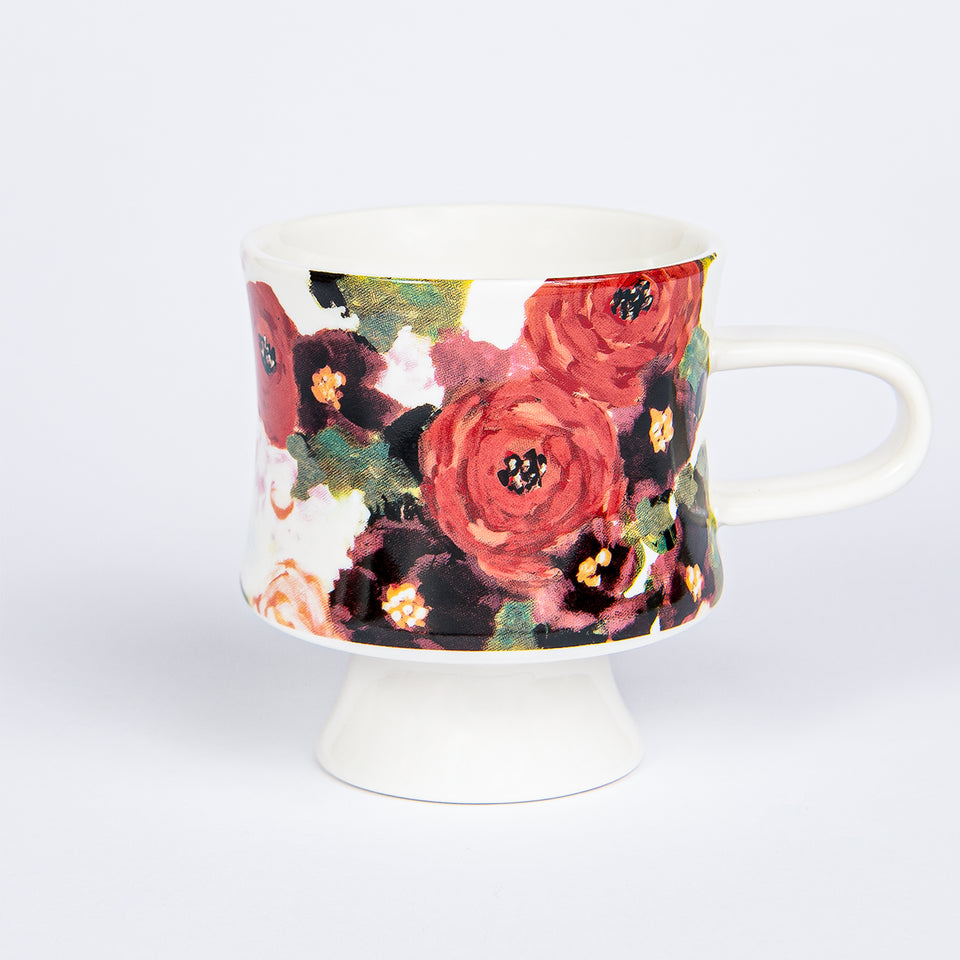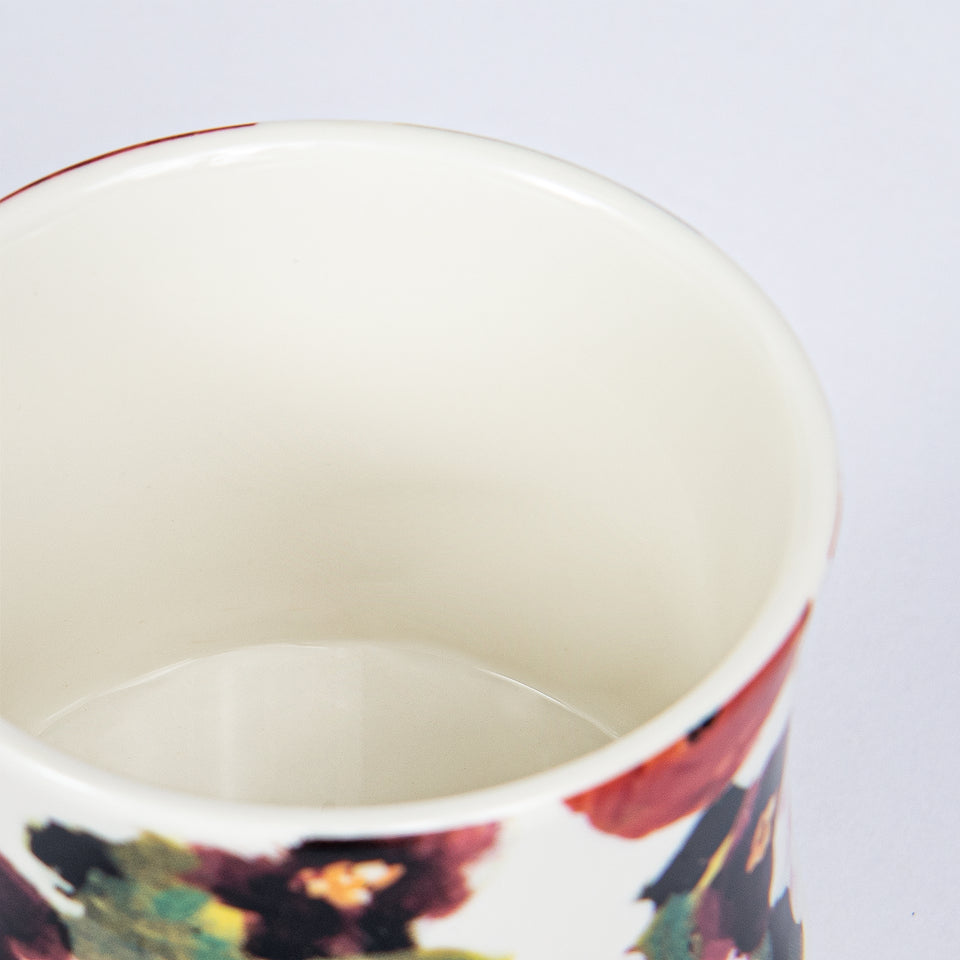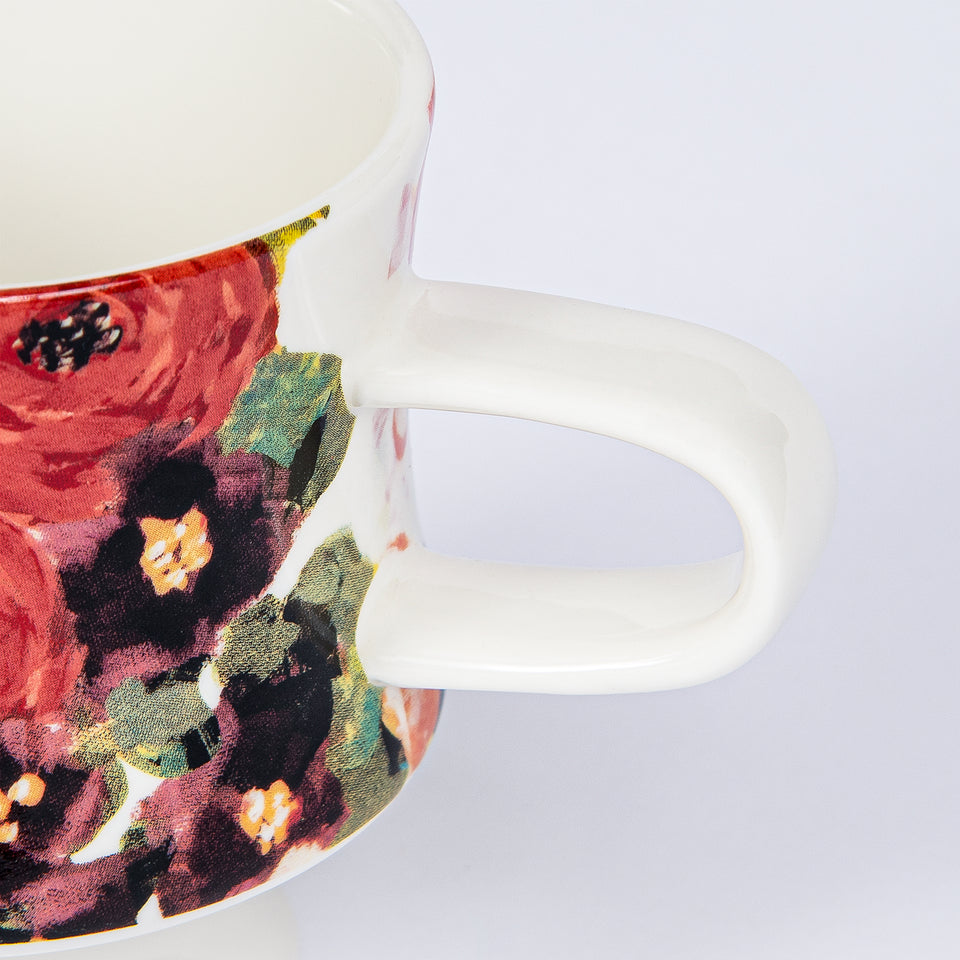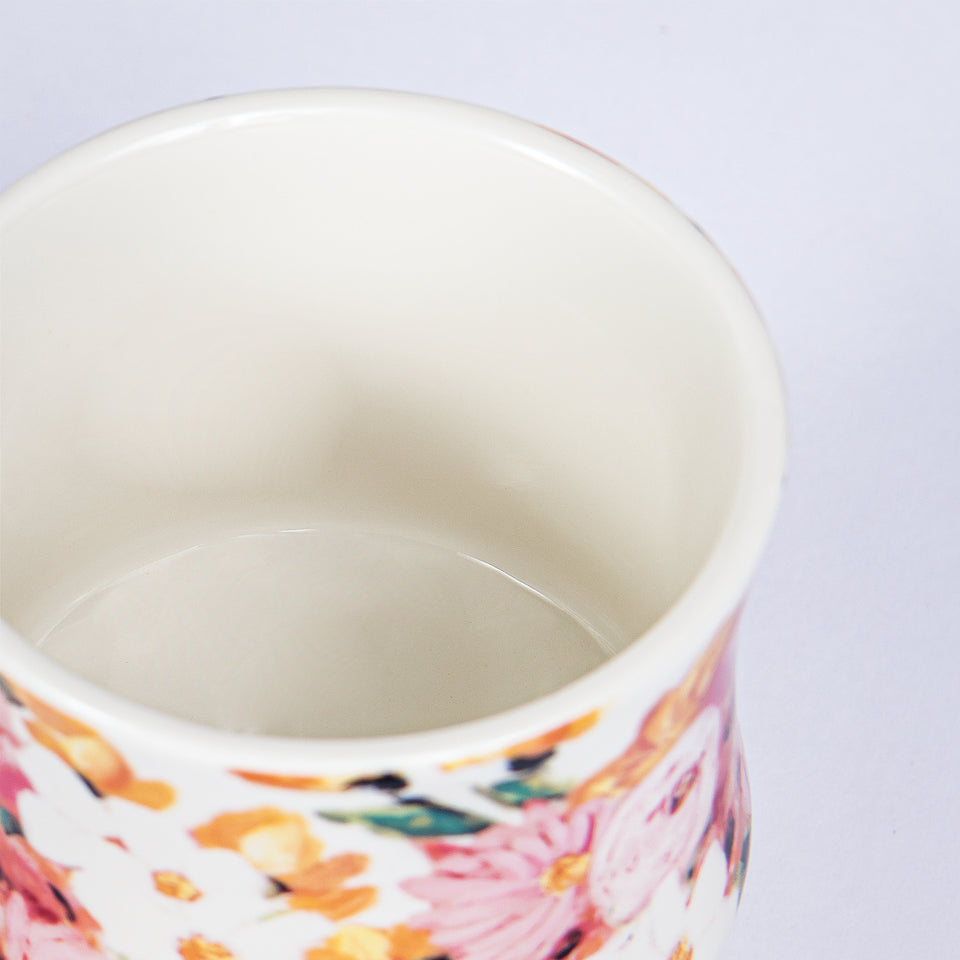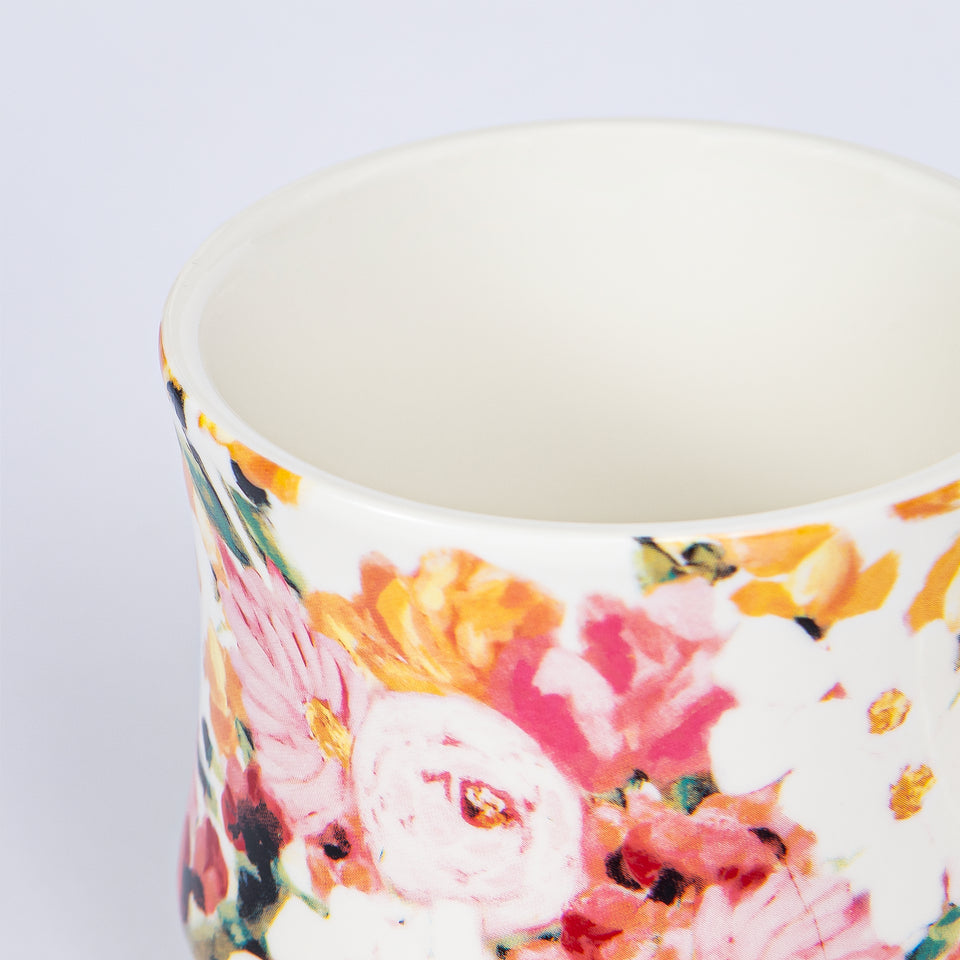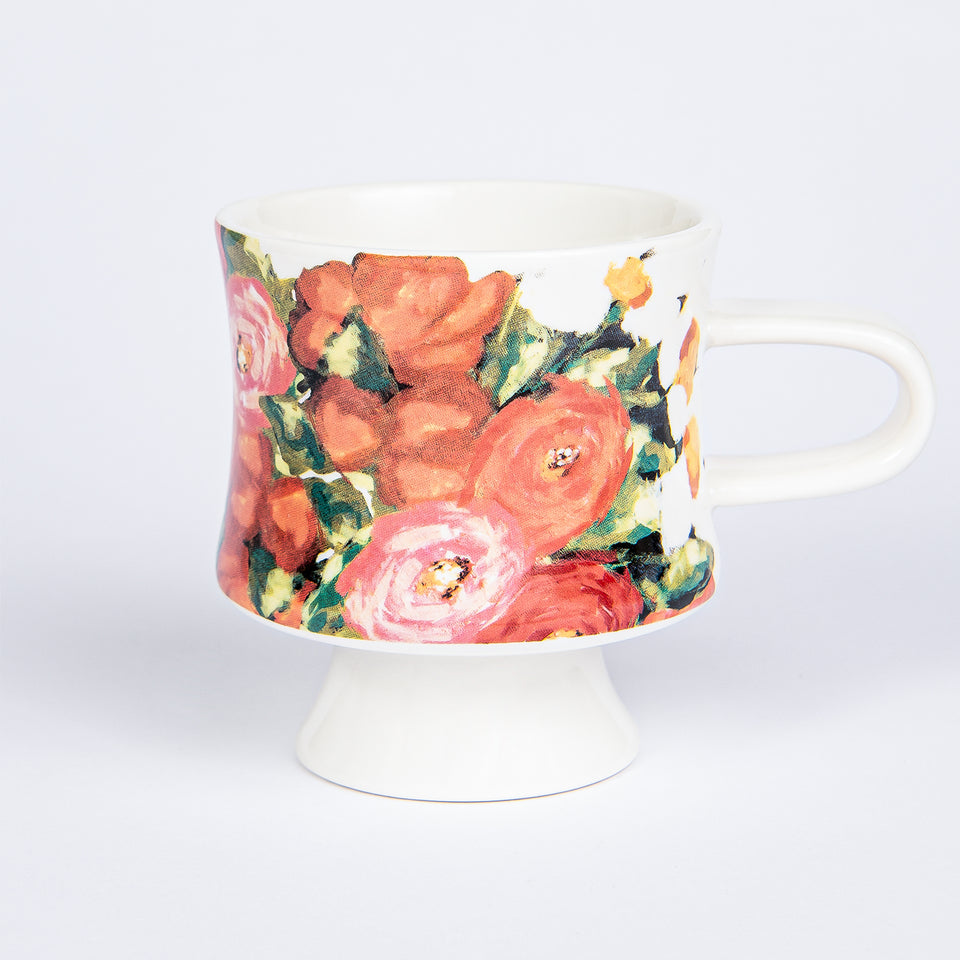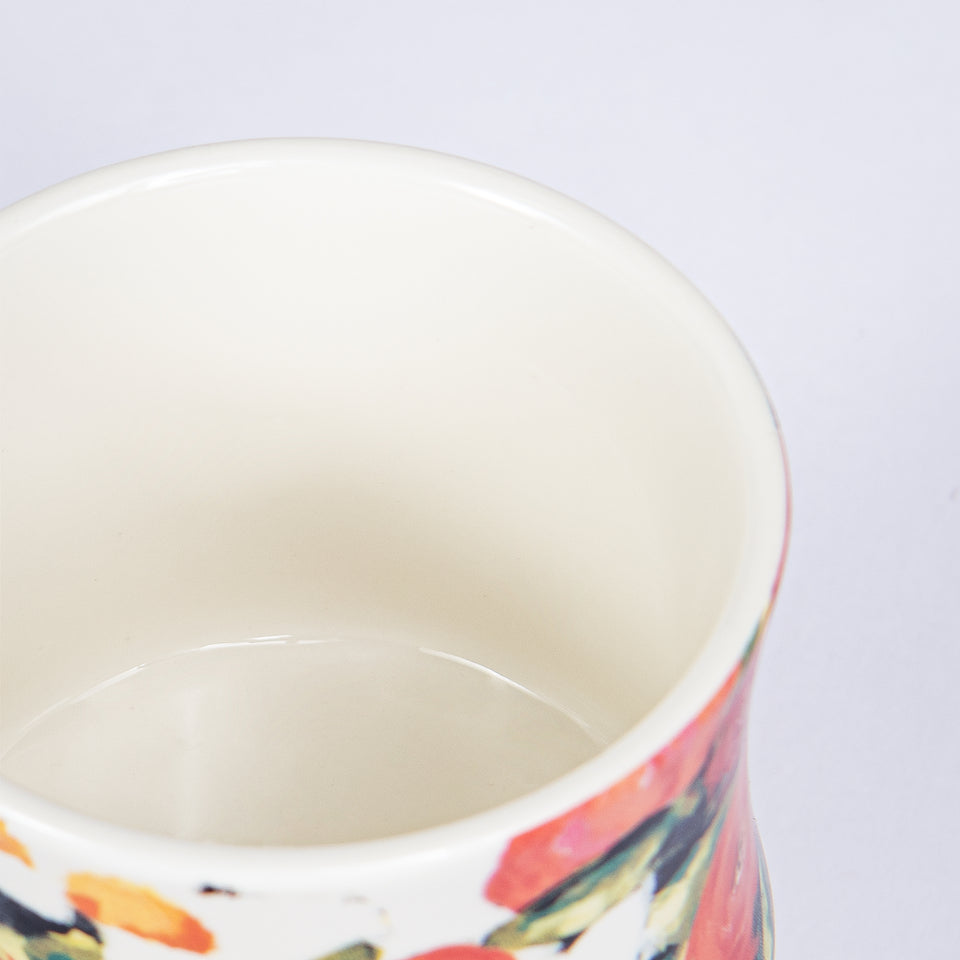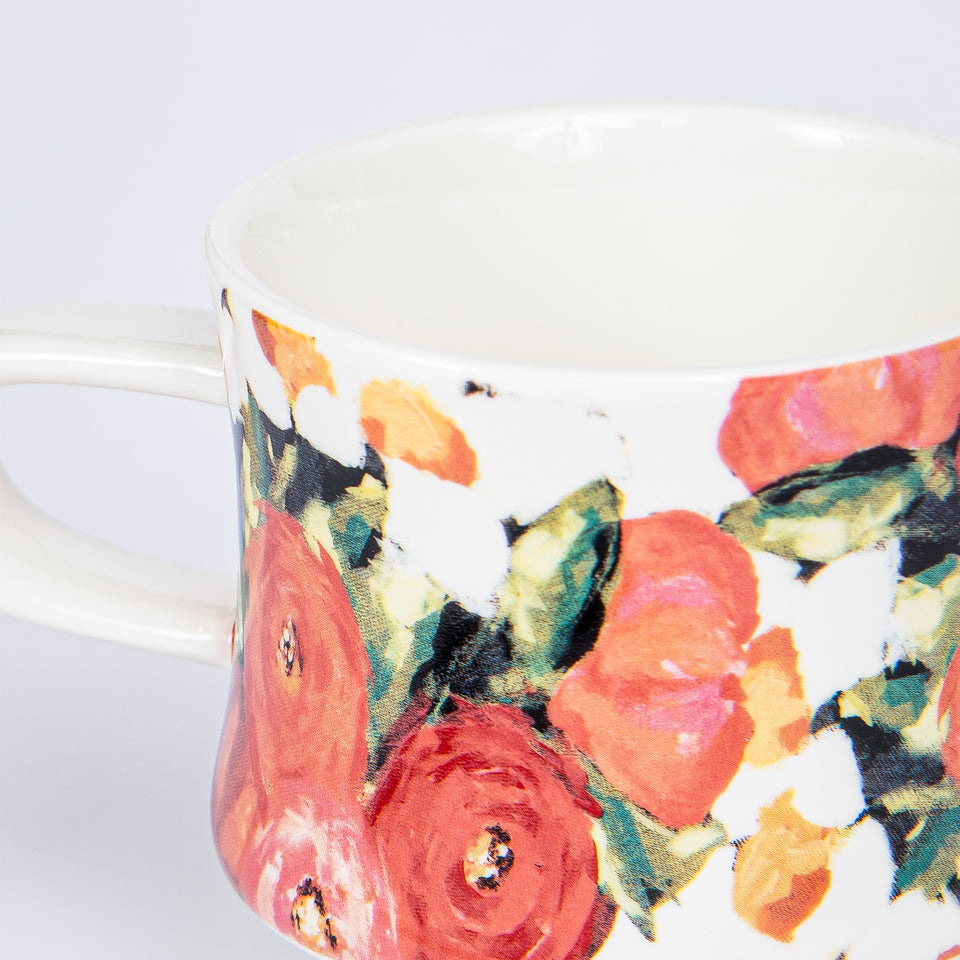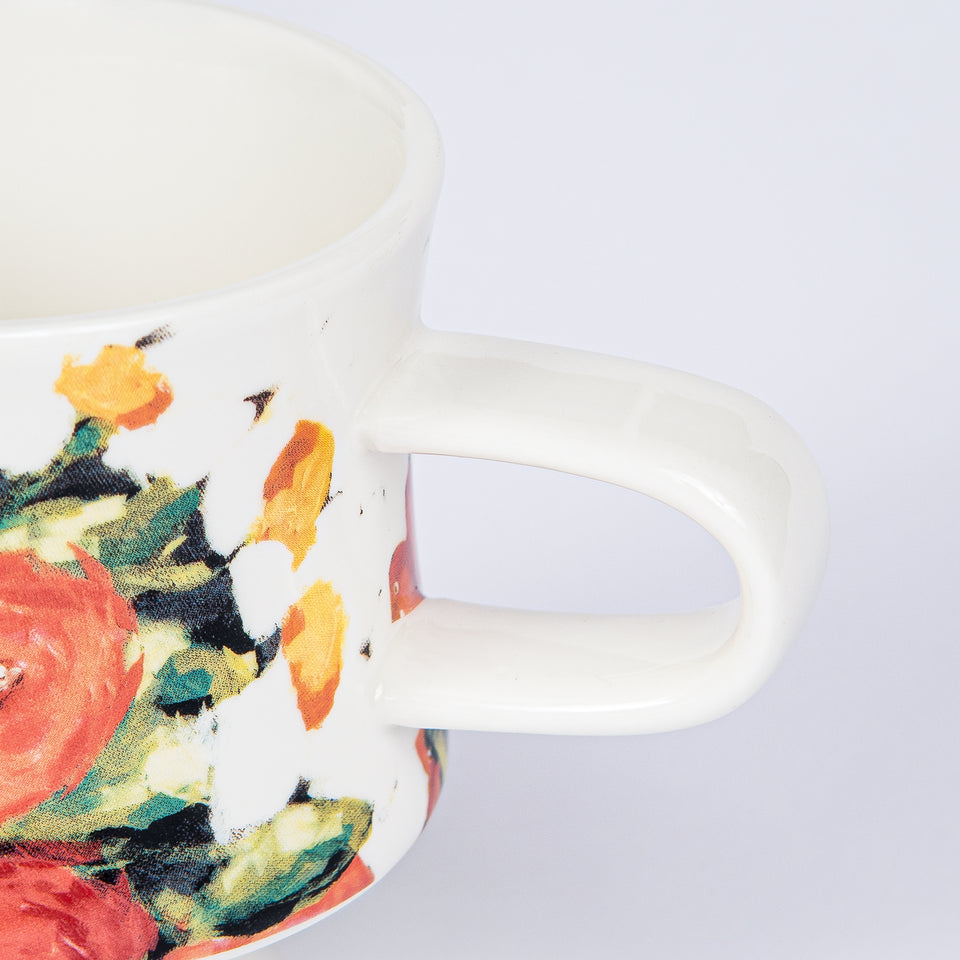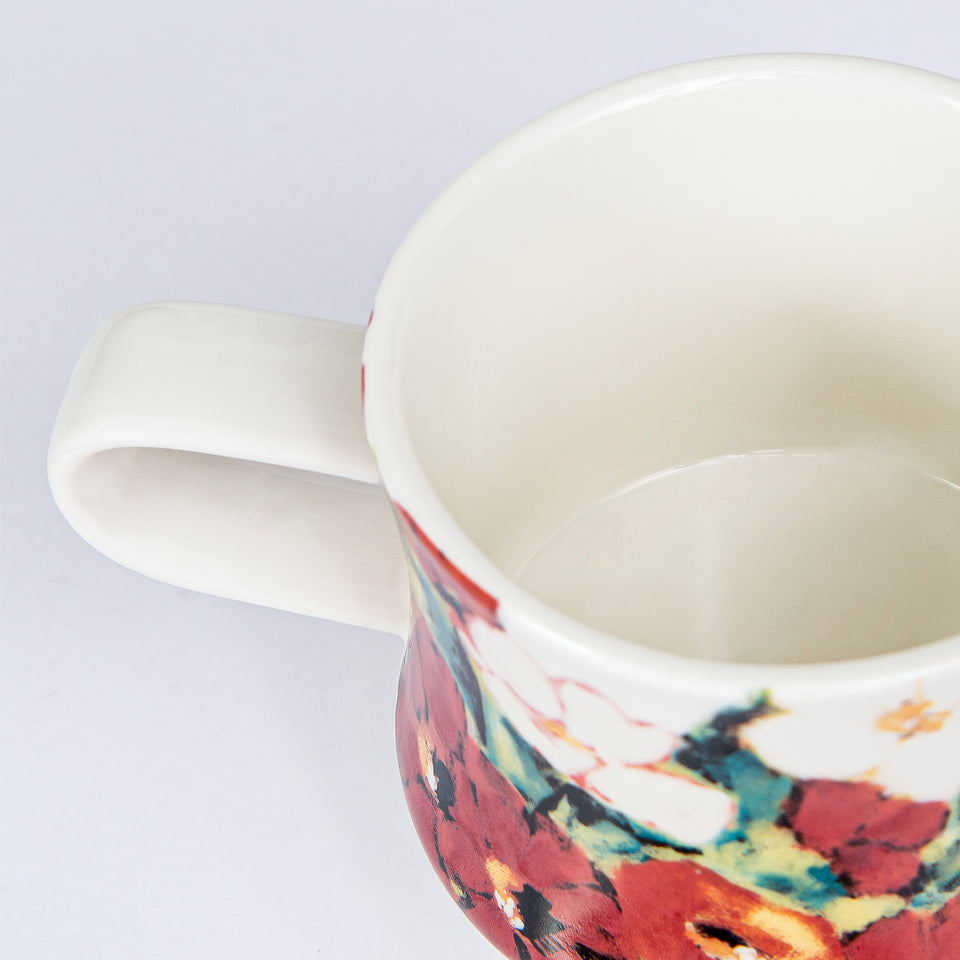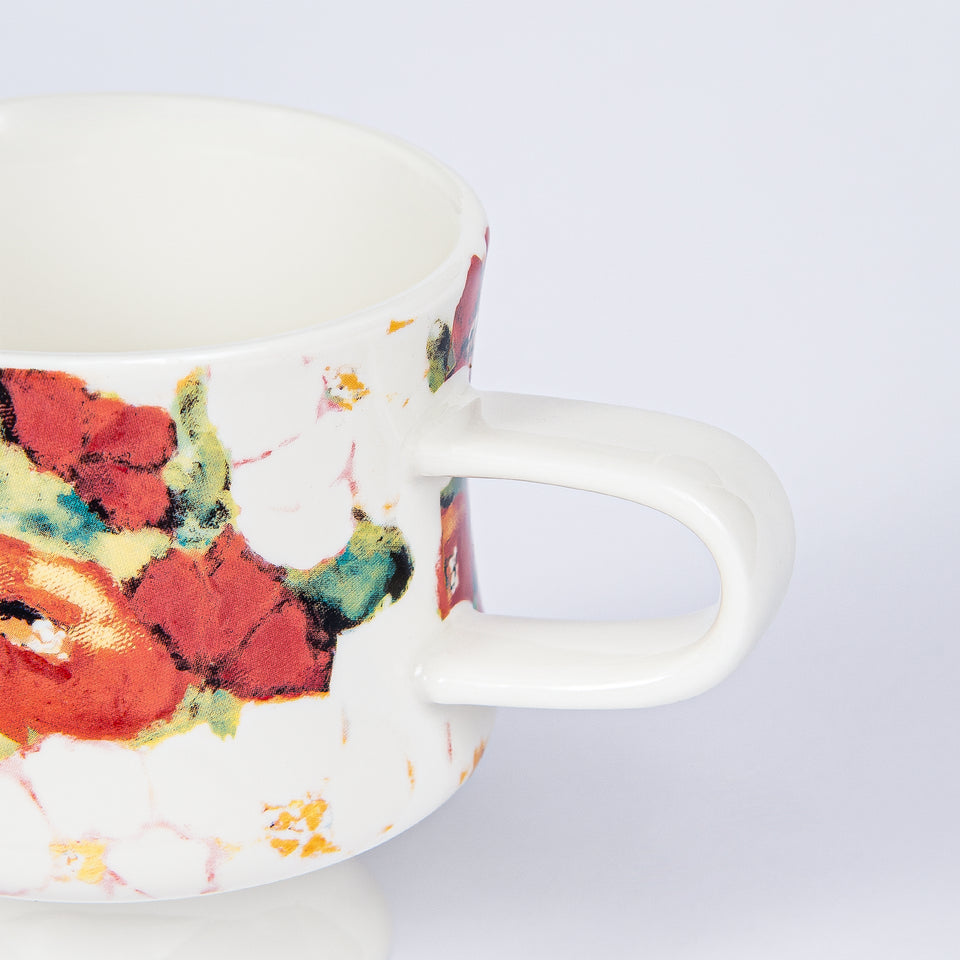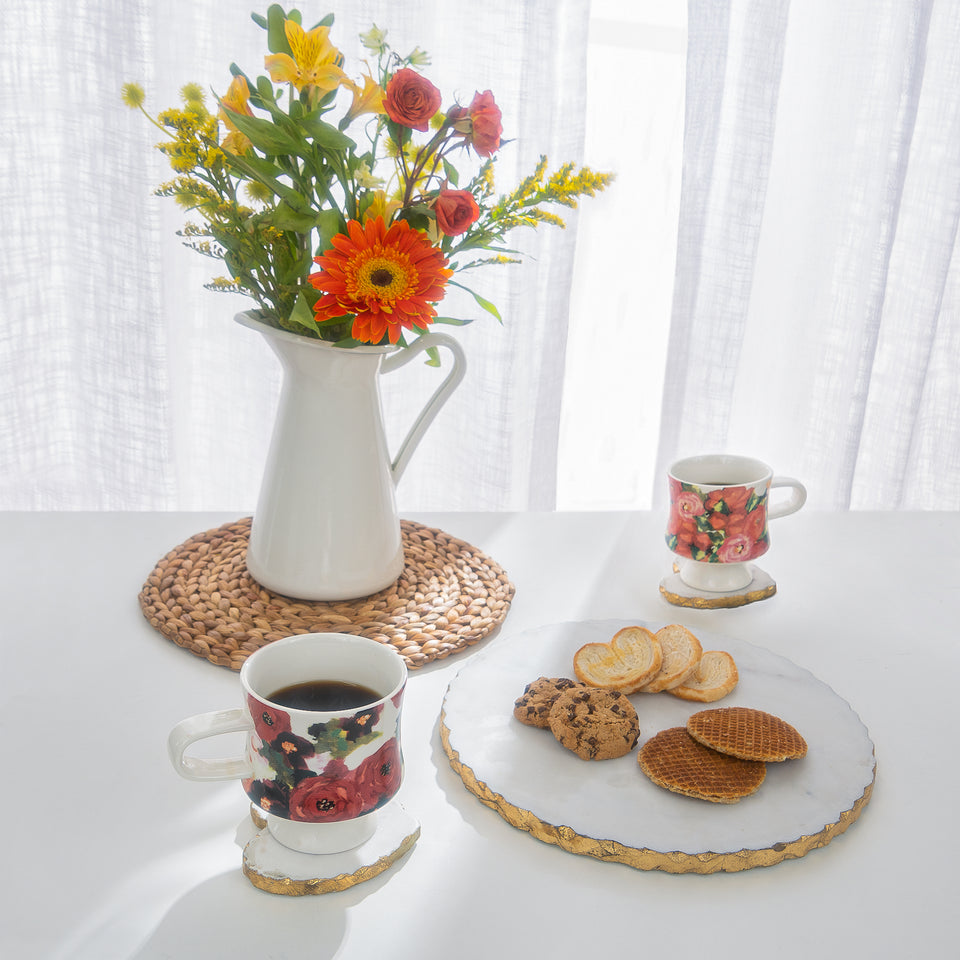 Stoneware Footed Mugs with Floral Designs
CC_DF6363A_MUG-SET
by BHFhome
$59.99
Adorned by enchanting and elegant floral motifs, this springtime cup is perfect for an afternoon coffee or tea. The unique footed design adds a sophisticated silhouette that adds to the beauty of the delicate floral illustrations with the scattering of green leaves. These gorgeous mugs come in four different styles.
KEY FEATURES
- Stoneware
- Comes in a set of 4 different styles
- Dimensions: 3-3/4" (Round) x 4"(H) 12 oz.