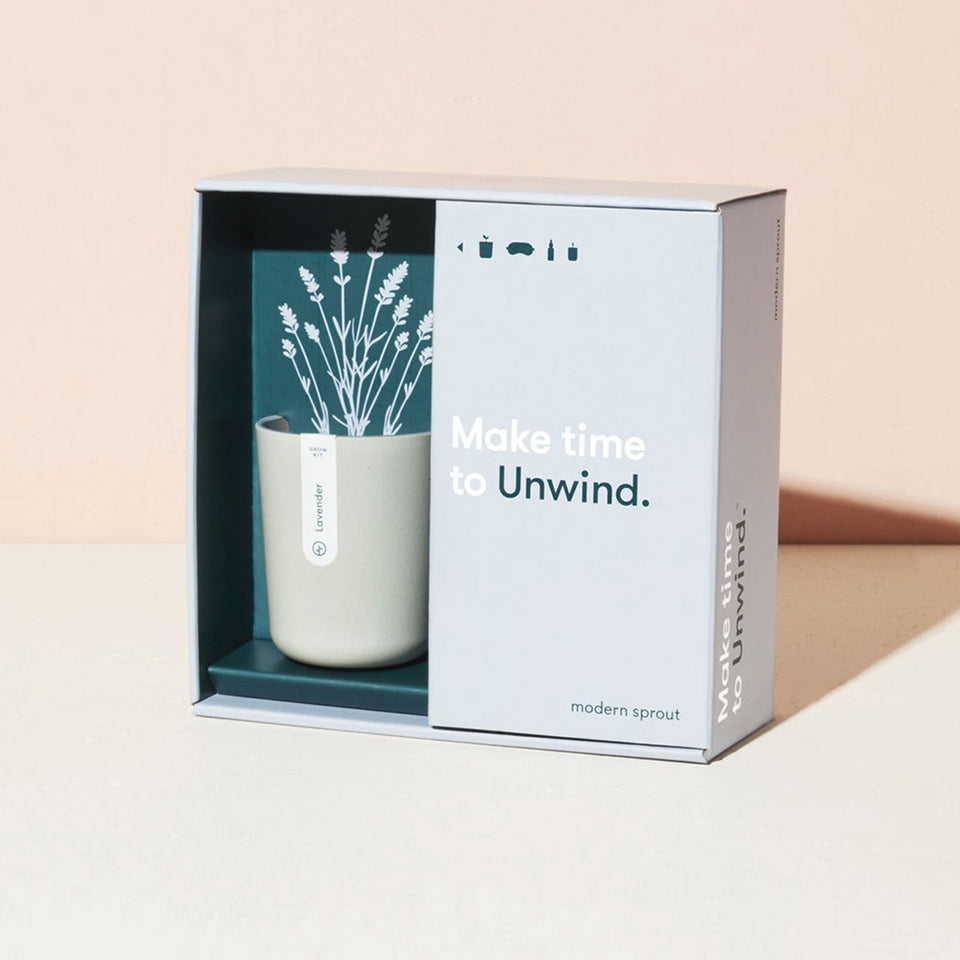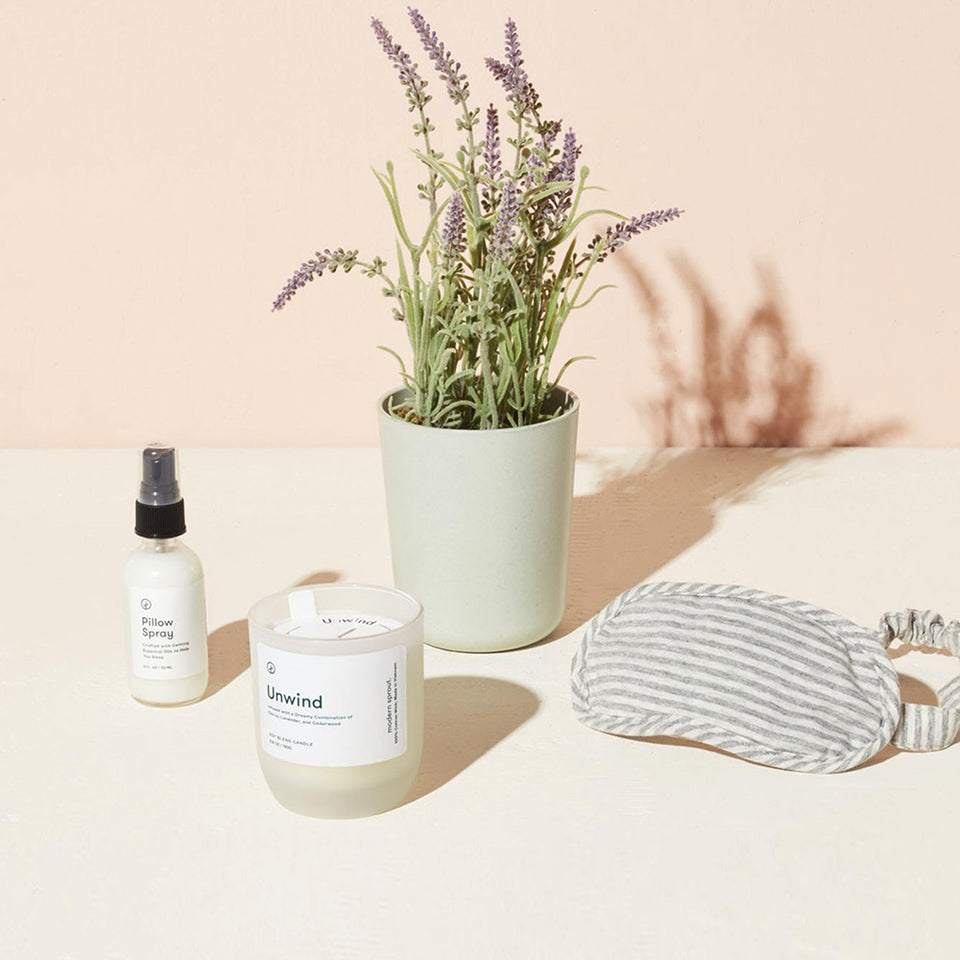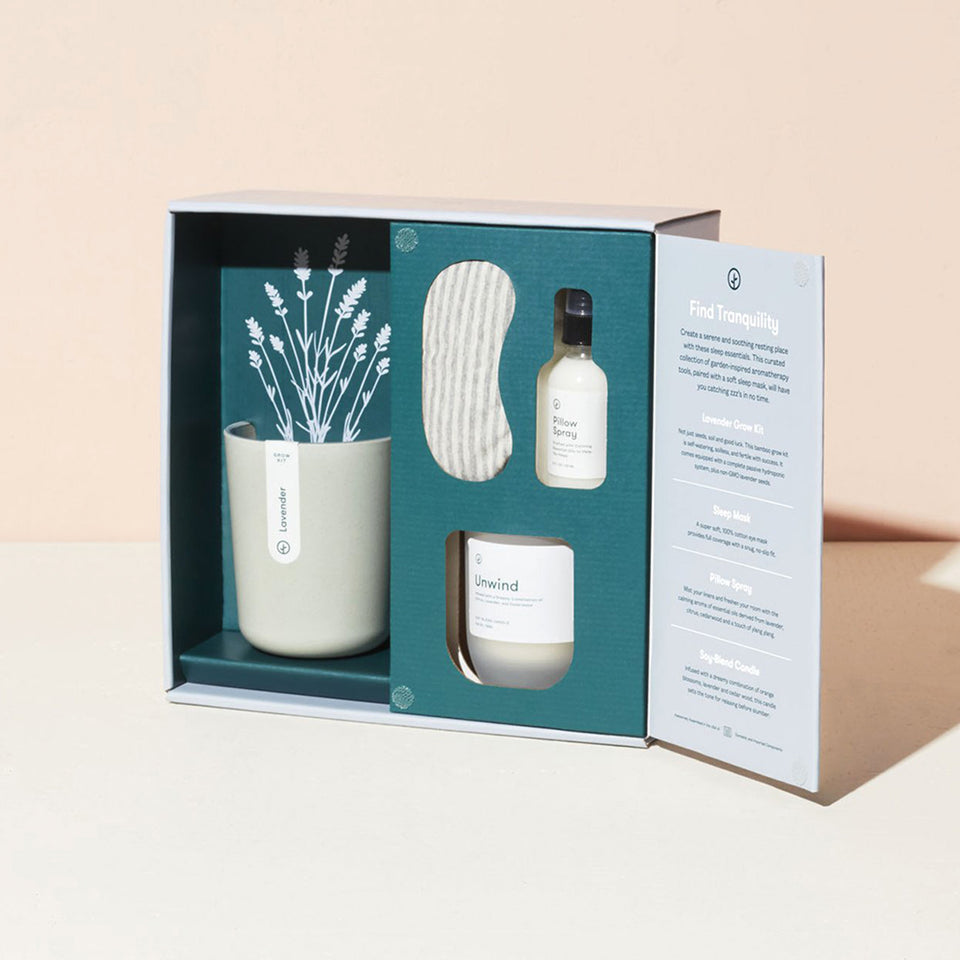 Live Well Gift Set - Unwind
MS_GBC1003-UNWIND
$54.99
Create a serene and soothing resting place with these sleep essentials. This curated collection of garden-inspired aromatherapy tools, paired with a soft sleep mask, will have you catching zzz's in no time.
Lavender Bamboo Grow Kit: comes equipped with a complete passive hydroponic system, plus non-GMO lavender seeds.
Sleep Mask: this super soft, 100% cotton eye mask provides full coverage with a snug, no-slip fit.
Pillow Spray: mist your linens and freshen your room with the calming aroma of essential oils derived from lavender, citrus, cedarwood and a touch of ylang ylang.
Soy-Blend Candle: infused with a dreamy combination of orange blossoms, lavender and cedar wood, this candle sets the tone for relaxing before slumber.
KEY FEATURES
- Lavender Bamboo Grow Kit: mint colored bamboo pot, non-GMO lavender seeds, coconut pith and perlite growing medium, plastic tray, wick, activated carbon, plant food, instruction manual
- 100% cotton sleep mask, machine-washable
- 2 fl oz Pillow Spray: distilled water, perfumers alcohol, essential oil blend, polysorbate 20 (emulsifier). Biodegradable, vegan and cruelty free. Made in USA
- 6.8 oz Soy-Blend Candle: infused with orange blossom, lavender and cedarwood essential oils
- Kit measures 3.87" W x 4.75" H
- Sleep mask measures 7.0" W x 3.5" H
CARE
- Sleep mask is machine-washable