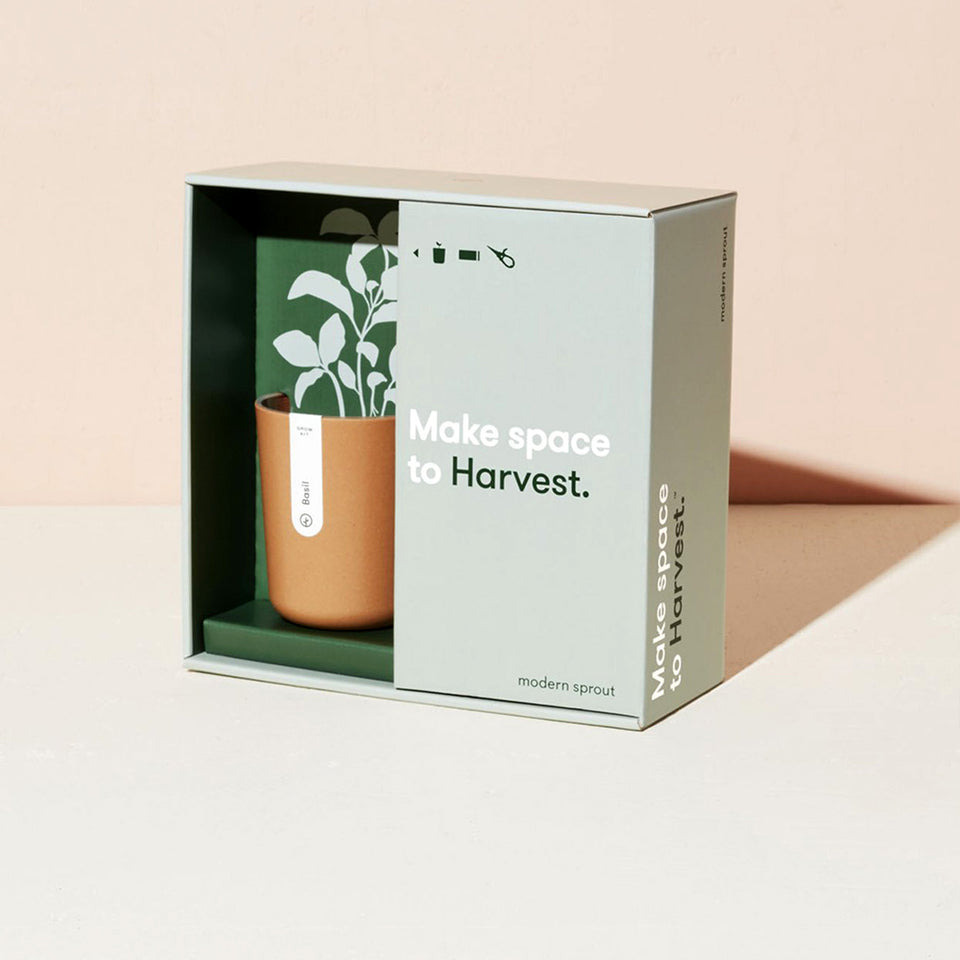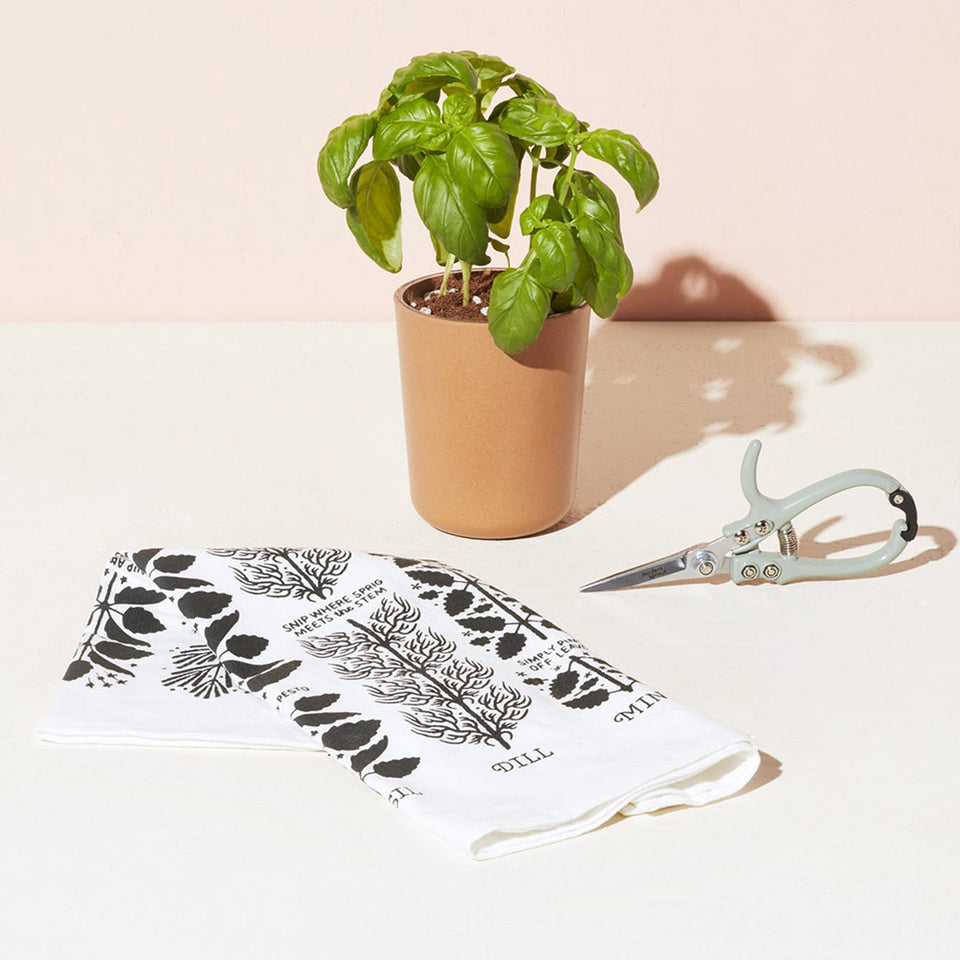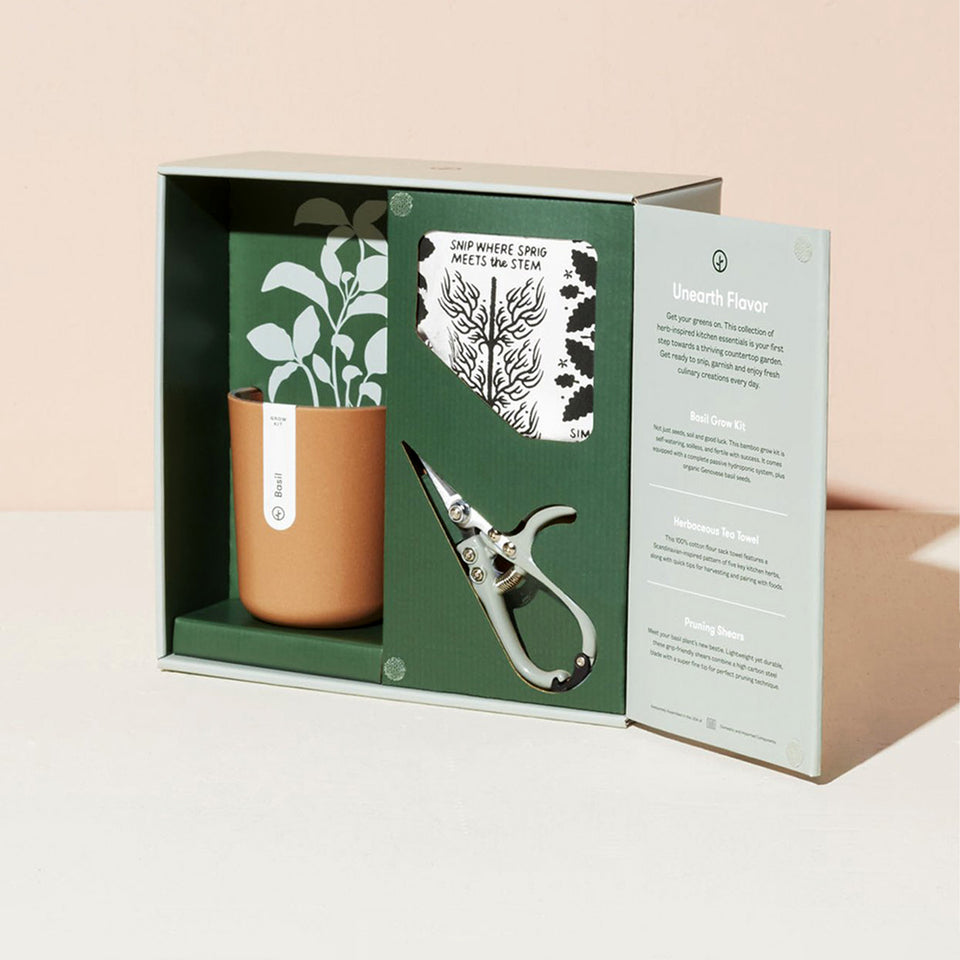 Live Well Gift Set - Harvest
MS_GBC1001-HARVEST
$54.99
Get your greens on. This collection of herb-inspired kitchen essentials is the first step towards a thriving countertop garden.
Basil Bamboo Grow Kit: comes equipped with a complete passive hydroponic system, plus organic Genovese basil seeds.
100% Cotton Tea Towel: features a Scandinavian-inspired pattern of five key kitchen herbs, along with quick tips for harvesting and pairing with foods.
Pruning Shears: chrome plated, high carbon steel blade and a no-slip grip. Rust resistant, lightweight and durable.
KEY FEATURES
- Basil Bamboo Grow Kit: terracotta colored bamboo pot, organic Genovese basil seeds, coconut pith and perlite growing medium, plastic tray, wick, activated carbon, plant food, instruction manual
- Includes 100% cotton tea towel and pruning shears
- Kit measures 3.87" Width x 4.75" Height
- Tea tower measures 38" Width x 17" Height
- Pruning shears measure 3" Width x 6" Height
CARE
- Tea towel is machine-washable