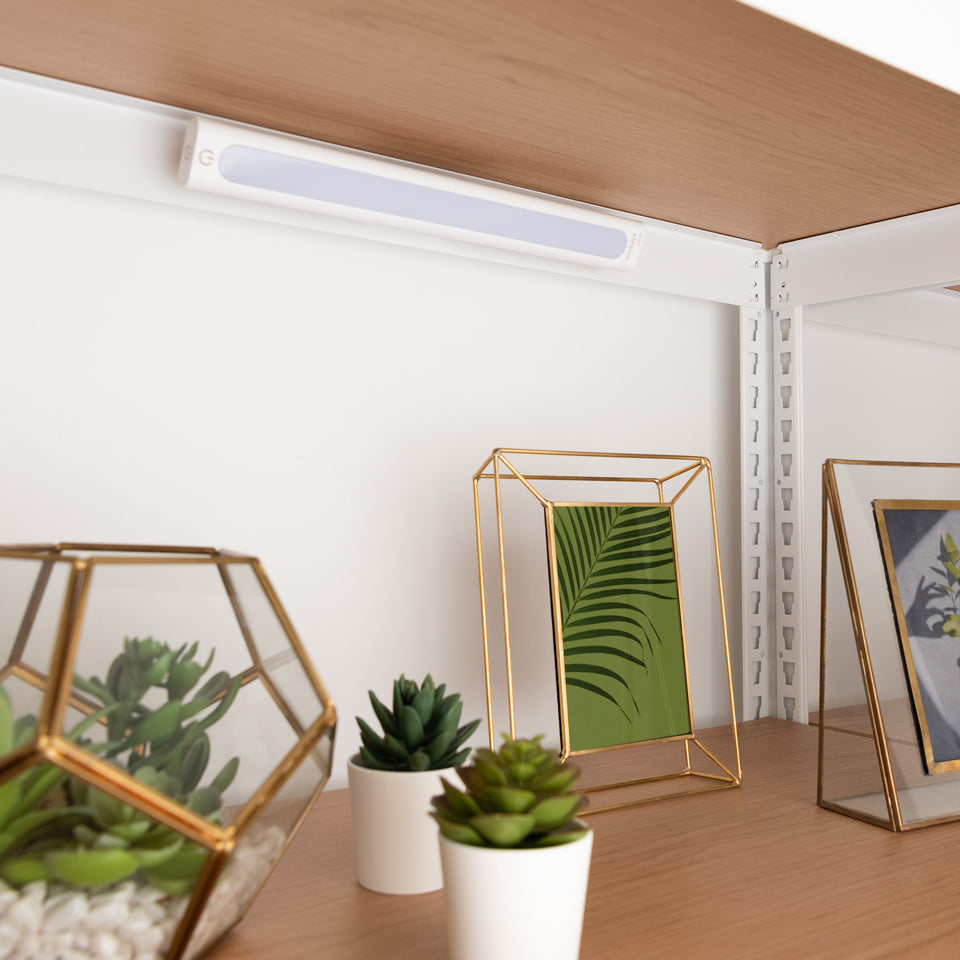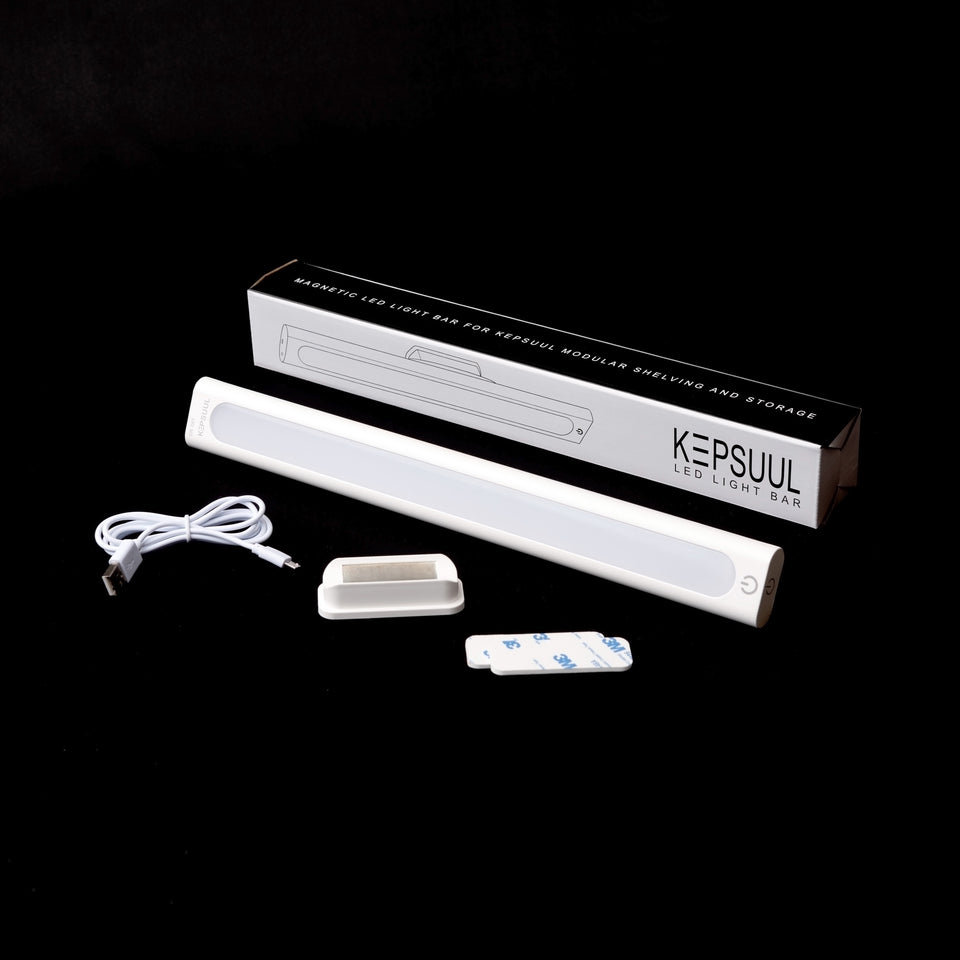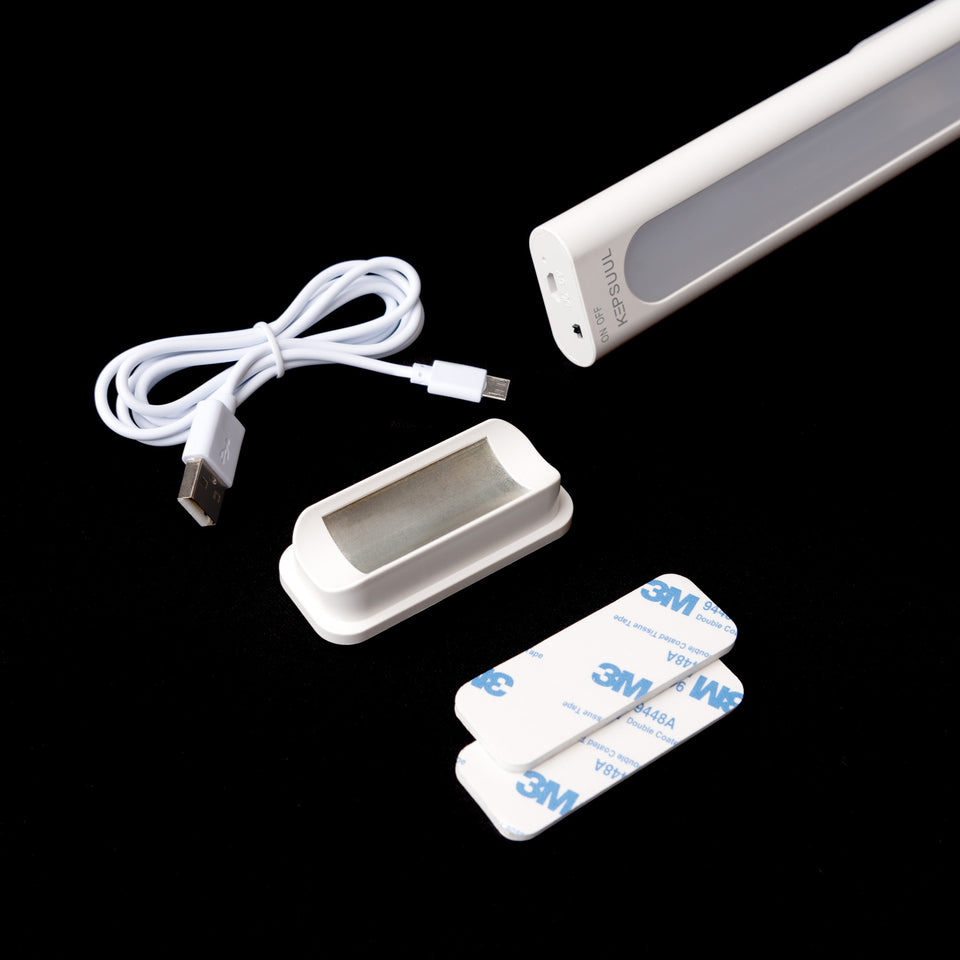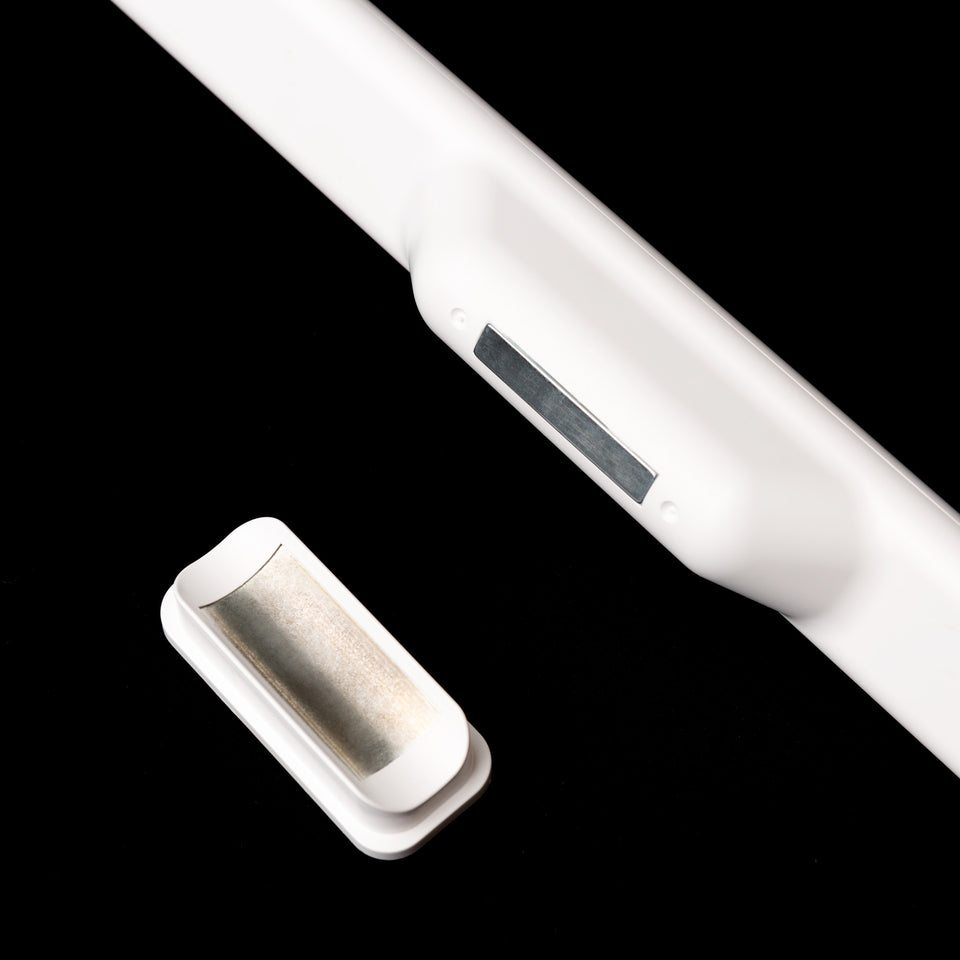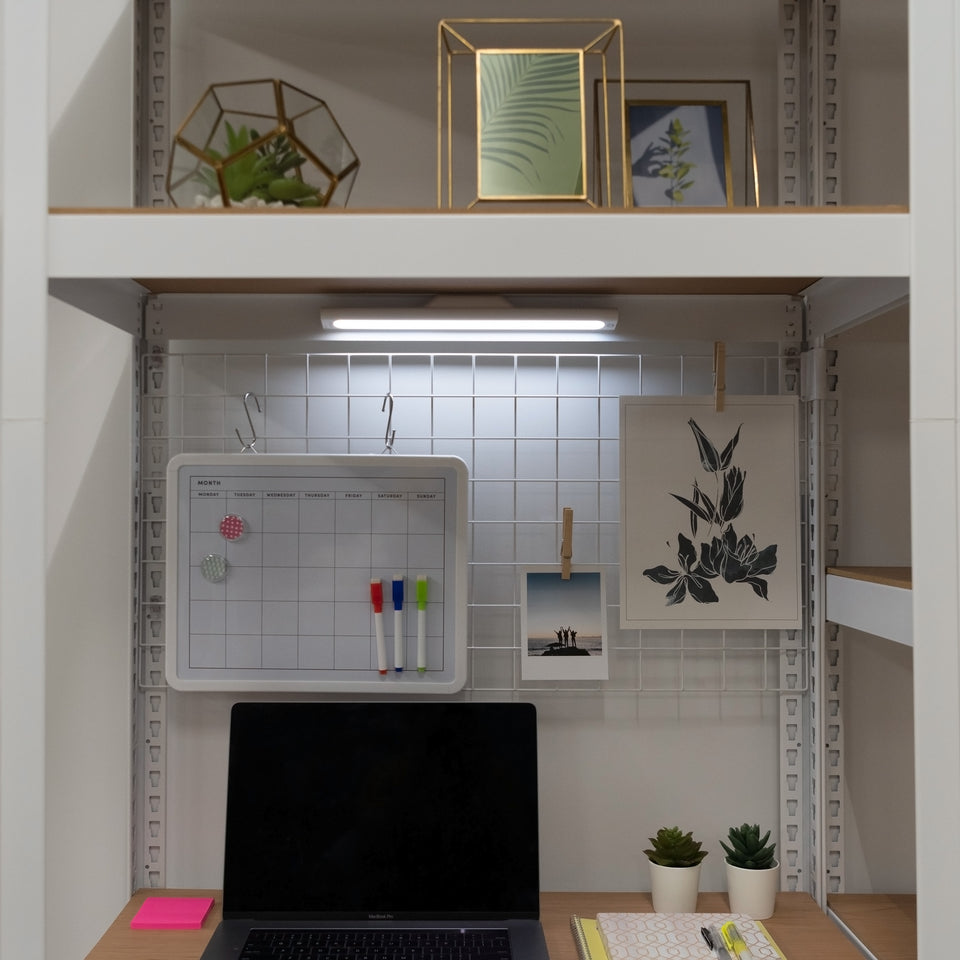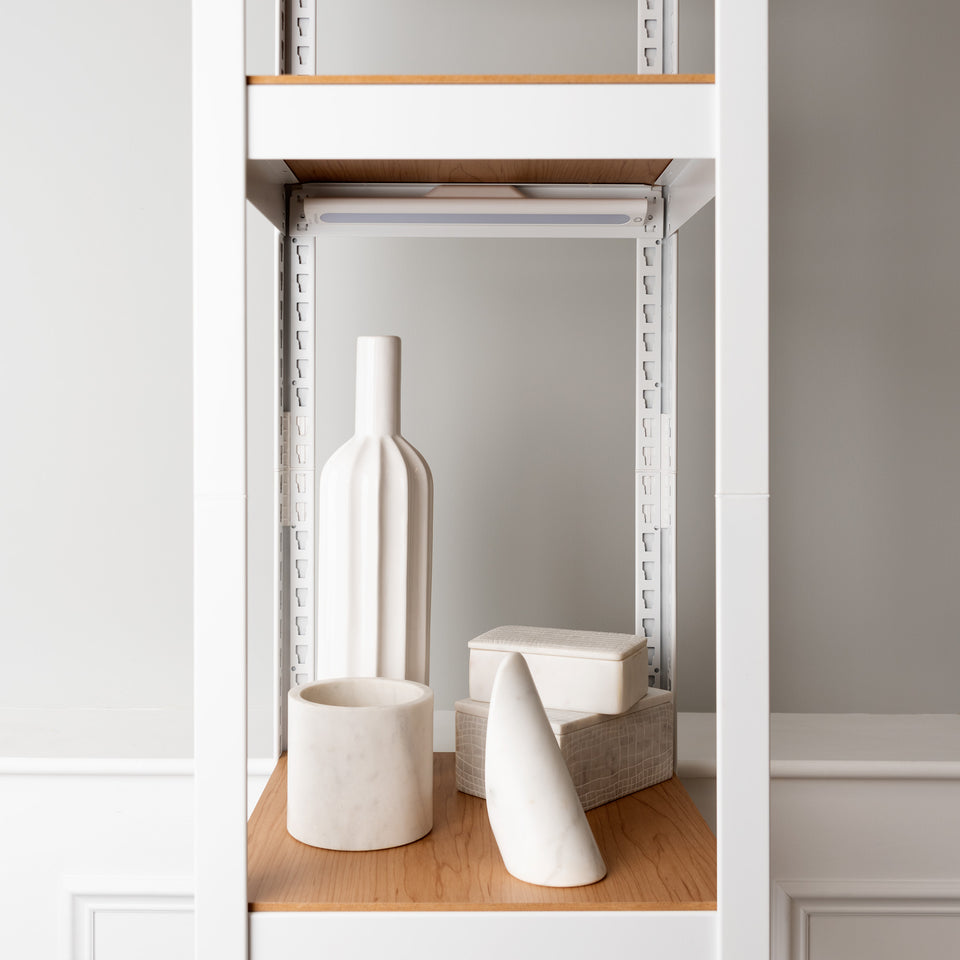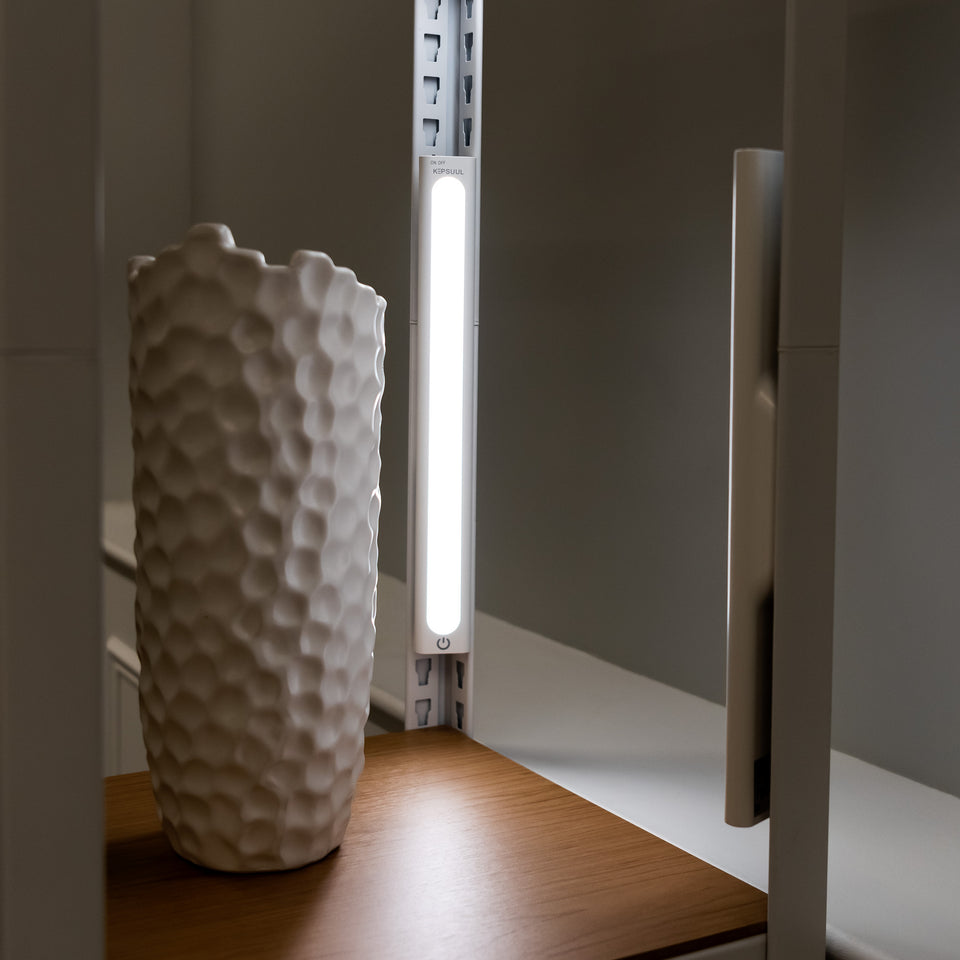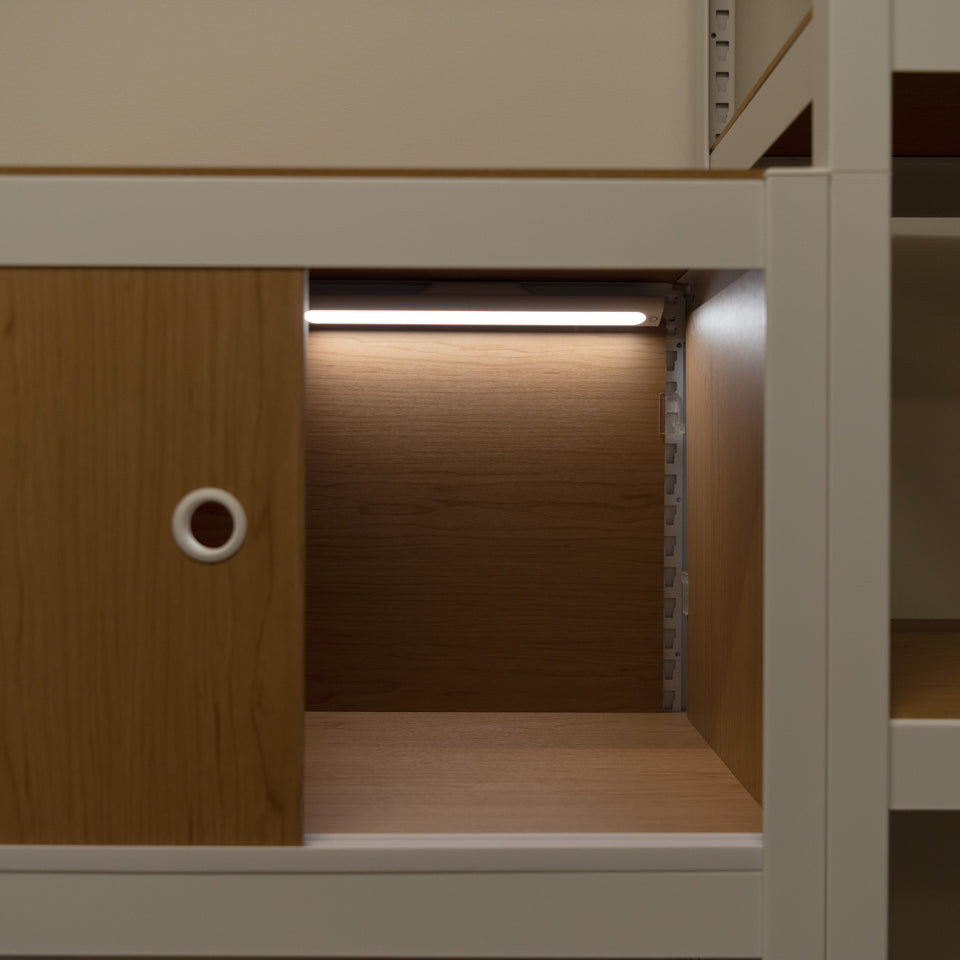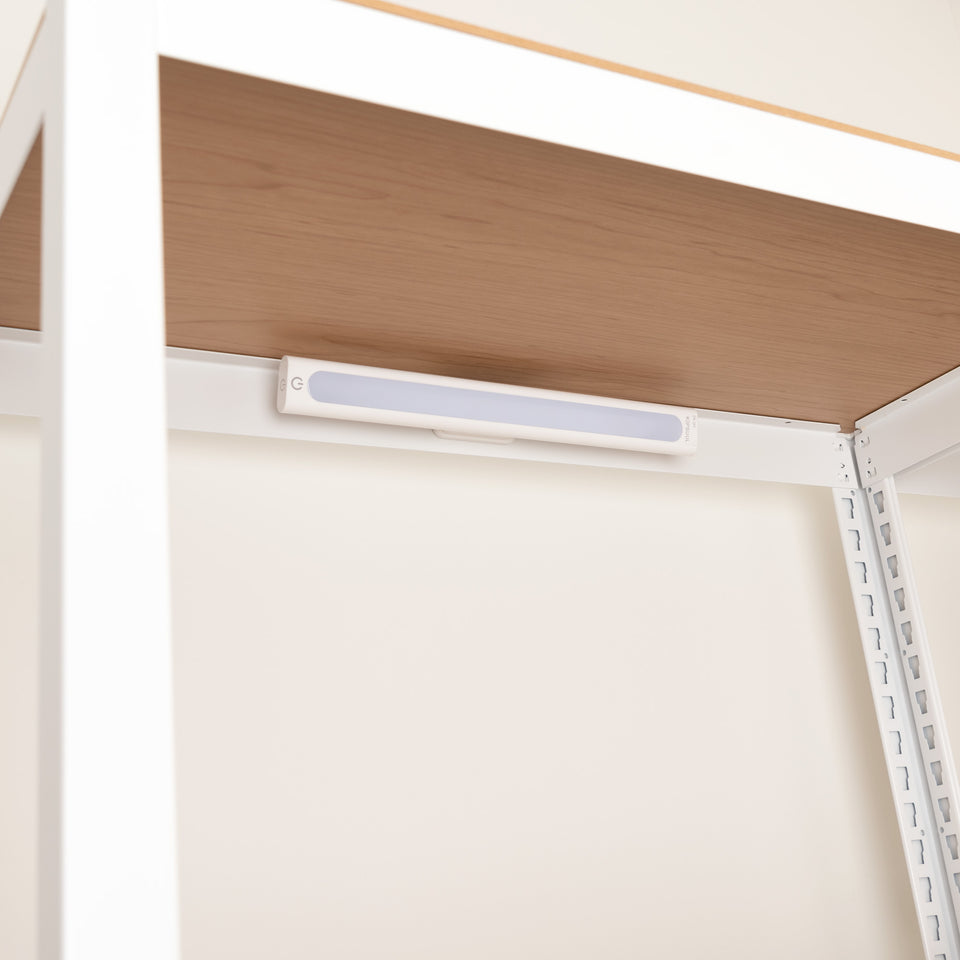 LED Light Bar - Kepsuul Customizable Modular Shelving and Storage
KEPSUUL_LIGHT-2-WHITE-2
by BHFhome
$20.00
Brightness is only a touch away. Perfect for kitchens, cabinets, closets or anywhere in need of extra light. Easily installs using the included adhesive magnetic base or directly on metal with built in magnet. Powered by USB rechargeable 1200mAh lithium battery, these dimmable LEDs illuminate any location with a tap of a finger. Sold in sets of two, three or four light bars.
KEY FEATURES
- Adjustable brightness and 3 color temperatures: cool white(6000-6500K), warm white(2555-2845K) and mixed light(4000K)
- Wireless Installation: Magnetic LED light bar can stick directly to metal surfaces or be installed with 3M adhesive magnetic base.
- Built-in rechargeable 1200mAh battery.
- Adjustable light angle and portable design
- Ideal for a wide range of applications: Use in closets, kitchen cabinet, above kitchen sinks, desk light, bathrooms, emergency lighting, etc.