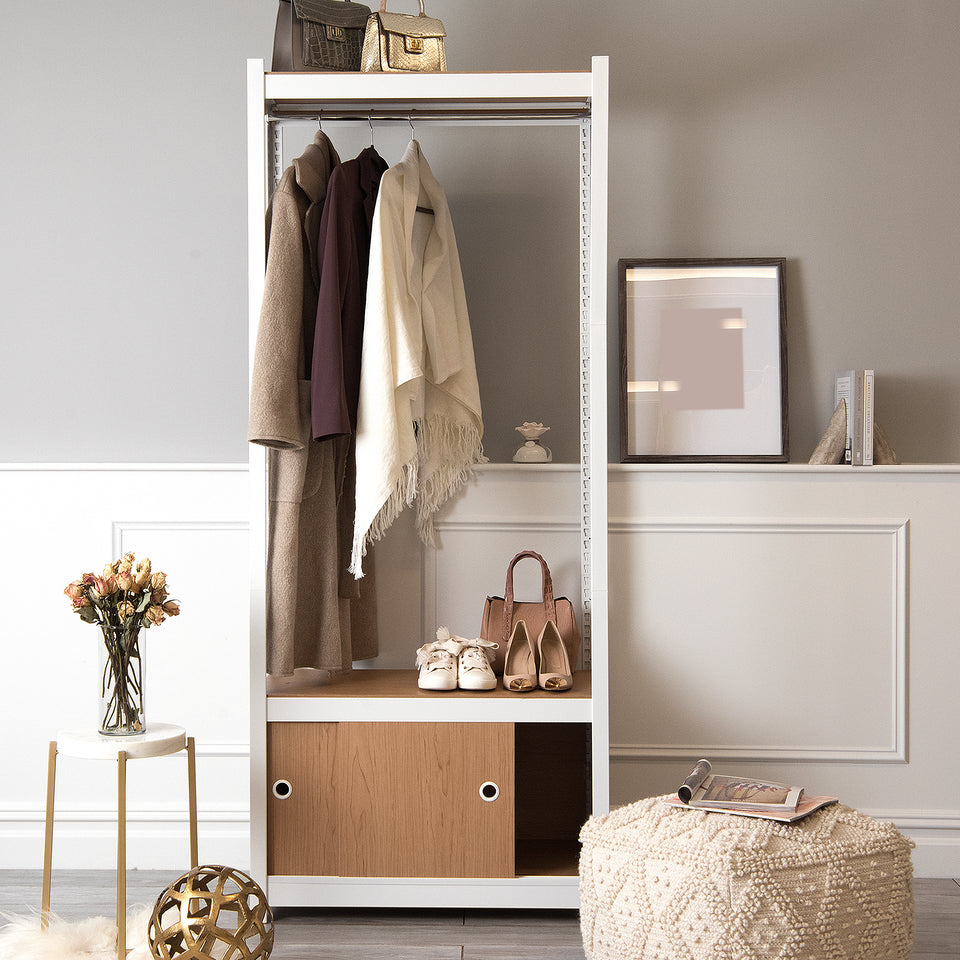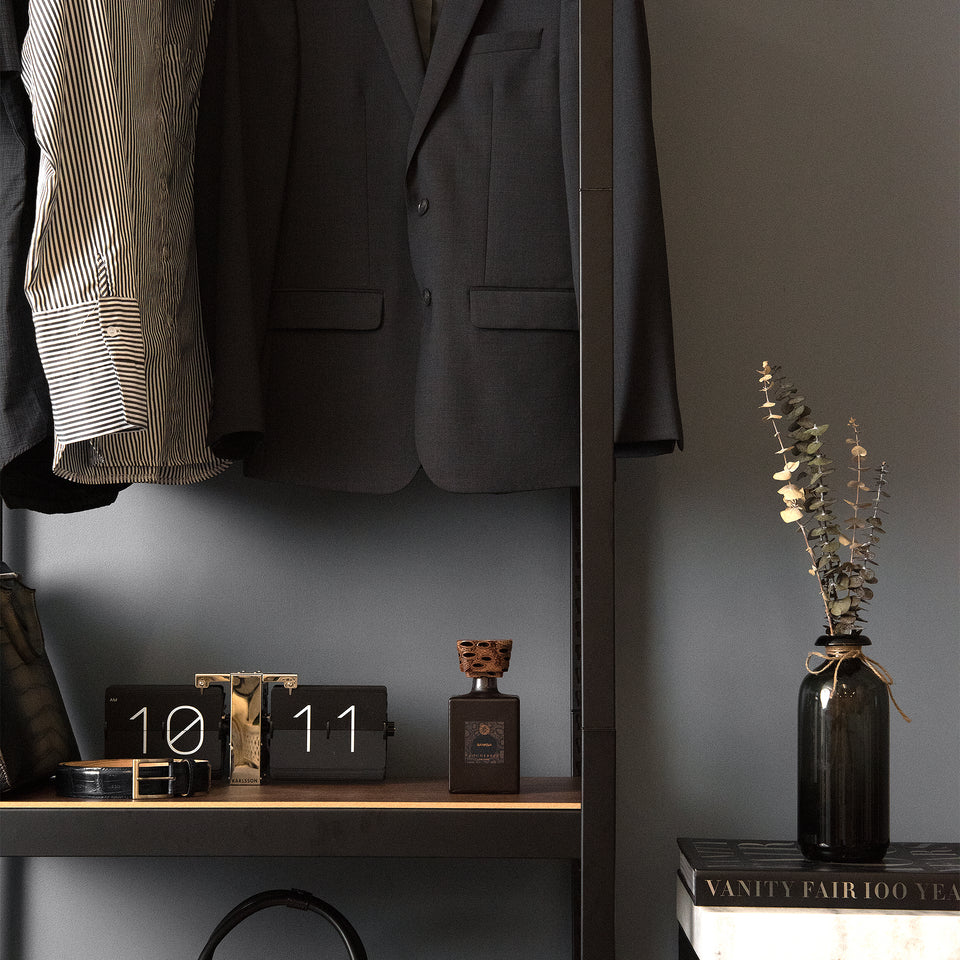 Kepsuul Clothing Rack + 1 Shelf + 1 Door Customizable Modular Shelving and Storage
KEPSUUL_1H1S1D-80195-WHITE_MINT
by BHFhome
$200.00
Organize. Personalize. Kepsuulize - with our distinctive Kepsuul Clothing Rack + 1 Shelf + 1 Door module.
Both functional and stylish, this easy to assemble, minimalist-designed unit transforms your bedroom or closet into an oasis of organization. Featuring a hanger bar for clothes and two shelves for other wardrobe accessories, it can be used alone or combined with other modules in a variety of creative configurations to personalize your space.
Available in two neutral colors, black or white, to seamlessly complement most interior styles, it also features one set of reversible doors to inject a vibrant dash of color or the warmth of wood into your roomscape. 
Reversible doors are available in the following colors:
For white shelves: light wood/coral OR light wood/mint
For black shelves: dark wood/navy blue OR dark wood/dark green
Kepsuul is designed to be used as a modular system combining 2 or more units. Sturdiness is increased when you combine 2 or more units with the enclosed clips. 
KEY FEATURES
- Hidden tabs and holes for a clean, seamless exterior
- Powder-coated steel frame resists rust and scratches
- Easy assembly with no bolts or screws
- Shelves and doors made of E1 grade laminated MDF board
- Shelf maximum load capacity: 200 lbs.
- Hanger bar maximum load capacity: 88 lbs.
- Reversible doors 
- Dimensions: 32.1"W X 16.4"D X 76.9"H