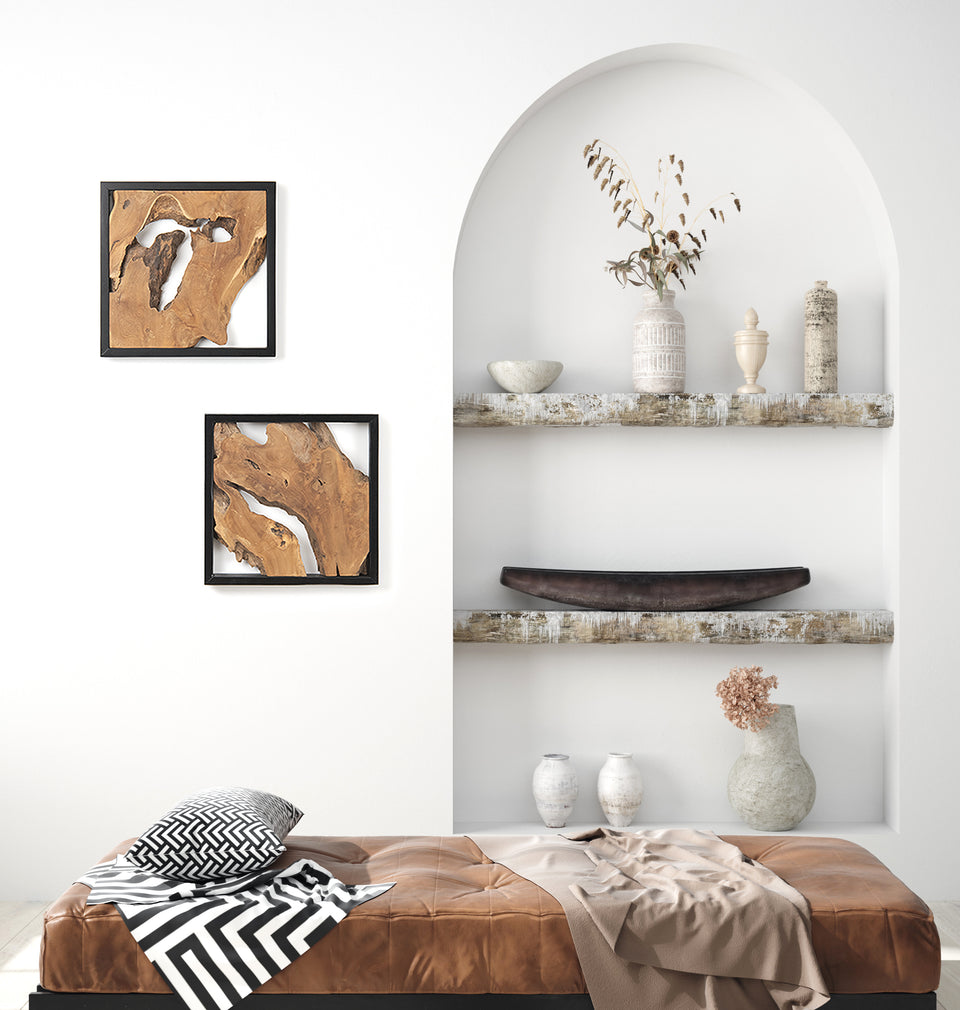 Framed Teak Root Wall Art
WALL_SUR24_TEAK_METAL-NATURAL
by BHFhome
$79.99
This Framed Teak Root Wall Art brings the breathtaking beauty of nature's handiwork to your walls. Displaying the textural richness of the teak root's grain, knots, and holes, this visually arresting piece injects an organic, rustic element into your décor. Set in a contrasting black metal frame that adds a modern edge, it makes a simple yet bold style statement.
KEY FEATURES
- Made of teak
- Dimensions: 16" L x 16" W x 1½" H
- Variations in color, grain, and shape may exist due to natural factors
- Sold individually
CARE
- For indoor use only.
- Regularly dust with a lint-free cloth.
- Avoid the use of chemical cleaners, abrasives, or brushes.
- Avoid direct sunlight.