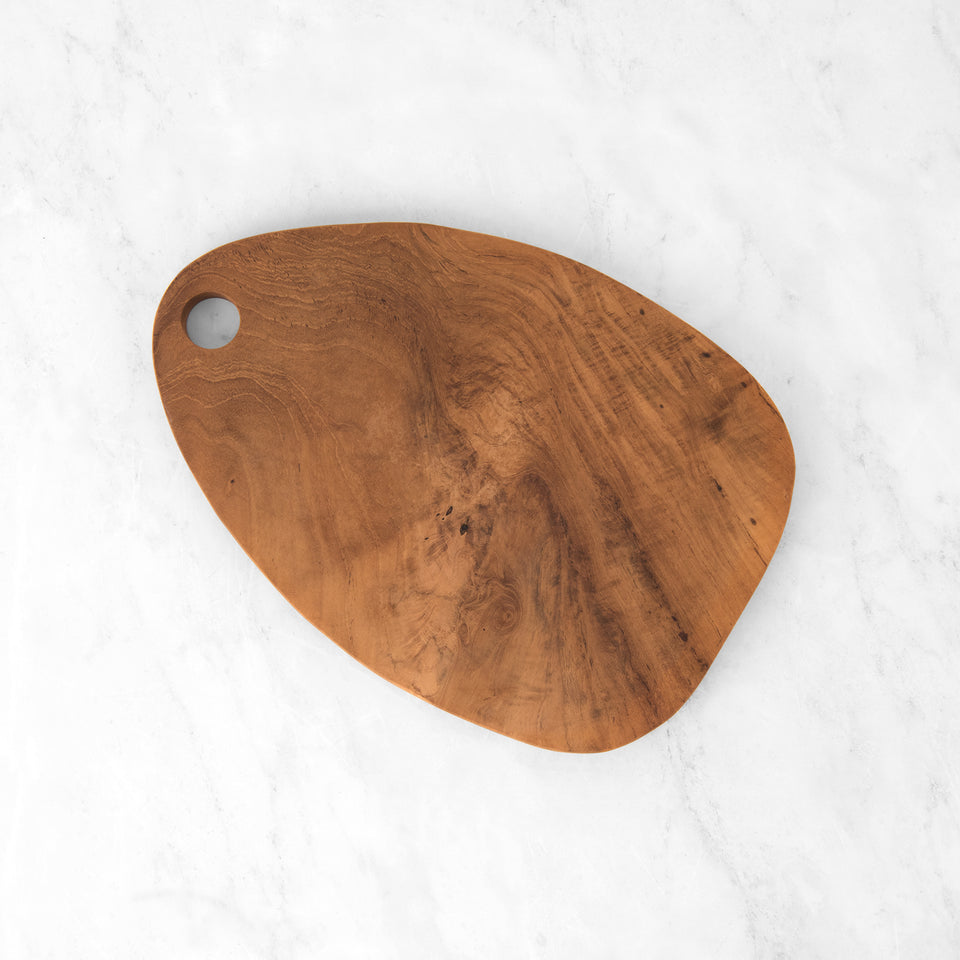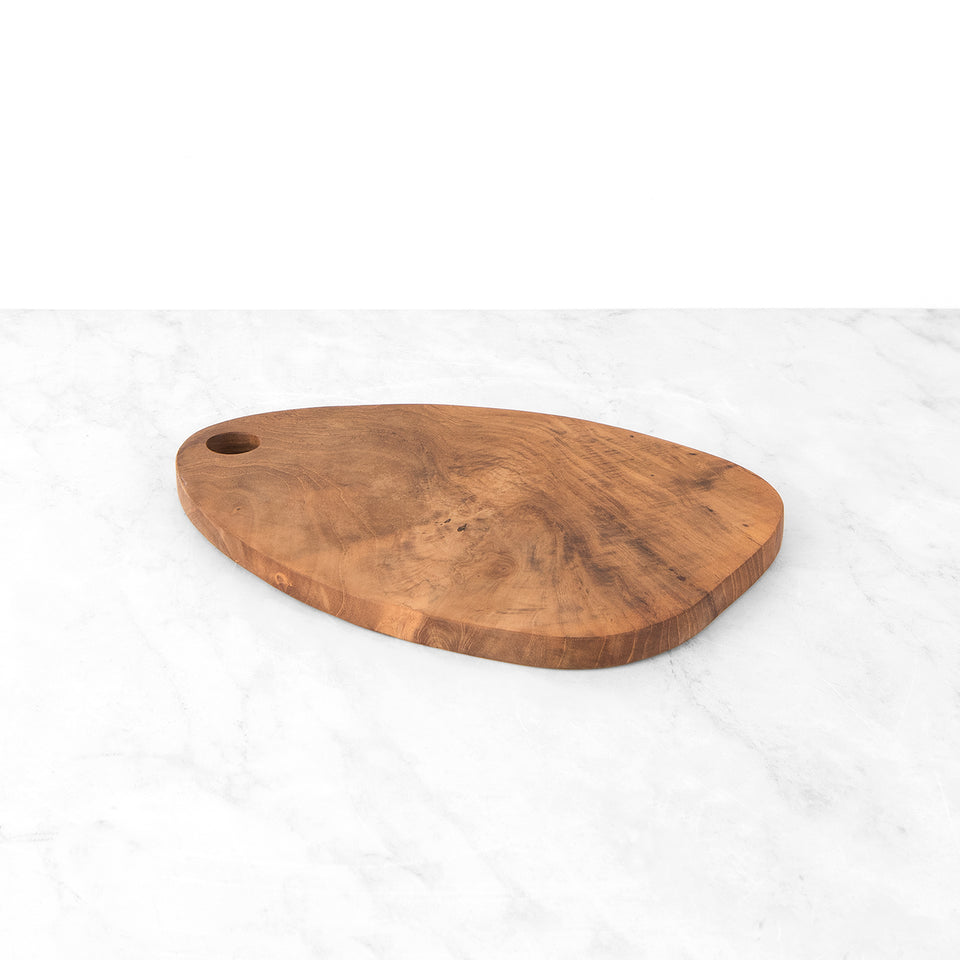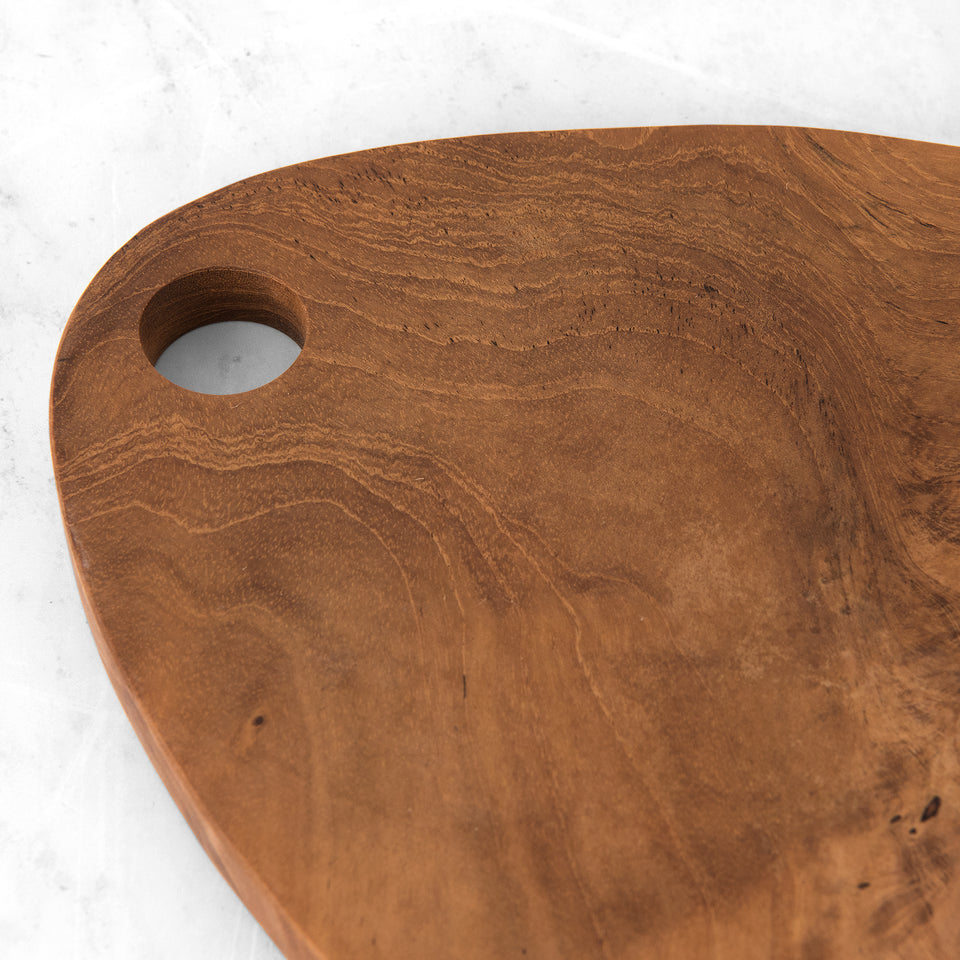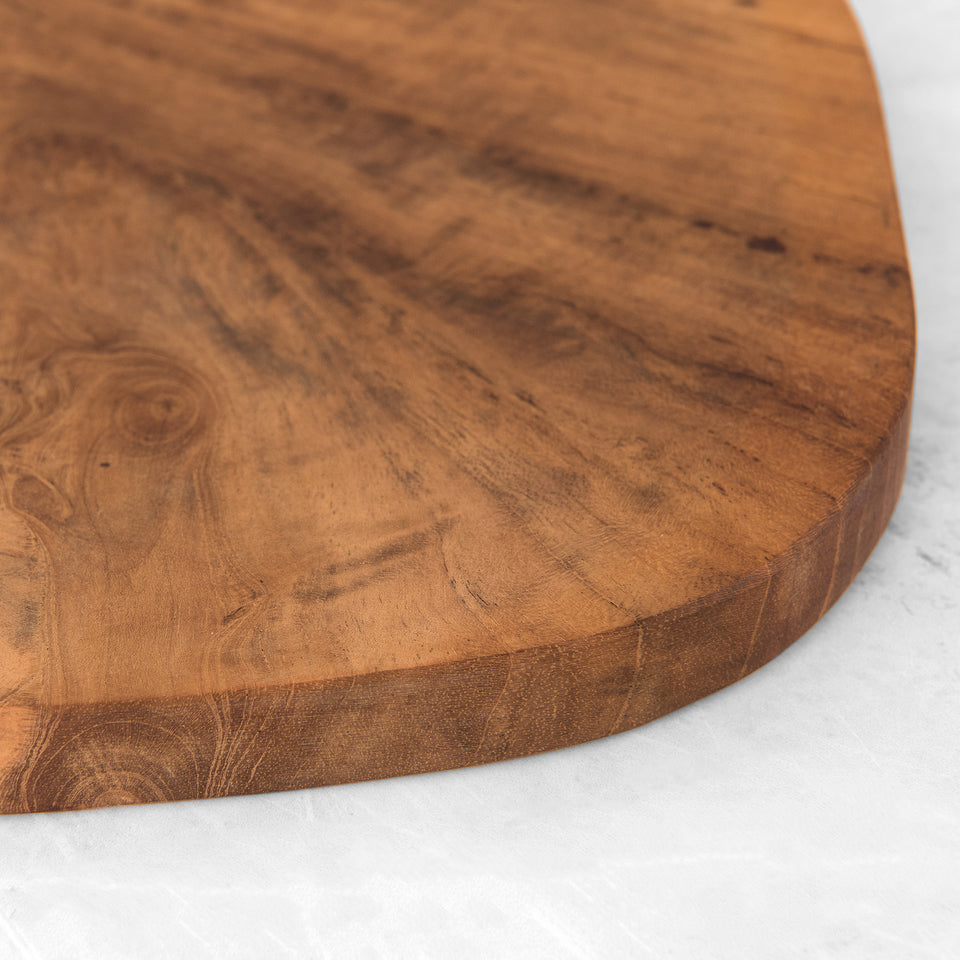 Egg Shaped Teak Cutting Board
TRAY_CB0008-TEAK
by BHFhome
$39.99
The Egg Shaped Teak Cutting Board combines an original yet stylish design with the beauty and sturdiness of teak to create an impressive kitchen accessory. Handmade from a teak root, it is a versatile kitchen tool suited to a variety of culinary applications. Perfect for food prep, this board adds a classy touch when serving appetizers, chips and dip, cheese, and fruit at family gatherings or dinner parties. On the table or displayed on a wall, this one-of-a-kind accessory brings a distinctive artisanal touch to your home decor.
KEY FEATURES
-  Made of teak root
-  Dimensions (approximate): 12-3/16" L x 9-3/16" W x 9/16" H
-  Variations in color, grain, shape, and dimensions may exist due to natural factors
CARE
-  Hand wash with non-abrasive cloth and mild dish soap. Do not allow the product to soak in water. Dry immediately.
-  Do not store in excessive dry heat or direct sunlight.
-  Periodically apply food-grade mineral oil to wood.