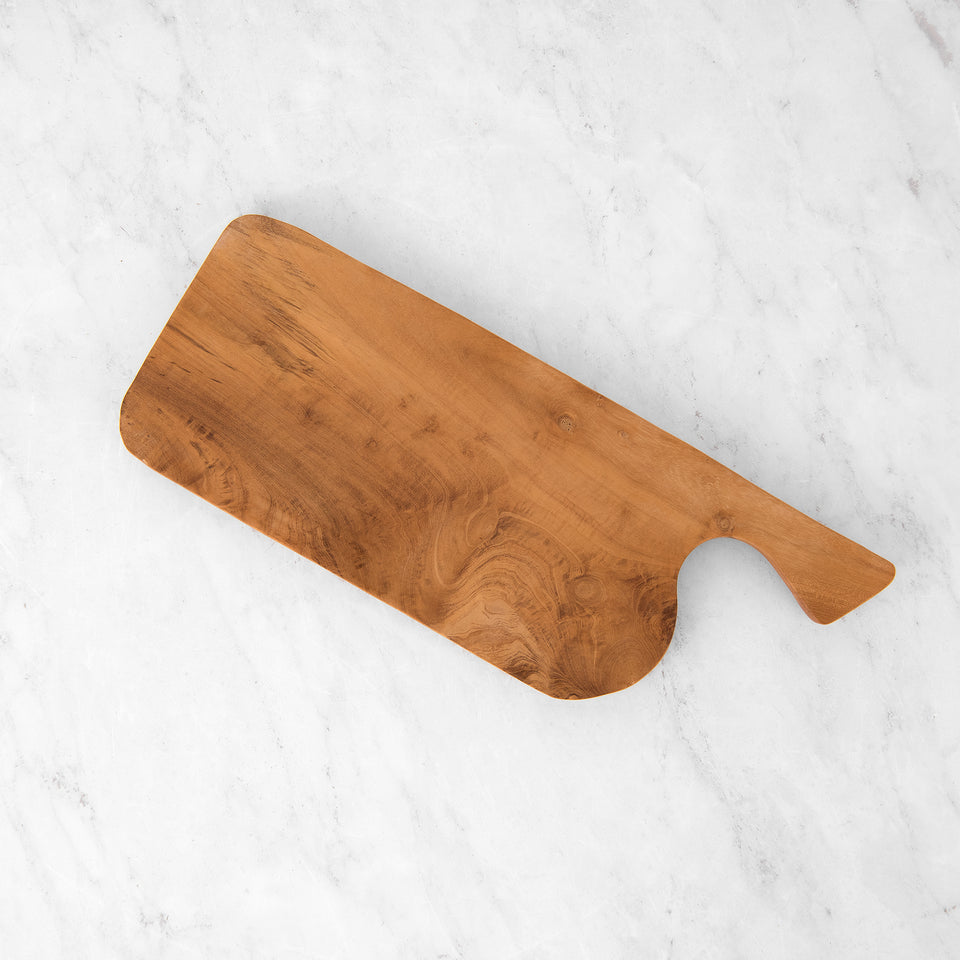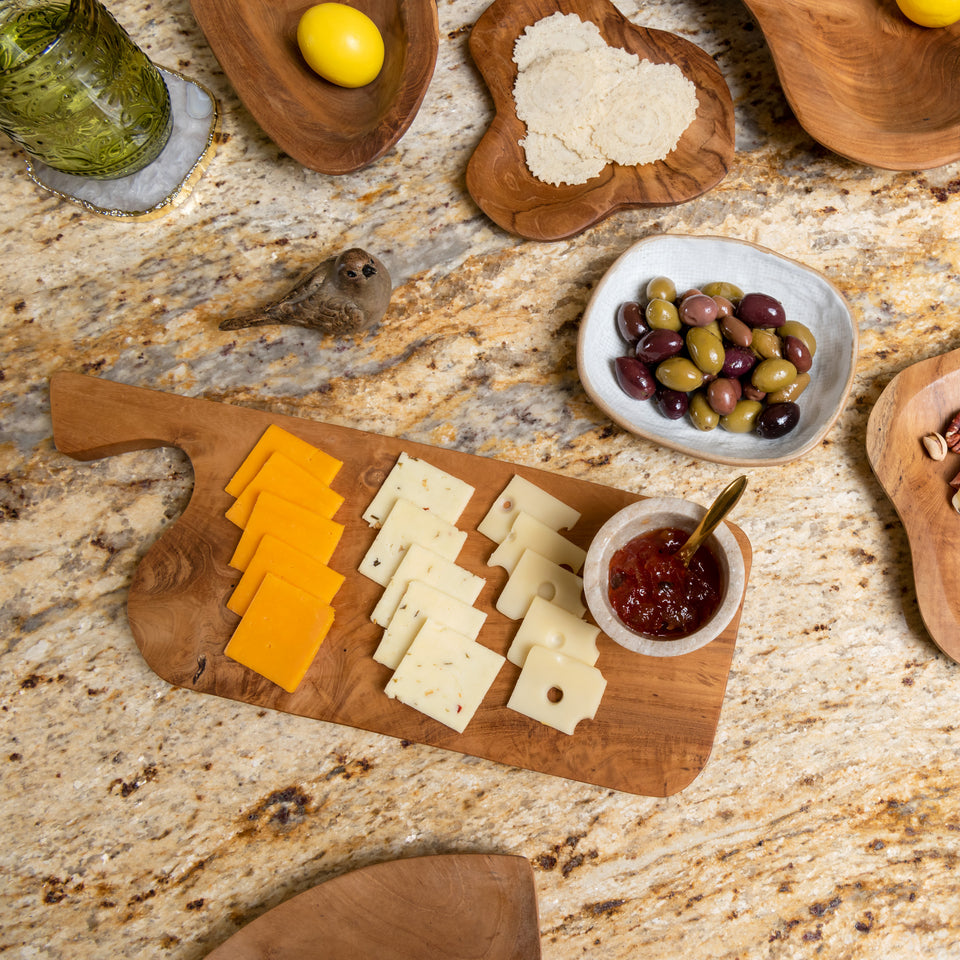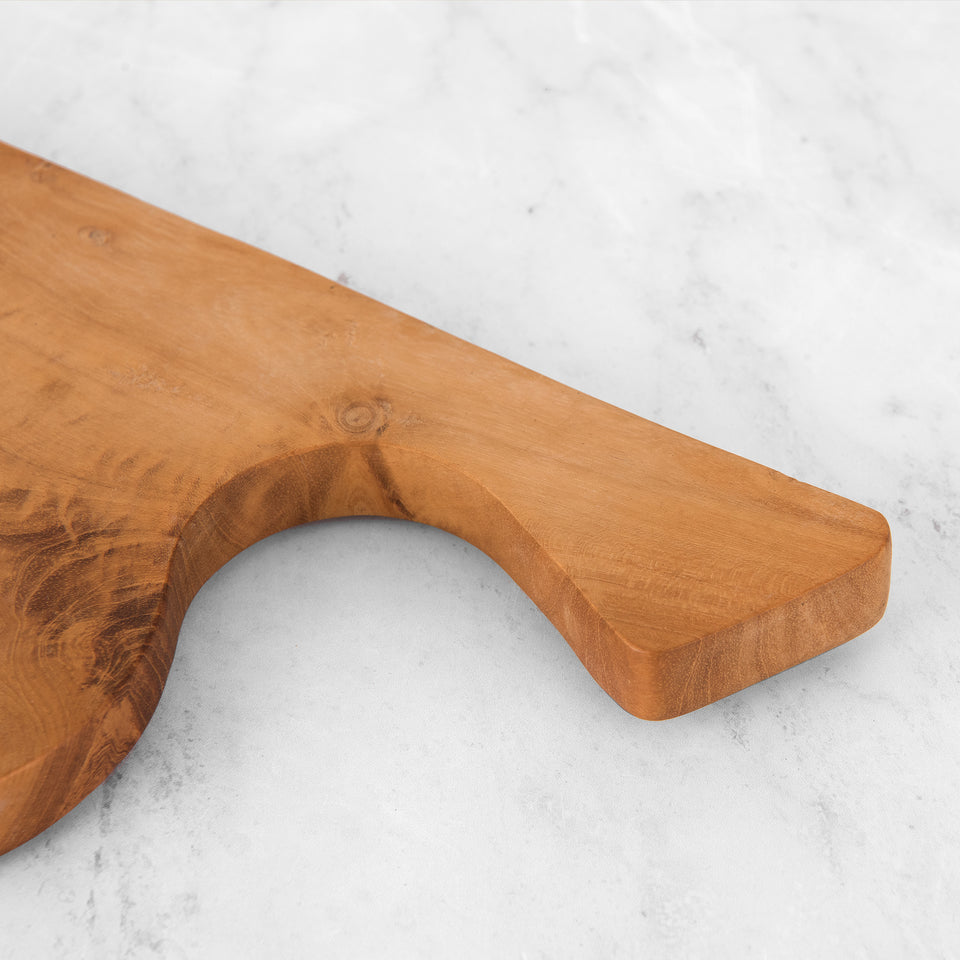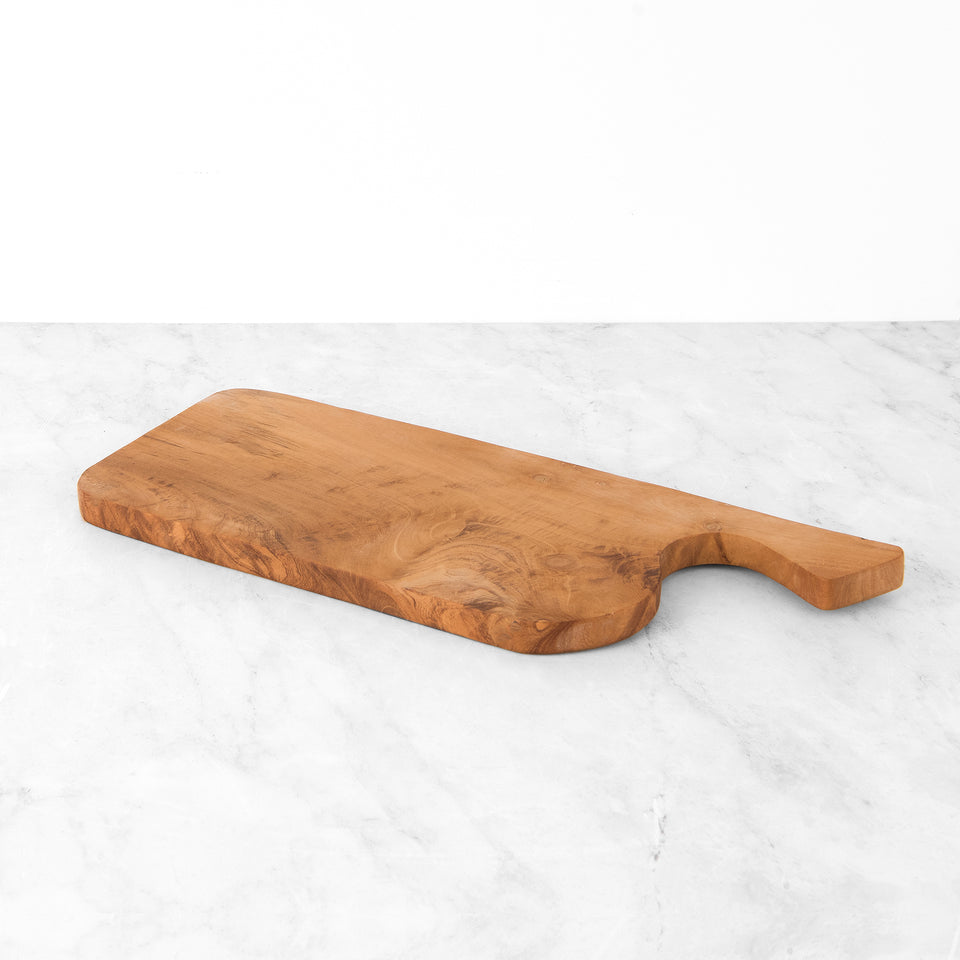 Curved Rectangle Teak Cutting Board
TRAY_CB0034-TEAK
by BHFhome
$39.99
An eye-catching shape paired with the beauty and durability of teak make the Curved Rectangle Teak Cutting Board an impressive accessory in the kitchen or dining room. Handmade from teak root, this cutting board has the natural characteristics that make it the ideal wood for culinary applications. In addition to using it for food preparation, bring it out at family gatherings or dinner parties to serve hors d'oeuvres, chips and dip, cheese, or fruit in style. Its unusual curved rectangle design, warm color, and rich texture also make it an attractive addition to your wall decor.
KEY FEATURES
-  Made of teak root
-  Dimensions (approximate): 15-3/4" L x 6-5/16" W x 9/16" H
-  Variations in color, grain, shape, and dimensions may exist due to natural factors
CARE
-  Hand wash with non-abrasive cloth and mild dish soap. Do not allow the product to soak in water. Dry immediately.
-  Do not store in excessive dry heat or direct sunlight.
-  Periodically apply food-grade mineral oil to wood.