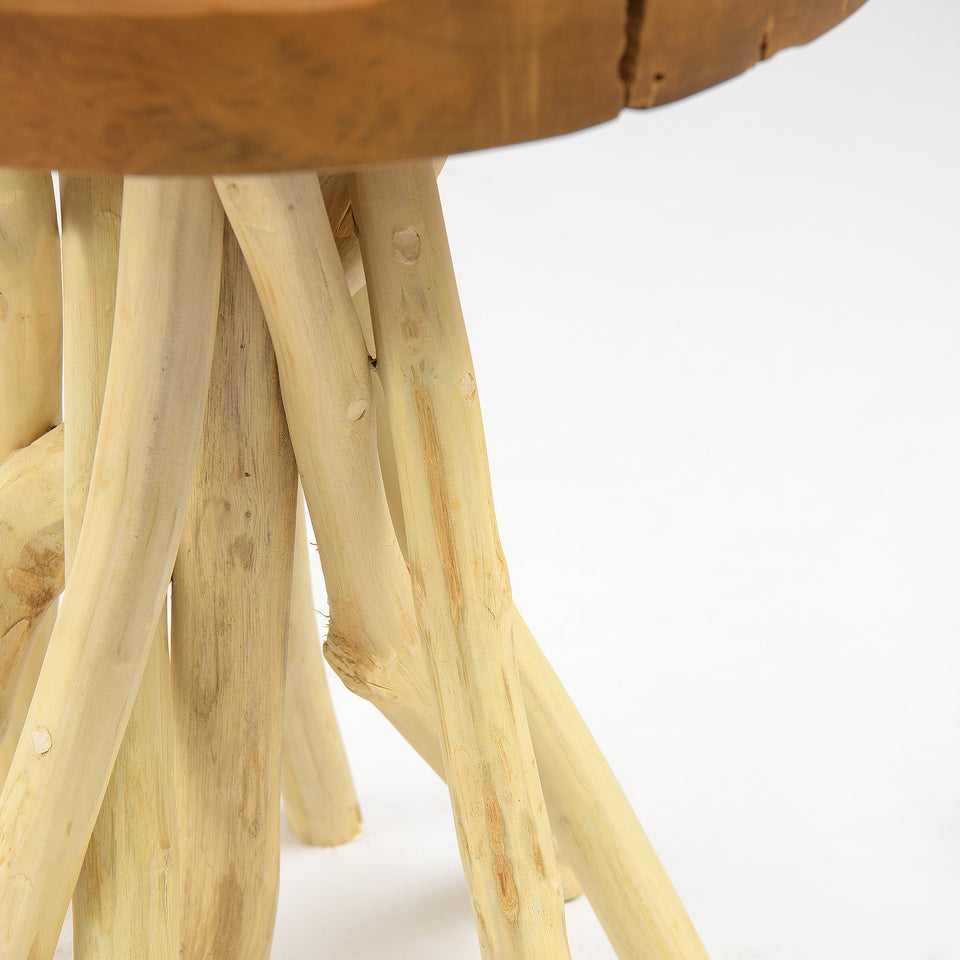 Cross-Legged Teak Stool
STOOL_SUR13_TEAK-NATURAL
by BHFhome
$79.99
Beautifully crafted from teak, this Cross-Legged Teak Stool features a base of crisscrossed, rough-hewn branches and a round slab seat that inject a warm, organic ambiance into any room. The natural material and striking silhouette along with the variations of light and dark wood increase its visual appeal and make it a décor masterpiece.
KEY FEATURES
- Made of teak
- Dimensions: 13" L x 13" W x 18" H
- Approximate weight: 13 lbs
- Variations in color, grain, and shape may exist due to natural factors
 CARE
- For indoor use only.
- Wipe spills immediately with clean dry cloth.
- Regularly dust with a lint-free cloth.
- Avoid the use of chemical cleaners, abrasives, or brushes.
- Avoid direct sunlight.