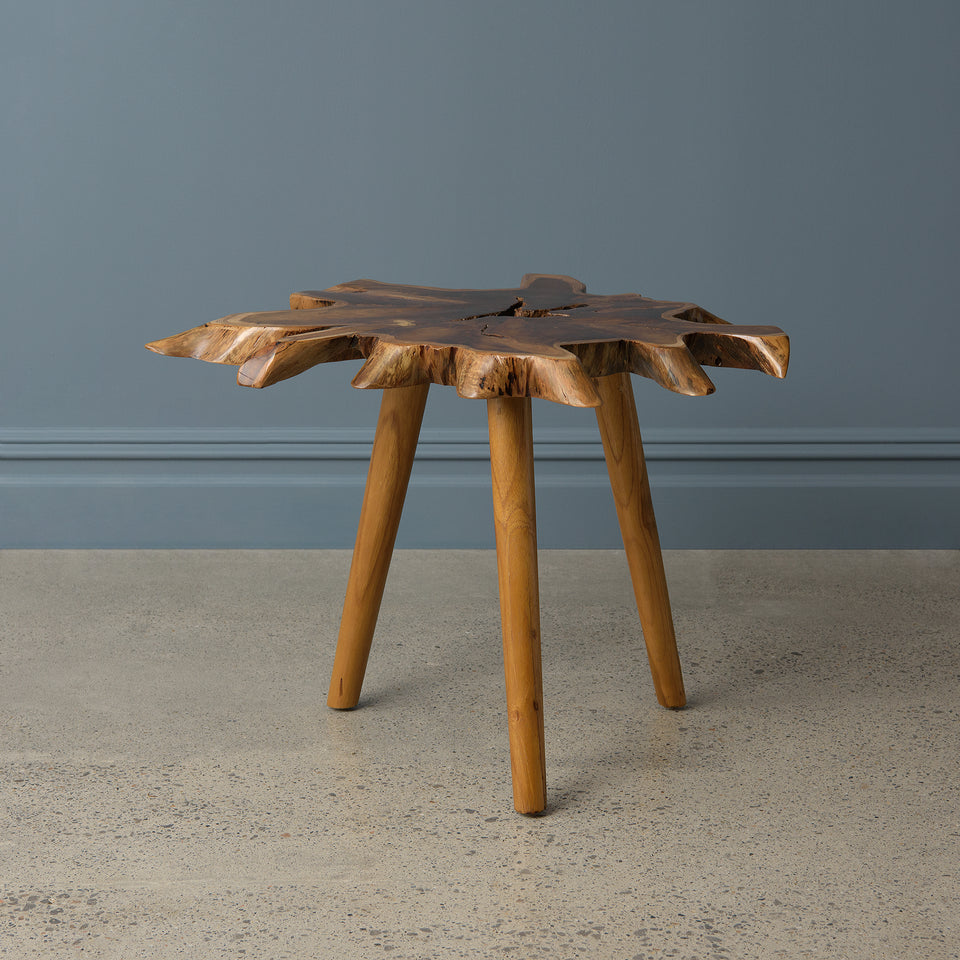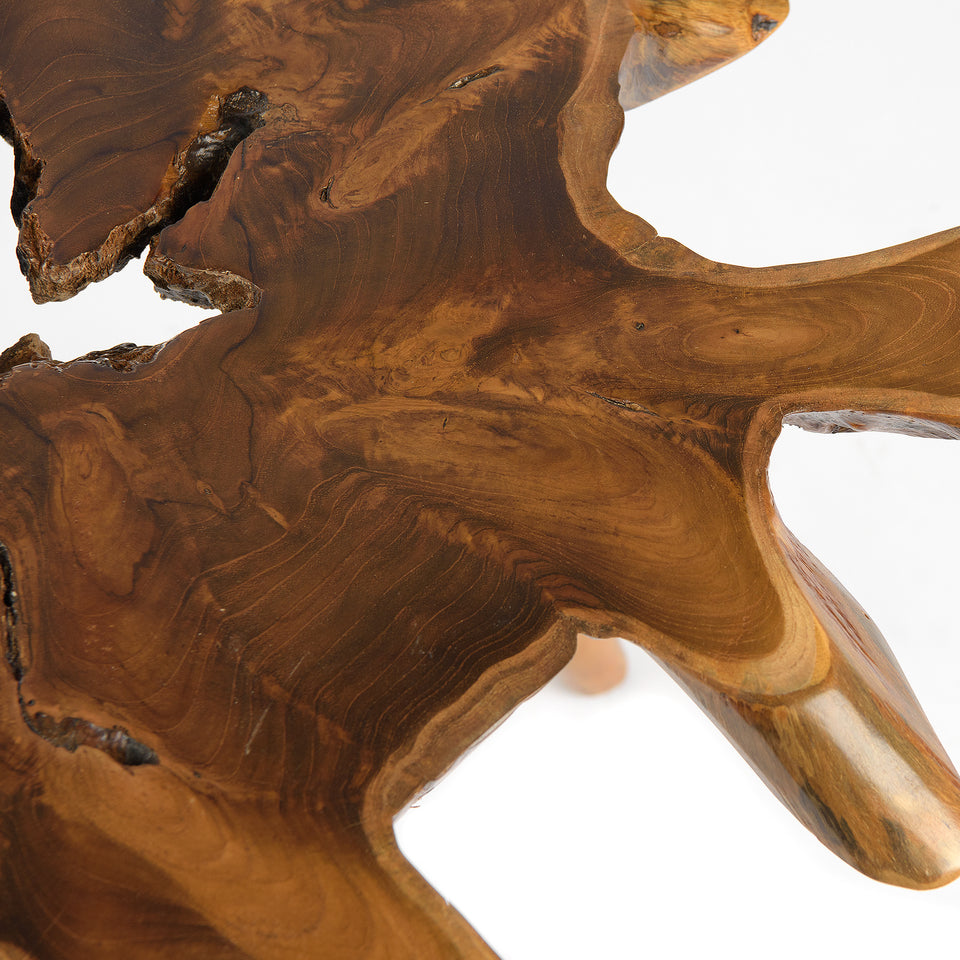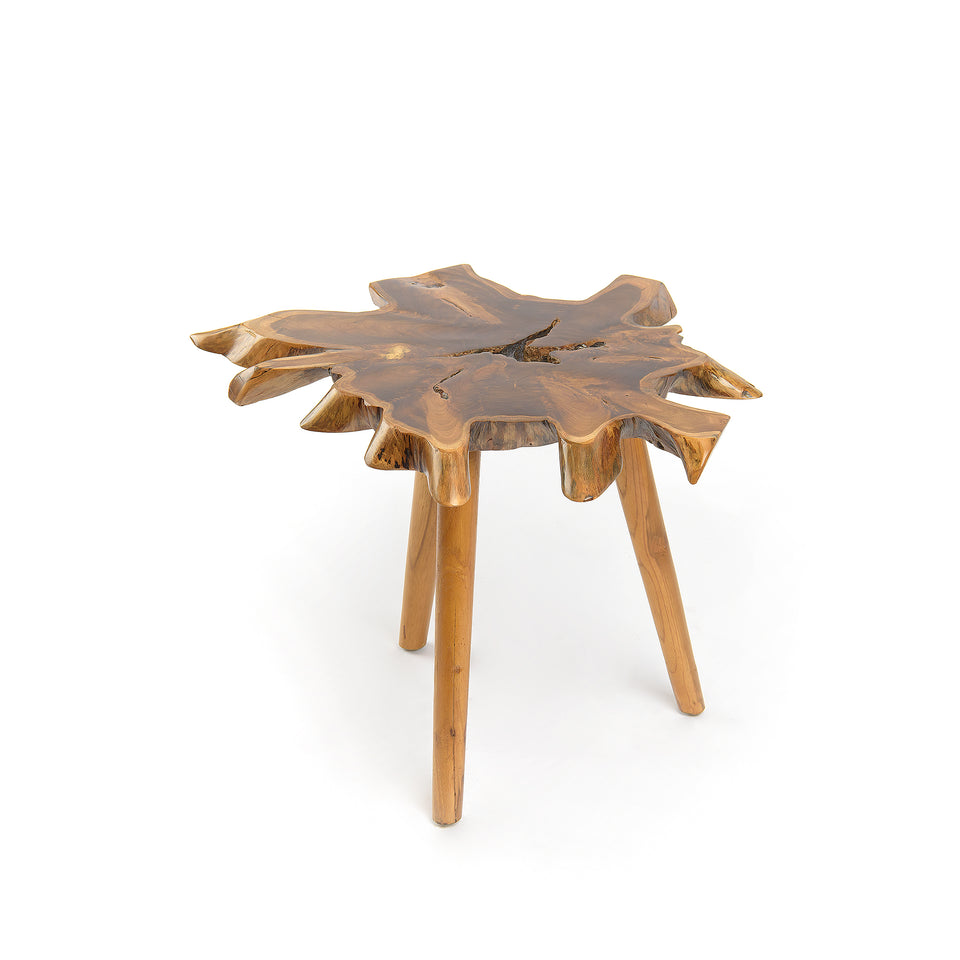 Teak Slab Side Table with Burnt Edge and Bubut Legs
TABLE_SUR09_TEAK-NATURAL
by BHFhome
$129.99
This Teak Slab Side Table with Burnt Edge and Bubut Legs is nothing short of stunning! Featuring a slab of solid teak with all the natural beauty of the wood's grain, knots, and rings, this table comes in a one-of-a-kind shape. Simple but sturdy wood legs provide solid support without detracting from the impressive table top with a burnt edge. Whether it is used in the living room, dining room, or bedroom, this accessory sparkles with sophisticated rusticity.
Requires light assembly. Use drill or power screwdriver to drive screws into pre-drilled holes. 
KEY FEATURES
- Made of teak
- Dimensions: 20" L x 18" W x 22" H
- Variations in color, grain, and shape may exist due to natural factors
CARE
- For indoor use only.
- Wipe spills immediately with clean dry cloth.
- Regularly dust with a lint-free cloth.
- Avoid the use of chemical cleaners, abrasives, or brushes.
- Avoid direct sunlight.