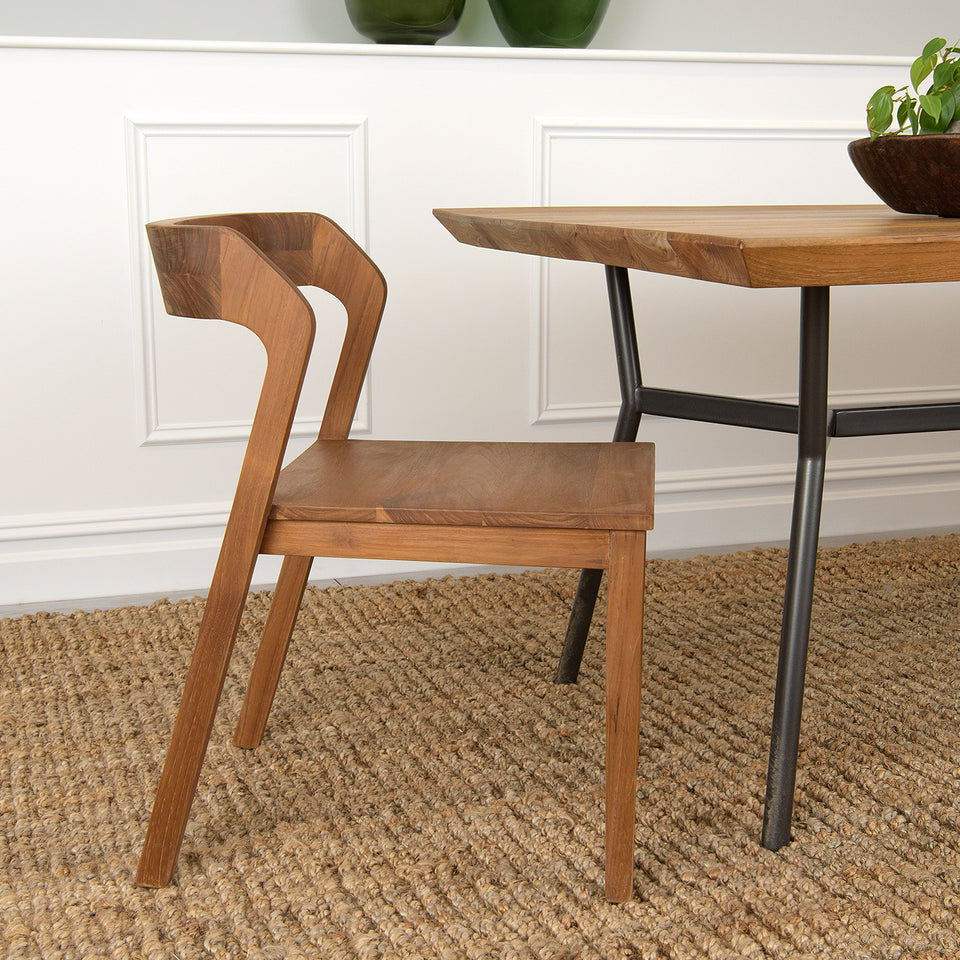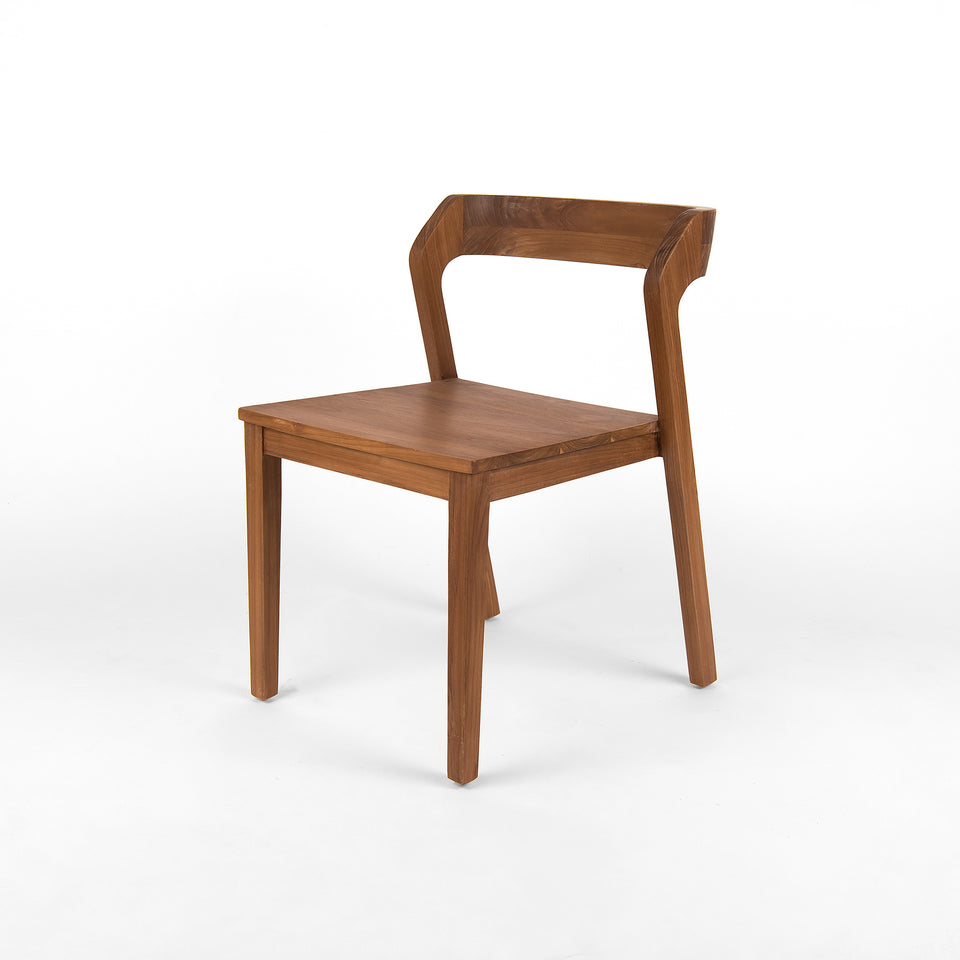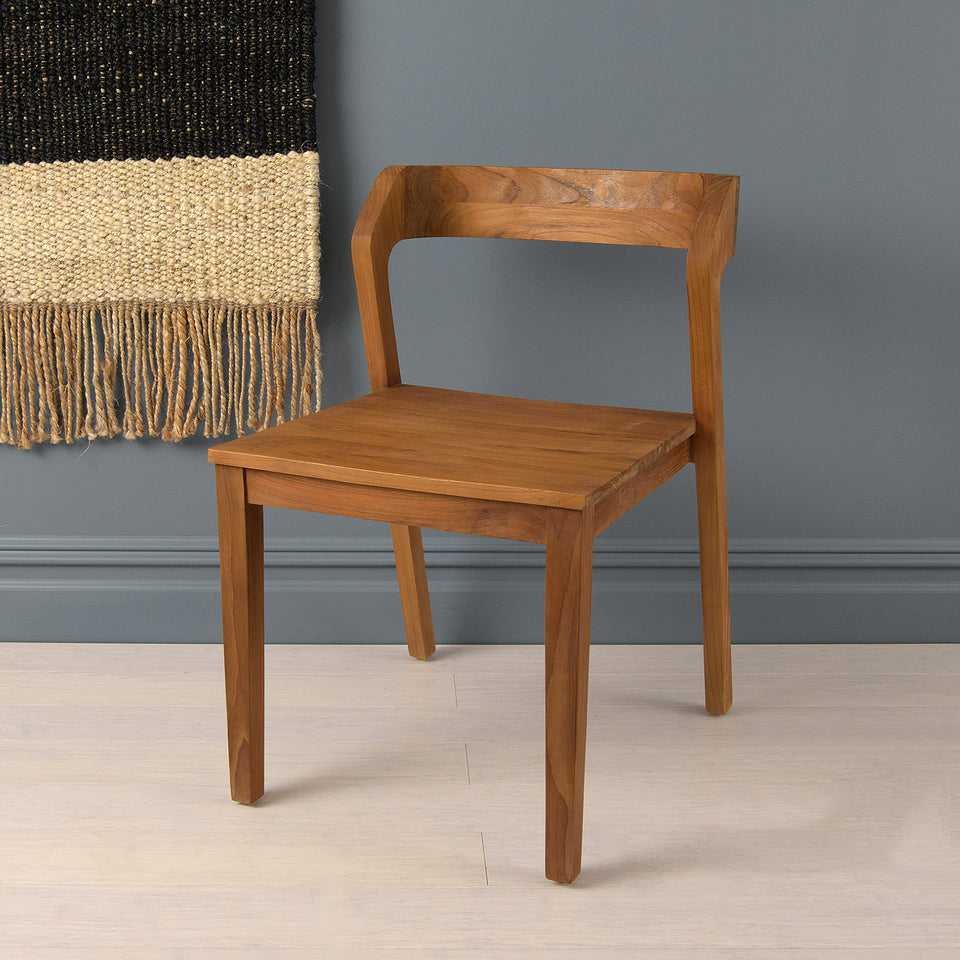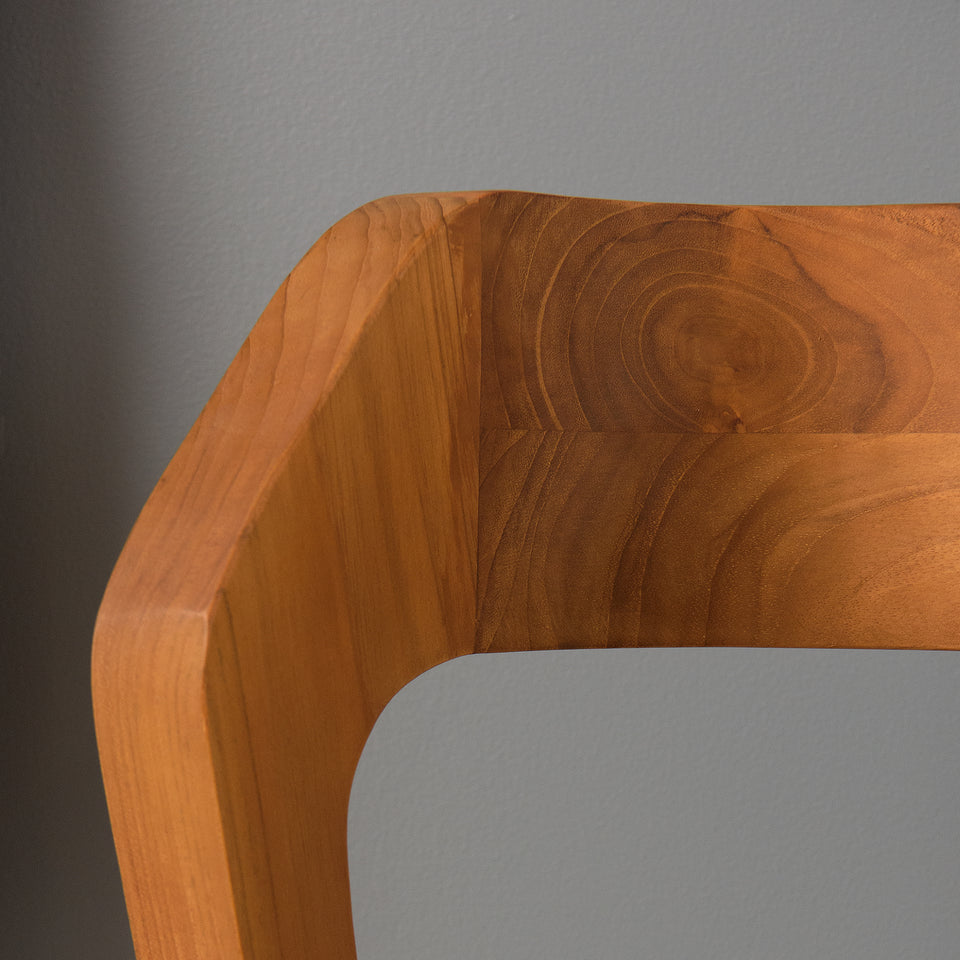 Pantai Teak Chair
CHAIR_TRF86AN
by BHFhome
$359.99
Add subtle sophistication to the kitchen or dining room with the solid teak Pantai Chair. A curved, angled top rail and open back create a distinctive silhouette. Minimalist in design, this chair features the natural color and texture of wood for an organic feel and maximum visual interest. Beautiful wood, simple design, and solid construction converge in one remarkable accessory.
KEY FEATURES
- Premium grade solid teak 
- 29½" H x 17" W x 21¼" D
- Variations in color and grain due to natural factors
CARE
- Wipe spills immediately with clean, dry cloth.
- Occasionally clean the surface with mild detergent and water.
  Do not soak the wood. Completely dry surface.
- Once a week, dust with a lint-free cloth.
- Oil wood every 3 to 4 months.