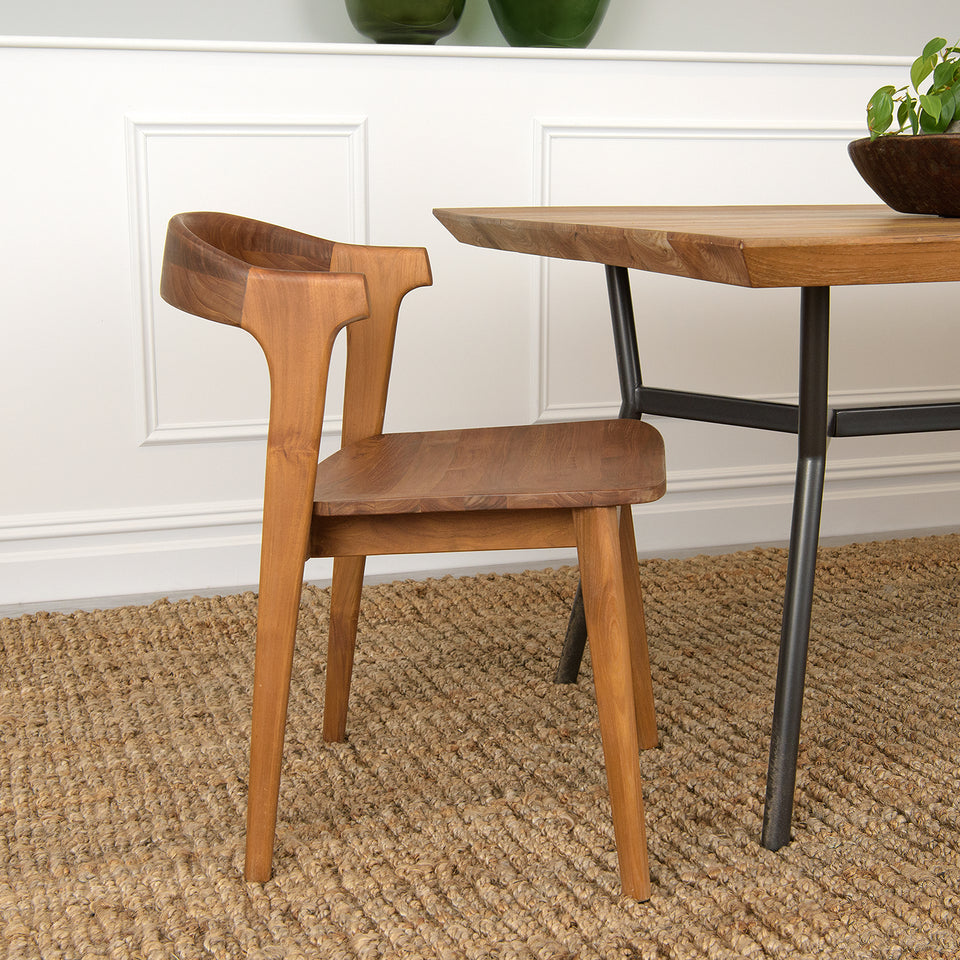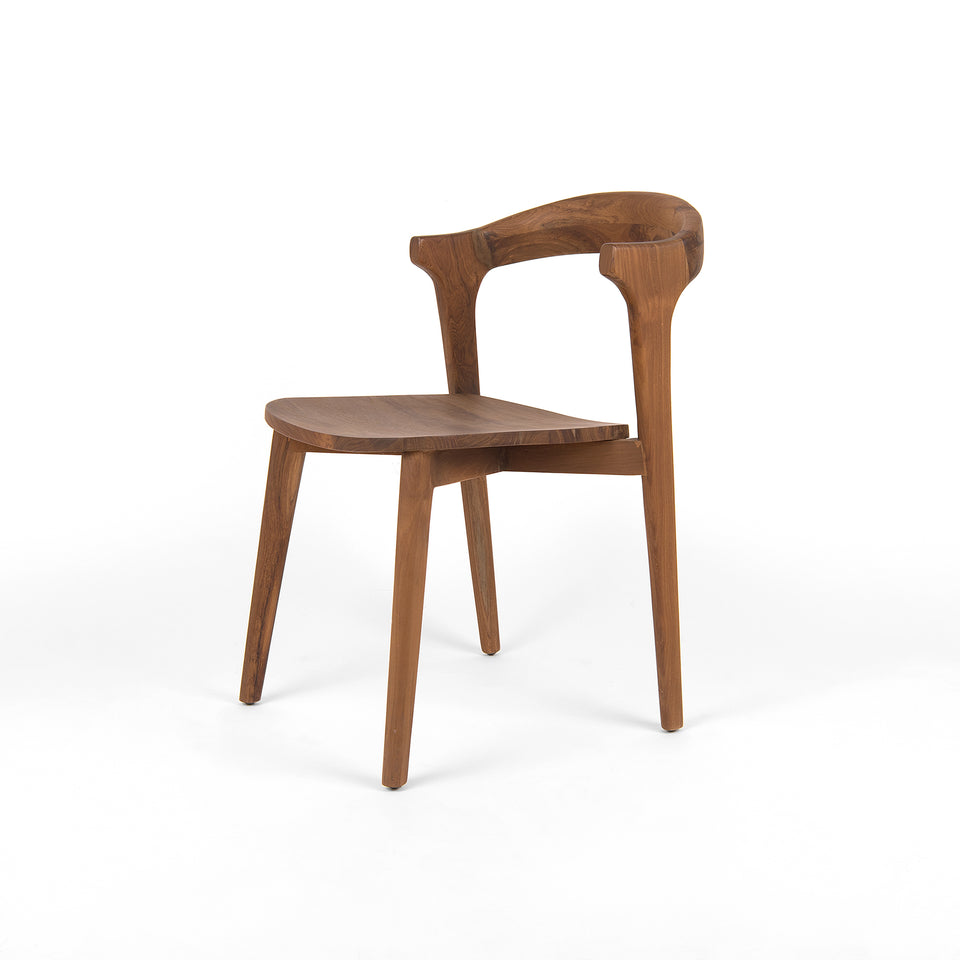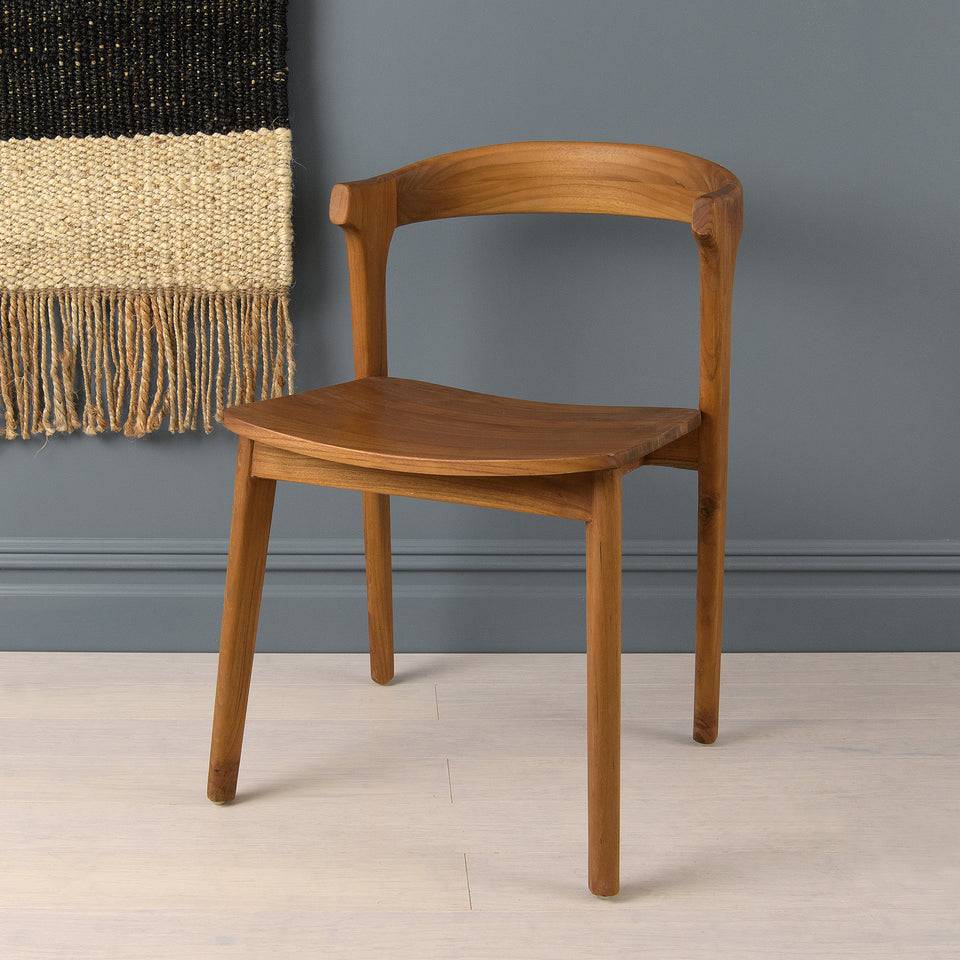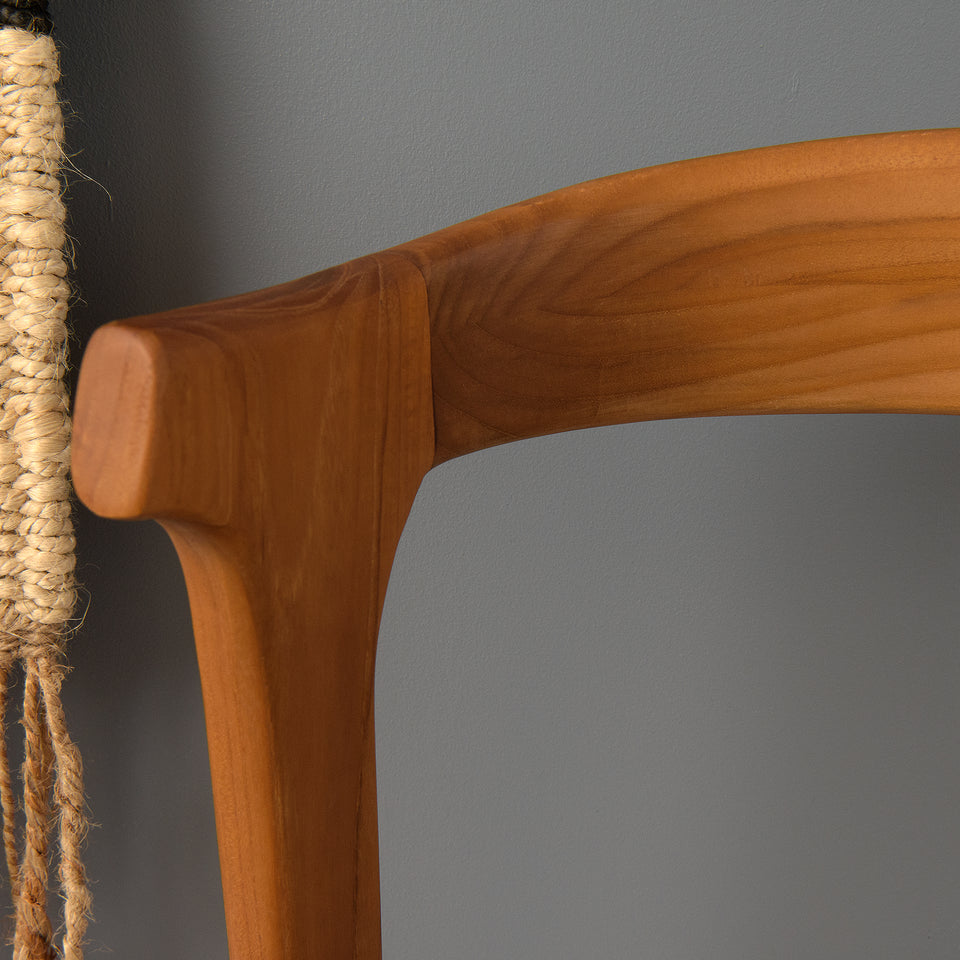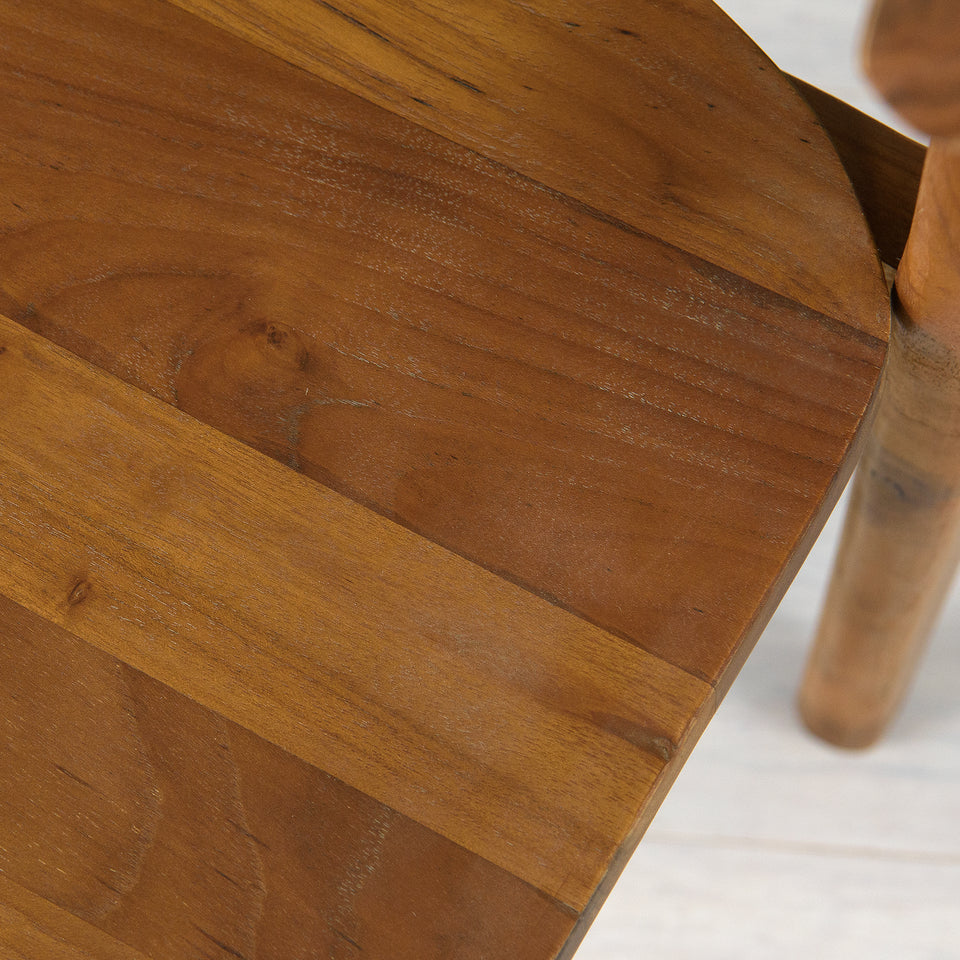 Liran Teak Chair
CHAIR_TRF31KM
by BHFhome
$359.99
A curved top rail and open back create a striking silhouette in the Liran Chair. Minimalist in design and elegant in style, this chair features the natural color and texture of solid teak to create a warm ambiance. Beautiful wood, simple design, and sturdy construction merge into one stunning accessory for the kitchen or dining room.
KEY FEATURES
- Premium grade solid teak 
- 30½" H x 19¾" W x 23¼" D
- Variations in color and grain due to natural factors 
CARE
- Wipe spills immediately with clean, dry cloth.
- Occasionally clean the surface with mild detergent and water.
  Do not soak the wood. Completely dry surface.
- Once a week, dust with a lint-free cloth.
- Oil wood every 3 to 4 months.