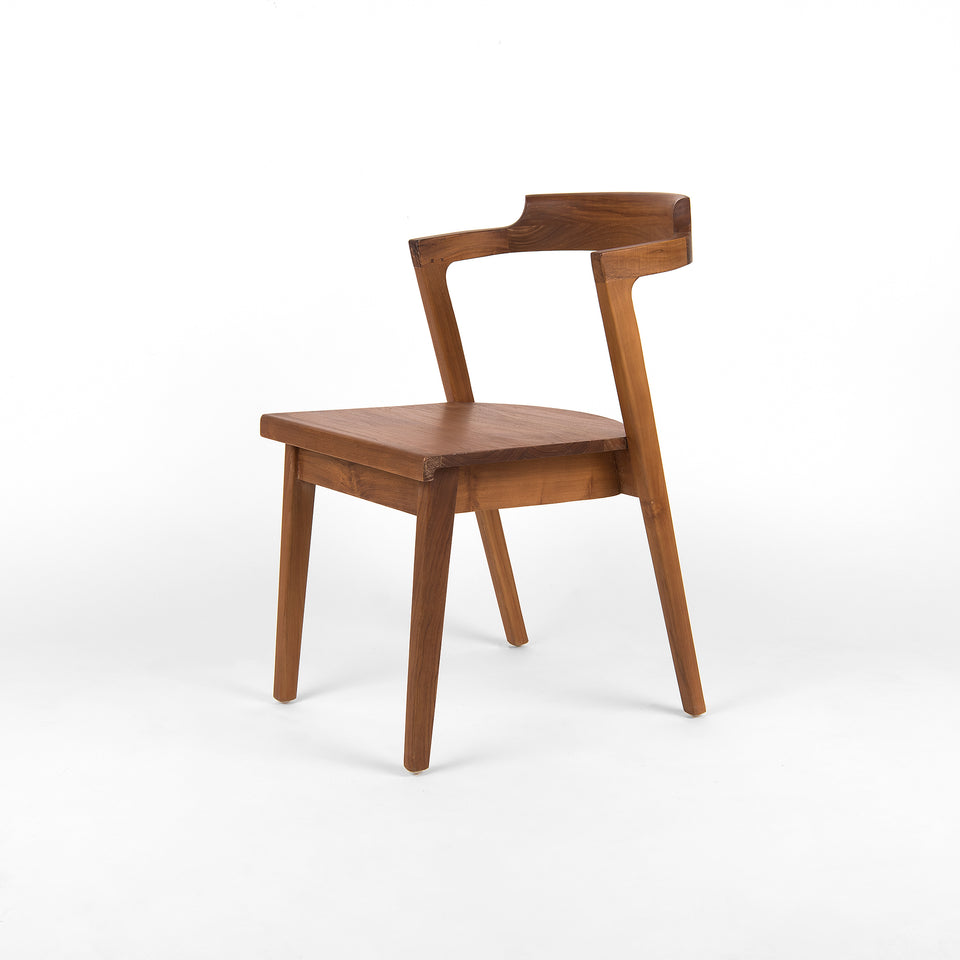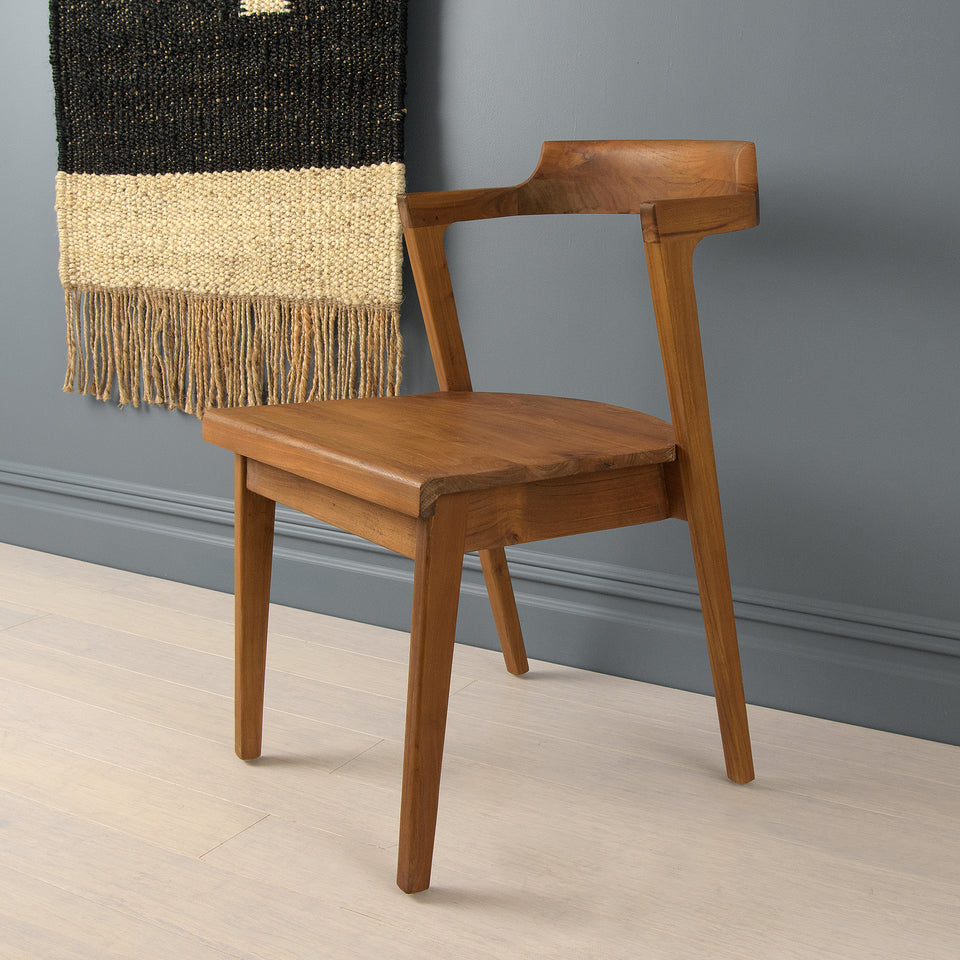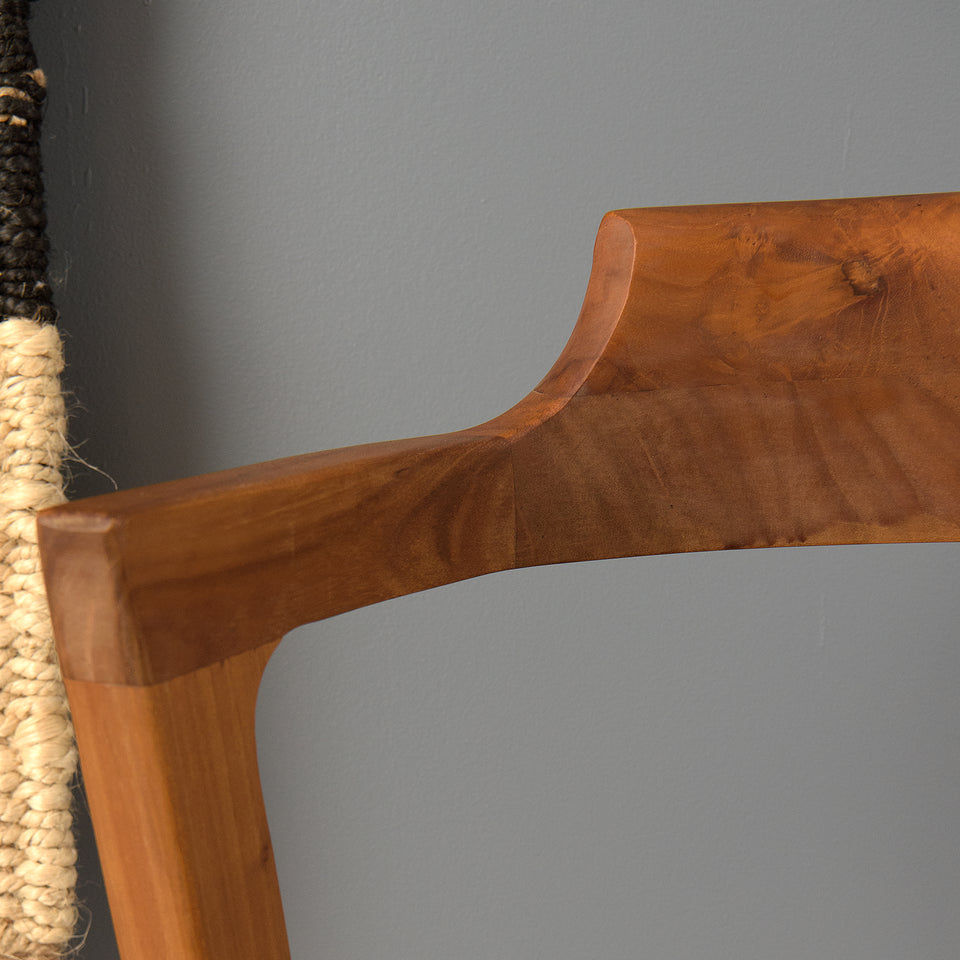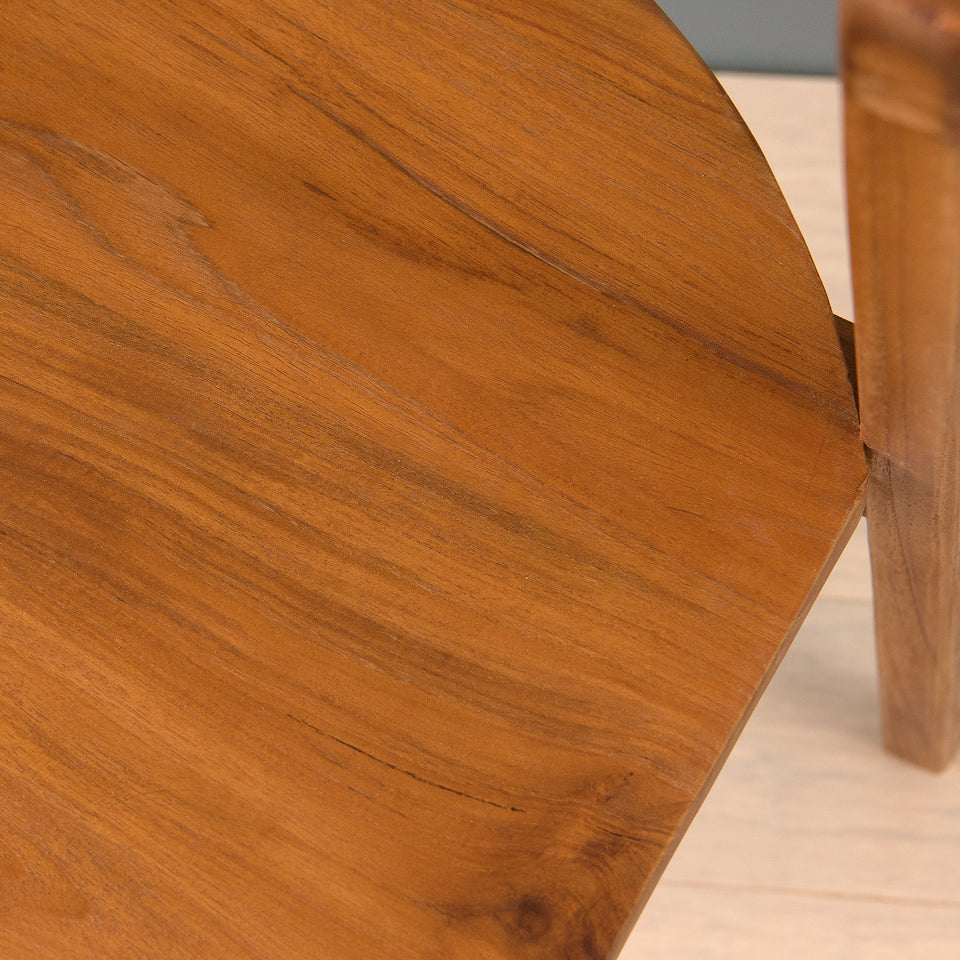 Kamasan Teak Chair
CHAIR_TRBHF01
by BHFhome
$359.99
The Kamasan Chair sports a distinctively contemporary look with its curved top rail. Crafted from solid teak, it features an ergonomic seat for maximum comfort and natural color that adds visual appeal and creates a warm, organic feel. Beautiful wood, minimalist design, and simple elegance unite in one impressive kitchen or dining room accessory.
KEY FEATURES
- Solid teak 
- 30½" H x 19¾" W x 23¼" D
- Variations in color and grain due to natural factors 
CARE INSTRUCTIONS
- Wipe spills immediately with clean, dry cloth.
- Occasionally clean the surface with mild detergent and water.
  Do not soak the wood. Completely dry surface.
- Once a week, dust with a lint-free cloth.
- Oil wood every 3 to 4 months.