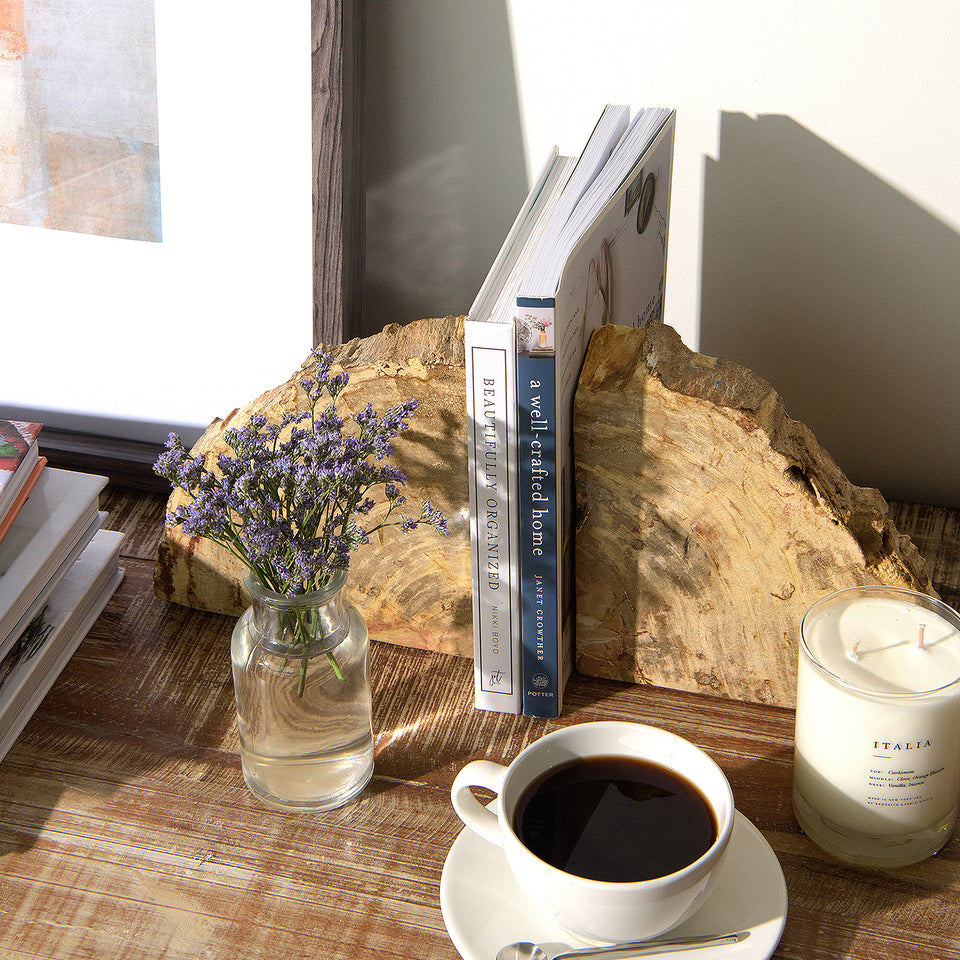 Petrified Teak Bookends
BOOKEND_SUR19_PETRIFIED
by BHFhome
$74.99
These Petrified Teak Bookends are the most stylish way to showcase your best works of literature on a mantel, book shelf, or coffee table. Featuring fossilized teak in all its beauty, these bookends, with their striking wedge silhouette, are sure to inject impressive visual and textural appeal wherever they are displayed.
KEY FEATURES
- Petrified teak
- Dimensions: 6" L x 2" W x 5" H
- Approximate weight: 15 lbs (2 pieces)
- Sold as set of 2
- Variations in color, grain, and shape may exist due to natural factors
CARE
- For indoor use only.
- Regularly dust with a lint-free cloth.
- Avoid the use of chemical cleaners, abrasives, or brushes.
- Avoid direct sunlight.