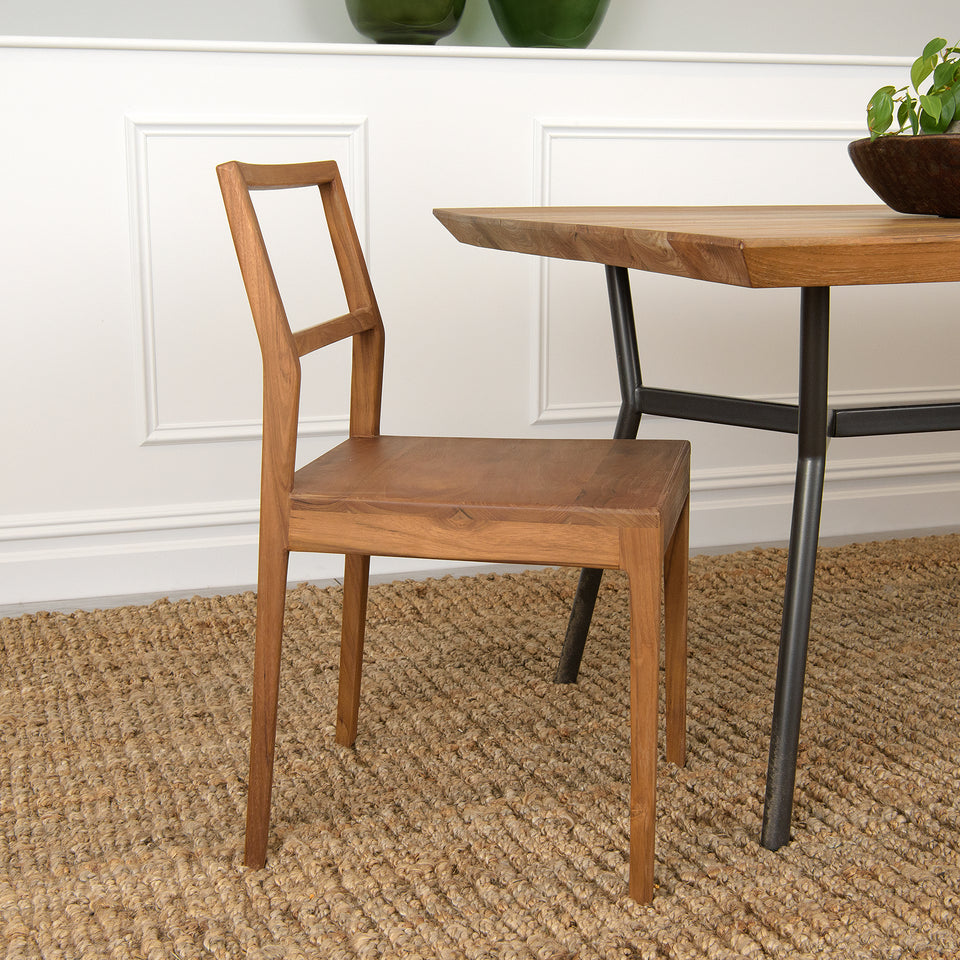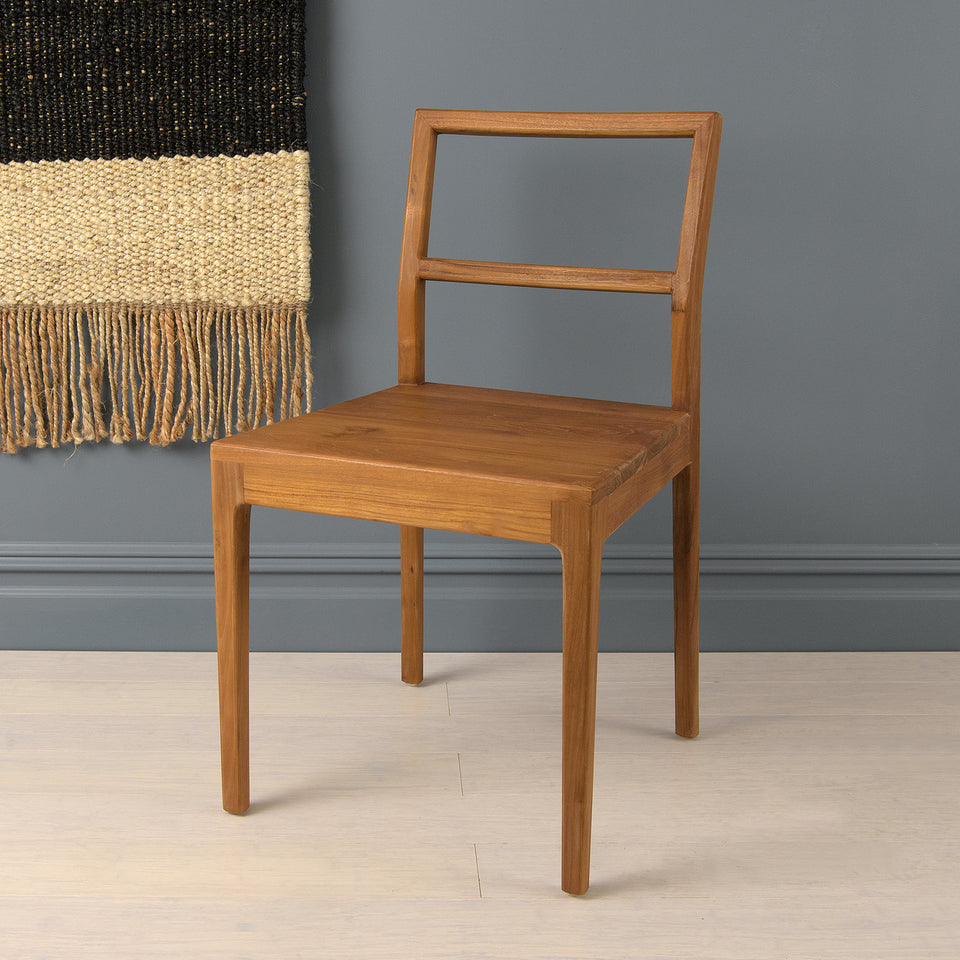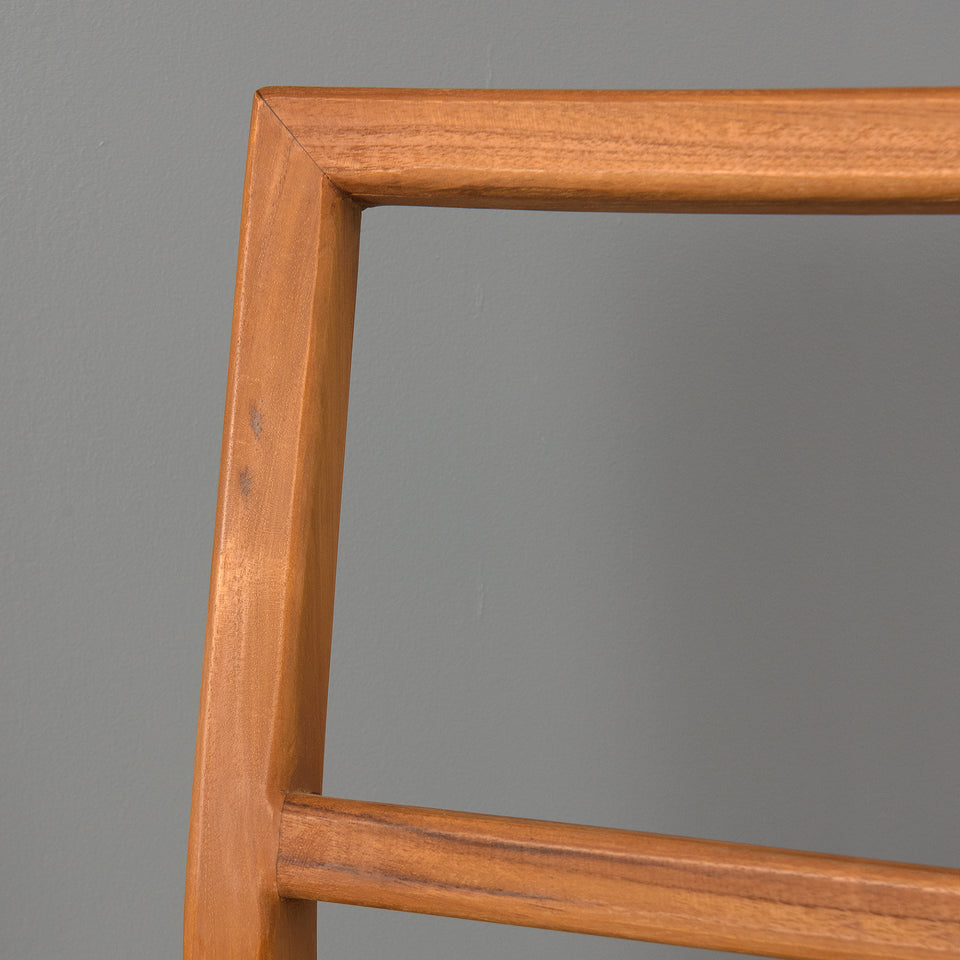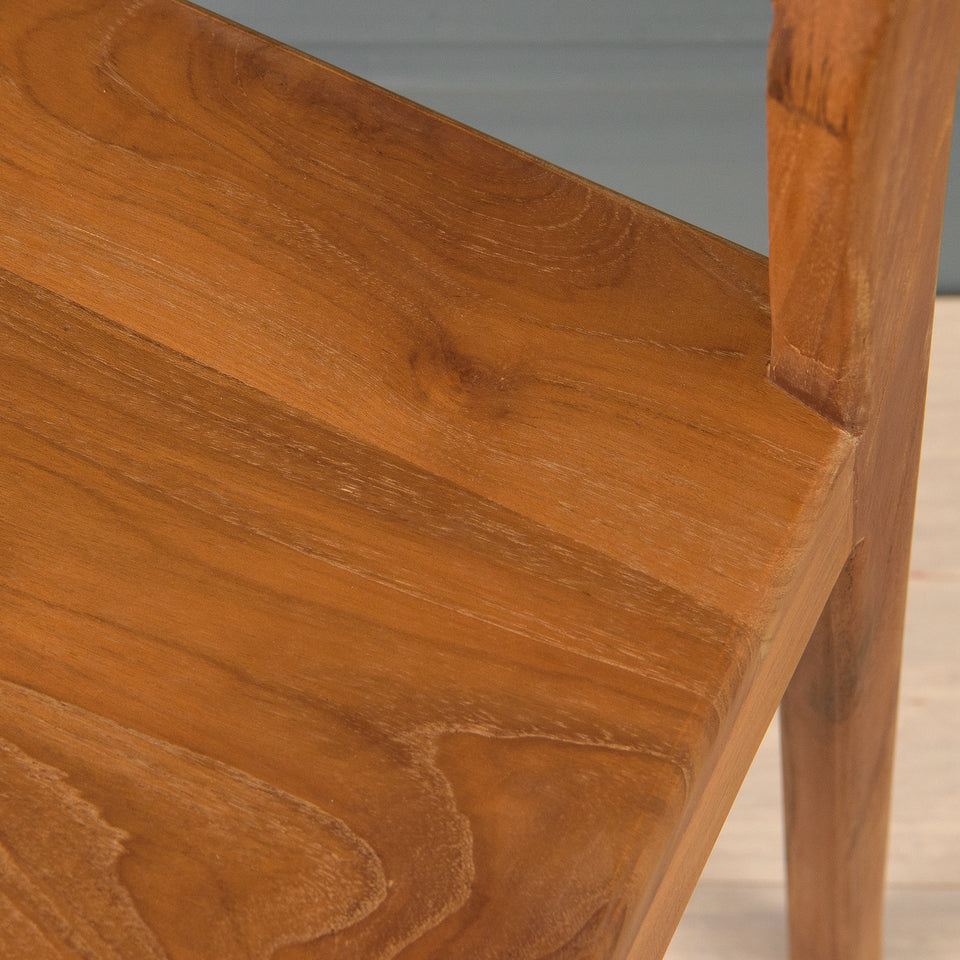 Kelang Teak Chair
CHAIR_TRF82JD
by BHFhome
$329.99
Gorgeous wood, simple design, and style are blended into one outstanding accessory in the Kelang Chair. Featuring an angled, square top rail and open back, this solid teak chair has a sharp, clean silhouette. The natural color and feel of wood and a minimalist-inspired design add warmth, texture, and graceful simplicity to the kitchen or dining room. 
KEY FEATURES
- Premium grade solid teak 
- 32¼" H x 17" W x 22" D
- Variations in color and grain due to natural factors 
CARE
- Wipe spills immediately with clean, dry cloth.
- Occasionally clean the surface with mild detergent and water.
  Do not soak the wood. Completely dry surface.
- Once a week, dust with a lint-free cloth.
- Oil wood every 3 to 4 months.